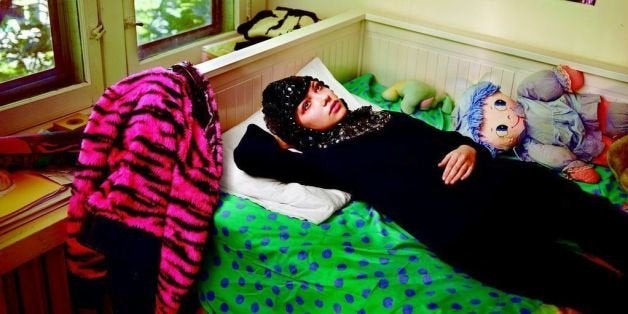 She was sitting front row at fashion shows at the age of 13, running her own magazine by the time she hit 15 and now, at 18, will be starring in the Broadway production of "This Is Our Youth," this month. Tavi Gevinson seems anything but your average teenager, but as it turns out, her high school experience was ... pretty average.
As the newest cover star gracing New York Magazine's fall fashion issue, the recent graduate is all grown up, opening up about normal teen milestones like crushes, hormones and break-ups (though to be fair, not everyone gets to be consoled by Taylor Swift). Scroll down below for highlights from the interview and photos, and head over to nymag.com for more.
On high school...
"I think everybody should go to high school. It's horrible, and it unites you with other people."
On moving to New York...
"Every time I'm like, What if I go to New York and I get caught up and I become a horrible person? But then I'm also like, I'm about to discover a lot of things about myself, like this poem I have on my wall. The last lines are: 'You have not grown old and it is not too late to dive into your increasing depths where life calmly gives out its own secret.' And that's something that I repeated to myself a lot after the breakup and that I think about a lot whenever I feel like being a teenager is so much of who I am and I get nervous, and then it's like, No. Things are just beginning."
On the bright-side of this summer's break-up...
"… coming out of the breakup has kind of reignited my love for fashion, because it's a way of asserting a new identity and becoming a new person and giving yourself space."
On her first break-up with her high school boyfriend...
"I flew straight to New York for a wedding, and then I visited Taylor Swift at her home in Rhode Island. I hate being heartbroken, but who better to discuss it with than Taylor Swift?"
On her identity as an actor...
"I no longer get into stupid thought wormholes about identity and stuff. At one time I did have some impostor syndrome about acting, but then I remembered I've been doing this since I was little, actually."
On her character in "This Is Our Youth"...
"Kenny said most girls just play her as a bitch, and in the beginning I think I was playing her that way, but then I started discovering her layers."
On whether she'll miss being a teenager...
"I will try to hold on to the intense feeling. I will both be glad that that's no longer happening and kind of miss it. When you're 14, you're basically on drugs all the time -- the hormones in your body are so crazy. But I really loved and appreciated the intensity of that. And you're experiencing everything for the first time, so everything feels like an epiphany. And, like, I really liked the experience of having a crush, because I was like, this is my thing and it doesn't have to do with you and you're just some dummy boy for me to project on."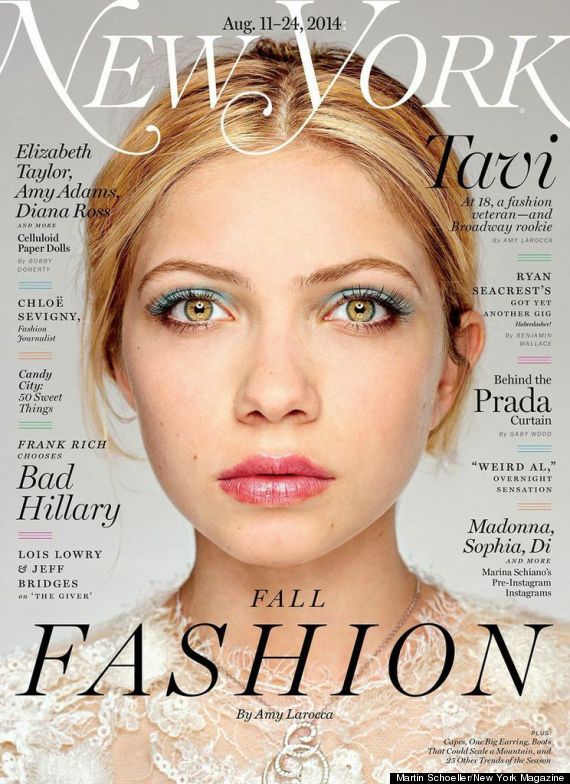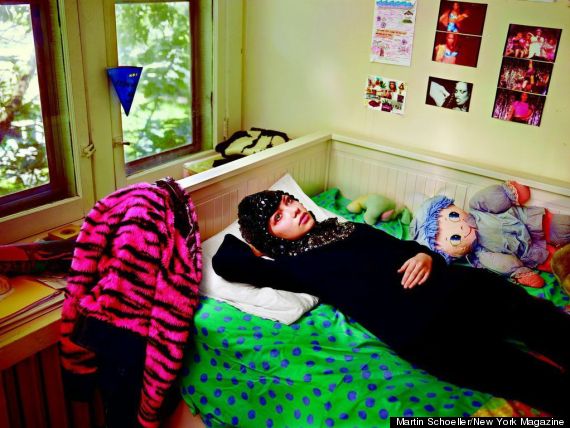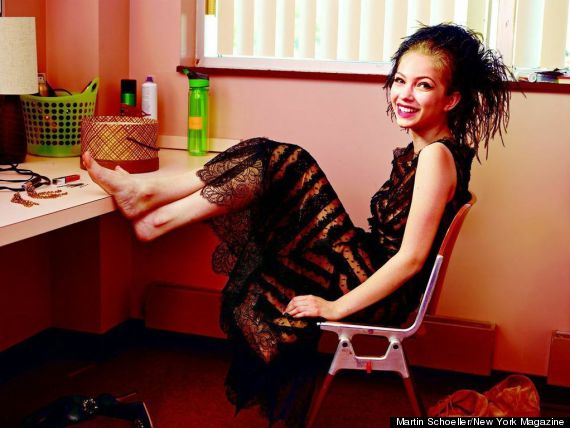 REAL LIFE. REAL NEWS. REAL VOICES.
Help us tell more of the stories that matter from voices that too often remain unheard.
BEFORE YOU GO
PHOTO GALLERY
Tavi Gevinson's Style Evolution