Hailee Steinfeld, Chloe Moretz, Elle Fanning, Abigail Breslin and Tavi -- in our heads they constitute one Young It-Girl Power Group, so we just assume they all hang out, have sleepovers and gab about who they'd like their first on-screen kiss to be with.
Well it turns out we weren't so off base! We don't know about the sleepovers, but it seems that two of fashion's favorites, Hailee and Tavi, do have quite the blossoming friendship.
The blogger-actress pair hit up Disneyland yesterday, posing with Minnie and Mickey Mouse ears and braving the Big Thunder Mountain Railroad. And, for a change, they looked totally casual while doing it: Hailee wore a basic graphic tee and black cardigan, while Tavi wore her version of casual (a layered combo of vintage-looking sweaters and a floral skirt). Hailee also sported an impressive red and white Minnie Mouse-themed manicure.
I love Tavi. What I love about her so much is she's such a cool girl. We're the same age and the fact that she has something that she's so into -- and it's fashion... and her blog is the coolest thing in the world. We have so much in common. I really enjoyed hanging out with her.
So sweet! We hope these girls stay close... and that they keep posing for pictures together. The two make an awfully cute pair.
Check out pics of Hailee palling around with Tavi, as well as other young Hollywood starlets, below.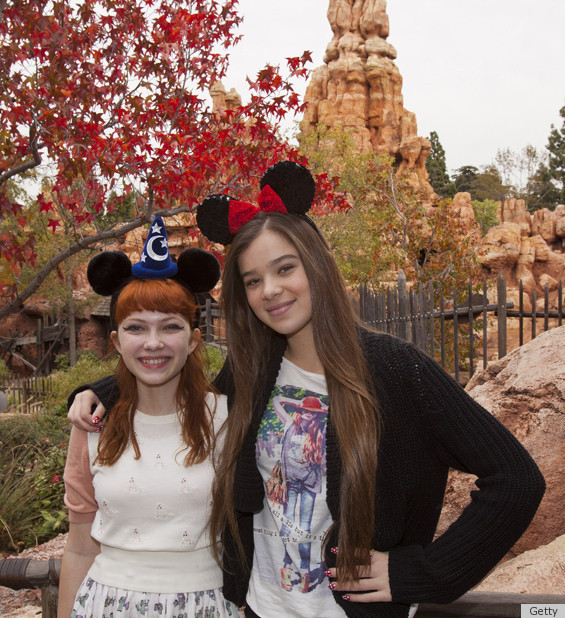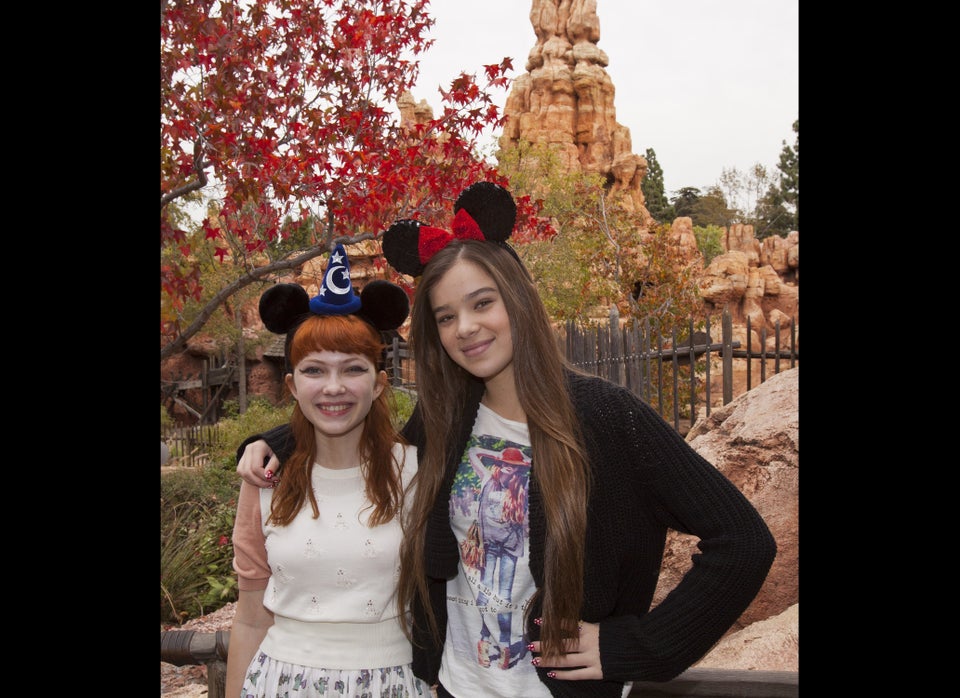 Tavi and Hailee Steinfeld