Most seniors and aging baby boomers want to remain in their homes as they grow older. But to do that, many will have to retrofit their homes to accommodate them if they become frail or disabled — and that can be prohibitively expensive.
It can cost $800 to $1,200 to widen a doorway to accommodate a wheelchair, $1,600 to $3,200 for a ramp, and up to $12,000 for a stair lift. Major remodeling, such as adding first-floor bedrooms or bathrooms, can cost much more.
Virginia and at least three counties in the U.S. have approved tax credits for residents who make their homes more accessible. Modifications include adding ramps to create step-free entrances, widening doorways and putting grab bars in bathrooms.
For states, giving tax credits to allow people to stay in their homes may be a money-saver, since it's much more expensive for Medicaid, the joint state-federal program for the poor and disabled, to pay for nursing home care.
Violet Peyton, of the Virginia Department of Housing and Community Development, said her state's Livable Homes Tax Credit is available to homeowners of all ages, but it's especially important to seniors and baby boomers — now between the ages of 52 and 70 — who want to remain at home as they grow older.
"Often, this is the home where they raised their families or spent most of their lives," she said. "If there is any way they can retrofit it, they want to do that and remain in that environment."
In Virginia, homeowners or contractors can get a tax credit to retrofit a house for 50 percent of the costs up to $5,000. Or they can get as much as $5,000 in credits to buy or build a new home with accessibility features.
The state allocates $1 million a year for the tax credits, which have been given to more than 1,100 homeowners and nearly 400 contractors since 2008. Recipients got on average $3,536 in credits for the 2015 tax year.
This year, legislators in more than a half dozen states, including Maryland, South Carolina and New Mexico, considered tax credit measures modeled after Virginia's. None were approved.
Related
Before You Go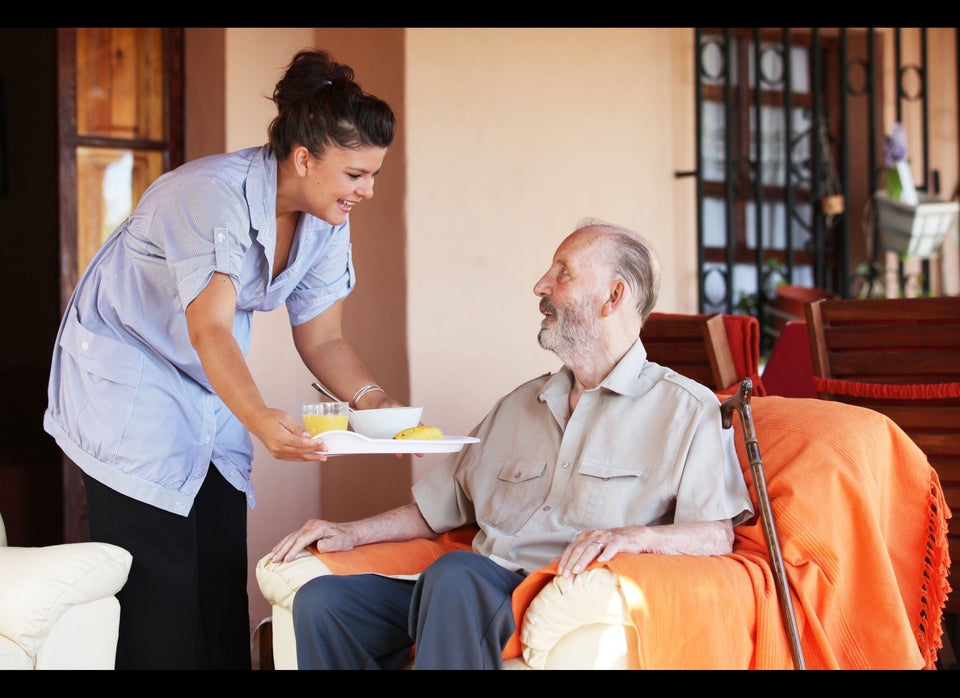 Tips For Choosing An Elderly Caregiver
Popular in the Community