 As fiscal cliff ambiguity continues, some donors are increasing charitable contributions, while others are delaying gifts until the fate of tax deductions is made more clear.
If you're donating this year, you're probably well aware that midnight on Dec. 31 marks the cut-off for receiving tax breaks, but you may be not be aware of the best resources for giving.
If you're scrambling to make a last-minute contribution, you're in good company. Network For Good reports a huge spike in giving from noon to 7 p.m. on December 31.
What's more, the online giving site reports 10 percent of its donations come in on the last two days of the year.
If you're looking for suggestions on donating to worthy causes and tips on making major gifts, check out these sites below.
Charity Navigator
Charity Navigator is the ultimate reference tool for giving. Check out their A-Z directory for your major gift and take note of which charities have received the coveted four-star rating that takes into consideration accountability and transparency.
Network for Good
This site allows you to research 1.2 million charities and save you donation history and charity lists. If monetary donations aren't your thing, the site makes volunteering easy by providing opportunities through VolunteerMatch.
Causes.com
If your leanings are more grassroots, Causes.com provides a platform for do-gooders to create small movements centered around a cause that's important to them. Members have created 500,000 personalized causes and raised $40 million. Check out the causes people are talking about right now, make a gift, or -- if you're over 2011 giving and thinking about next year -- pledge to donate your birthday to a specific cause.
Razoo.com
This growing donation site helps you navigate 1 million officially registered nonprofit organizations. Check out popular causes of the week, make a gift or get a glimpse of who's donating what right now.
GreatNonprofits
It could be said that GreatNonprofits is the TripAdvisor for do-gooder organizations. It's the go-to site for people to post reviews of more than 1.2 million organizations. Check out the host of nonprofits ranging from animal welfare organizations to social justice nonprofits.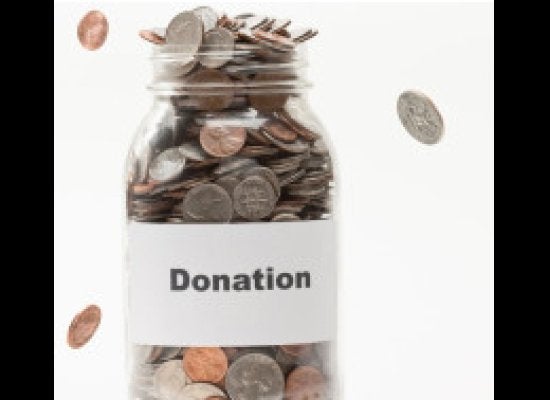 5 Charitable Deduction Tips You May Not Know
Popular in the Community