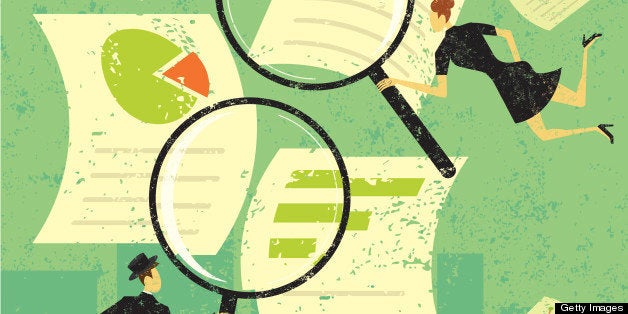 At least the IRS calls it progress. What the figure really means is that more and more identity fraudsters fancy their chances against the IRS, and they'll go to any length to achieve their goal. Some even pose as genuine taxpayers and call up tax inspectors to claim refunds.
Unfortunately, though, it also means that not even your loved ones can rest in peace, as fraudsters happily file false returns with the names of the deceased. Meanwhile, if you have a loved one who is serving time in jail, that person can still find his or her name cropping up on a tax return. Those are just two methods.
It gets more underhanded. Not satisfied with picking on the deceased, fraudsters may also be filing tax returns using the details of children. Fraudsters have filed for and received almost $4 million in tax refunds in the names of more than 2,000 fraudulent "children."
Is the IRS really doing anything to stop this?
The IRS has issued special PIN numbers to ID victims who have been on the losing end of these scams -- more than 770,000, in fact. That's a lot of victims, and that's just the problem: The IRS would rather act once you're a victim. To add insult to injury, reclaiming what's rightfully yours takes at least six months.
One thing is to lock the stable door after the horse has bolted. Another is to snooze on the job. In one case back in 2010, 2,137 returns were filed -- all from the same address. In another incident, the same account collected more than $900,000 -- the fruit of 590 direct-deposit refunds.
So if the IRS can't protect you, how can you protect yourself?
File your tax return as early as possible. Fraudsters file false returns early, delaying the refund to the genuine taxpayer. If they file first,

you

might end up looking like the fraudster!
If you're filing your tax return online, or even if you're just doing some business banking on the internet, do it from the safety of the secure connection of your home or office computer. Filing a return online using the Wi-Fi in a coffee house, hotel or other such place is a fraud waiting to happen.
Store away tax returns and important documents. Leaving them, or other items that contain relevant tax details, in your car or on a table in your house will catch the eye of thieves passing by.
Notify the IRS immediately if you notice anything strange about your Social Security payments.
Never sign a blank return. The reasons are obvious.
If you're using a tax app, delete any photos you have to take of your W-2 form.
While the IRS calls the extra $6 billion in false refund claims it blocked over the previous year "progress," another government agency estimated last summer that this kind of fraud is placing $5.2 billion into dishonest hands. Maybe the IRS isn't trying hard enough... but the criminals don't have to try at all. Hey, even the dead can file a return now.
You can read more about security and how to protect your identity here.
Popular in the Community