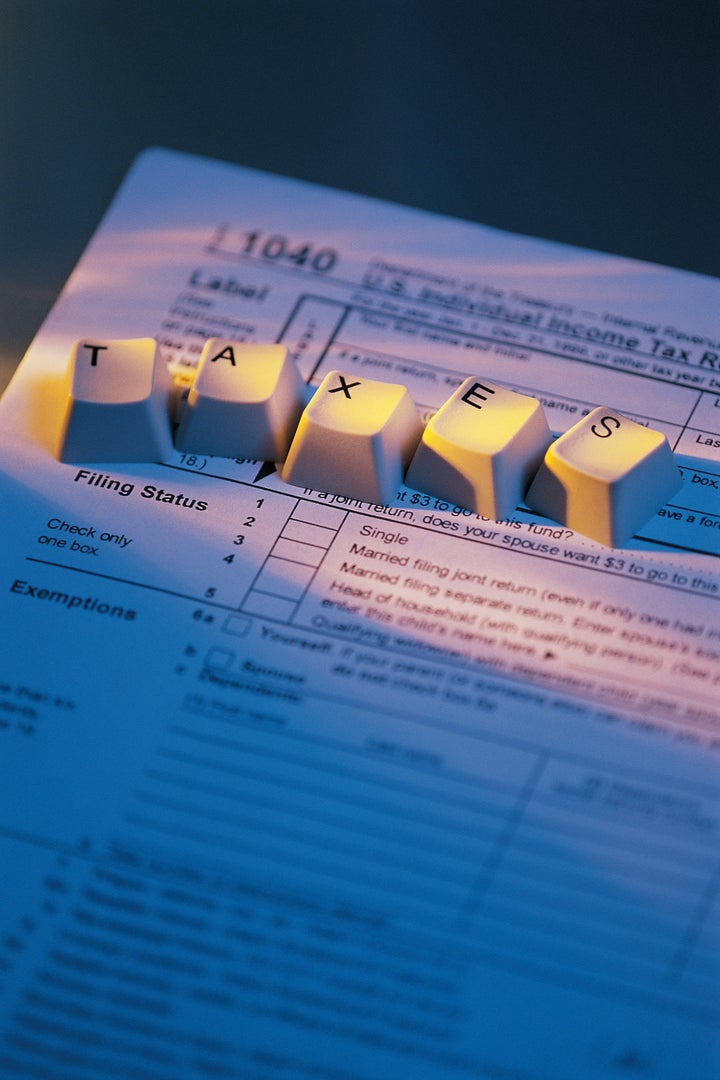 WASHINGTON (Reuters) – More than half of Americans say higher taxes should be part of a fix to tame the $14.3 trillion U.S. debt, a Reuters poll released on Wednesday found, signaling a disconnect with Republicans who reject any tax increases.
Fifty-two percent of respondents in a Reuters/Ipsos poll said a combination of spending cuts and tax increases was the best strategy to reduce deficits, dovetailing with other recent surveys.
Republicans have taken higher taxes off the table in negotiations to reduce soaring deficits, while President Barack Obama, a Democrat, favors raising taxes, but only for the wealthiest 2 percent of Americans.
"We're not going to raise taxes. That was decided in last November's election," Senate Republican leader Mitch McConnell said on Tuesday. "I think the American people pretty clearly believe that we have the deficit problem because we spend too much, not because we tax too little."
Tackling rising deficits to keep the economy competitive is seen as a key issue going into 2012 presidential and congressional elections.
The polling results resonated with Neal Weber, who advises corporate clients at the McGladrey tax and accounting firm in Washington.
"As I talk to my business clients ... I believe that more than half of them share the same belief," that taxes should be in the deficit-cutting mix, Weber said.
Democratic Senate Budget Committee Chairman Kent Conrad noted on Monday that revenue is at its lowest share of the economy in decades, while spending is at its highest.
"Clearly you've got to work both sides of the equation," he said.
But Republicans say raising taxes would stifle economic growth and say instead the focus must be cutting spending, including for the government pension and healthcare programs for the elderly.
Some critics say Democrats are not calling for enough of a tax increase to raise more revenue.
Although Obama wants to end tax breaks for the wealthiest, he favors extending the George W. Bush-era tax rates on middle incomes, at a cost of $2.9 trillion over a decade, according to White House estimates.
"It is obvious that the nation's desperate fiscal condition requires higher taxes on the middle class, not just the richest two percent," David Stockman, budget director under President Ronald Reagan, wrote in the New York Times recently.
The May Reuters/Ipsos poll was conducted May 5-9, with a randomly selected sample of 1,029 adults interviewed by telephone, both landlines and cell phones. The results are considered accurate within 3 percentage points.
Among independent voters, who were key to Obama's 2008 presidential win, slightly more than half favored combining spending cuts and tax increases. Sixty-two percent of Democrats and 40 percent of Republicans favored the same.
A separate Reuters poll of bond dealers and money managers released on Tuesday found a majority believe spending cuts alone cannot solve the nation's fiscal woes and that tax increases must be part of the mix.
RAISING REVENUE, CUTTING TAX BREAKS
The president's deficit commission proposed raising revenue with a tax code overhaul that trims tax breaks enjoyed mainly by those with middle and higher incomes, including the mortgage interest deduction, and health care benefits.
Reagan, a hero of conservative Republicans, took office in 1981 ushering in $265 billion worth of tax cuts. But as deficits worsened and Social Security faced insolvency, he agreed to tax increases, which, according to government documents, ended up totaling $132 billion over his two terms in office.
Many analysts believe decisions on taxes will be put off until after the elections.
"We're looking at the next election, and a huge fight over how much tax we should have in this country and who should pay it," said Clint Stretch, a former legislative counsel at the congressional Joint Committee on Tax.
Popular in the Community