 With the House set to vote Thursday on a Republican budget proposal that would, among other things, eliminate the Bush tax cuts on those making more than $1,000,000, House Speaker John Boehner (R-Ohio) argued why his plan is better than that of Democrats: If it's good to protect Americans making less than $250,000 from a tax increase, isn't it better to exempt even more? A new HuffPost/YouGov survey finds that the higher the cutoff level for a tax increase, the more Americans are on board -- but the idea to increase taxes on wealthier Americans is popular regardless of the cutoff.
The survey finds that more Americans think it's a good idea to eliminate the Bush tax cuts for those with incomes over $250,000, by a 46 percent to 35 percent plurality. But if President Obama's initial proposal for letting the tax cuts expire for the wealthy is popular, even more Americans are willing to support eliminating the tax cuts if the cutoff level is even higher.
By a 54 percent to 28 percent margin, Americans said it was a good idea to eliminate the tax cuts for those making more than $1,000,000. A similar percentage of Americans favored Obama's counter-proposal to place the cutoff at $400,000: Respondents said that idea was a good one by a 52 percent to 31 percent margin.
Among Republicans in the survey, a plurality said it was a bad idea to eliminate the tax cuts for any of the three tax levels. By a 45 percent to 37 percent margin, Republicans said that eliminating the tax cuts for those making more than $1,000,000 was a bad idea. Regardless of their opposition to raising taxes on wealthier Americans, though, a recent Bloomberg poll found that a majority of Republicans do think that Obama has a mandate to raise taxes on those making more than $250,000, by virtue of his reelection.
The HuffPost/YouGov poll was conducted Dec. 18-19 among 1,000 U.S. adults. It has a margin of error of plus or minus 3.5 percentage points, though that inherent variation does not take into account other potential sources of error, including statistical bias in the sample. The poll used a sample selected from YouGov's opt-in online panel to match the demographics and other characteristics of the adult U.S. population. Factors considered include age, race, gender, education, employment, income, marital status, number of children, voter registration, time and location of Internet access, interest in politics, religion and church attendance.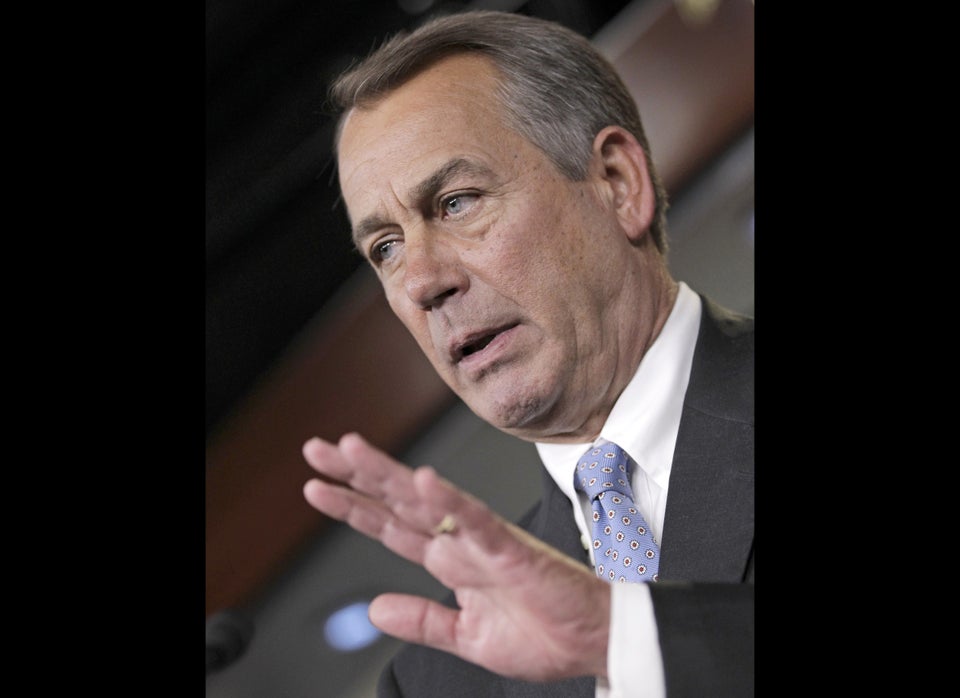 Republicans: Wealthy Already Pay Enough In Taxes
Popular in the Community