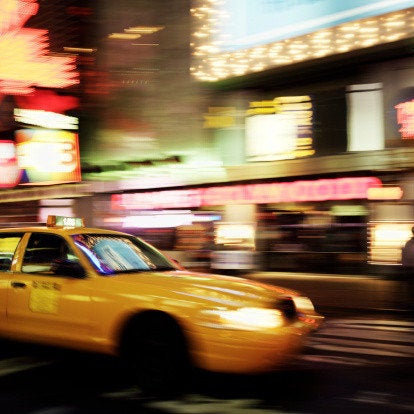 A little after 7 p.m. on an evening late last month, a 27-year old woman was walking though the intersection of Polk and Francisco streets in Russian Hill chatting on her cell phone when it was forcibly ripped out of her hands by an especially brazen thief.
Normally, after an especially grumpy trip to the Verizon store, this would have been the end of the story. Luckily, a friendly cab driver just happened to be parked at that very corner and witnessed the entire incident. He immediately scooped up the victim and the pair followed the suspect as he fled on foot. The driver called the cops with the location of the thief, who was quickly taken into custody.
Not only was the taxi instrumental in catching the suspect, San Francisco resident Brandon C. West, but it will also be a key part of his prosecution--the taxi caught the entire incident on video.
Recently, the city of San Francisco has equipped about half of its 1,500 cabs with dashboard cameras for security purposes. As evidenced by this incident, the investment is already starting to pay dividends.
Chronicle columnist C.W. Nevius has the video of what happened taken from the cab's camera posted on his blog.
SFPD will be honoring the cab driver with an award at a meeting of the Police Commission this coming Wednesday.