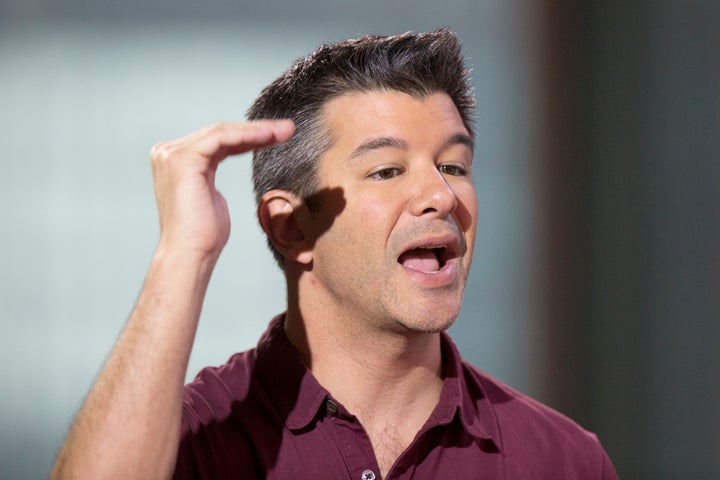 Travis Kalanick doesn't do well with taxis.
For the last few years, the Uber CEO has almost continuously locked horns with the industry as cab drivers and taxi executives alike rebelled against the ride-hailing service devouring their market share.
But, back before he ran the $51 billion startup, Kalanick sparred with another taxi driver, and it may have inspired him to take on the industry that once had a comfortable grip on urban transportation.
In a 7,600-word profile, which reporter Max Chafkin spent five months researching, Fast Company details a dispute with a taxi driver in Mexico, using it as a metaphor for Kalanick's campaign to upend ride-for-hire businesses around the world.  
The anecdote dates back years, to when Kalanick ran a software company called RedSwoosh:
Another time, when Kalanick had flown the seven-person RedSwoosh staff to Tulum, Mexico, for a work retreat, he got into it with a cab driver whom he believed was attempting to overcharge him. The dispute escalated, the driver reputedly tried to lock the doors, and Kalanick rolled out of the moving cab. (Writing about the incident online in 2010, Kalanick struck a philosophical tone, declaring his actions "wholly justified for anybody who values their physical freedom, and who may be scared of somebody who attempts to appropriate taxi rents through such physical detainment.") "Thinking back, it was amazing that happened," says Tom Jacobs, who was a RedSwoosh engineer. "This guy was going to disrupt the taxi industry."
Calling all HuffPost superfans!
Sign up for membership to become a founding member and help shape HuffPost's next chapter