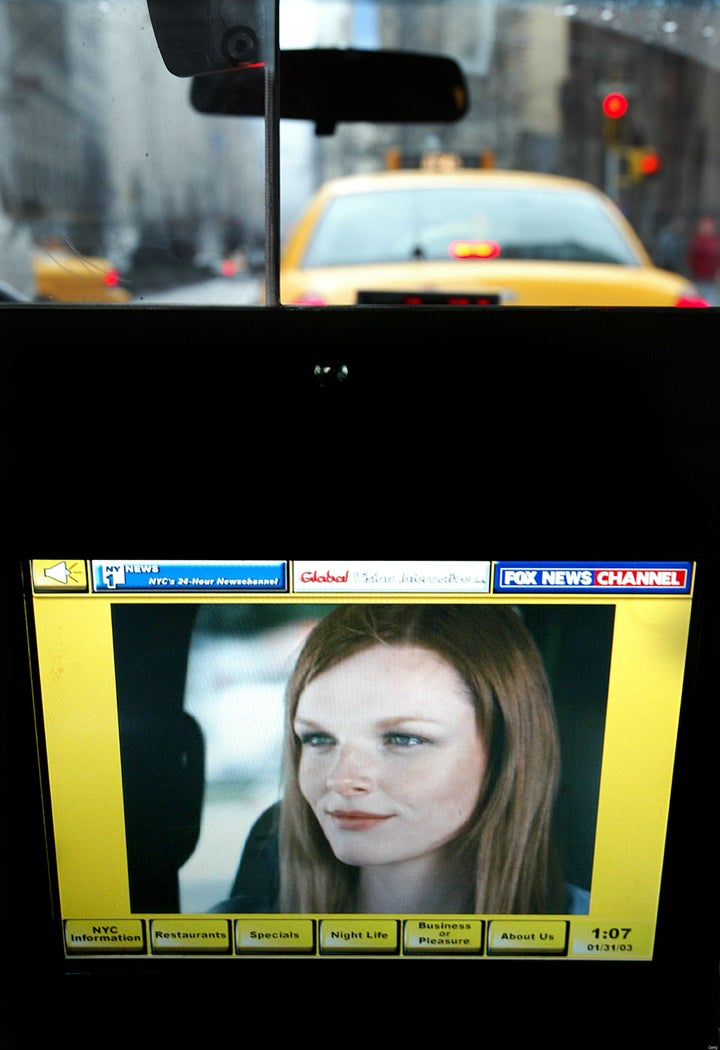 A survey of 22,000 taxi riders, which the city released on Thursday, revealed that 31 percent of passengers considered the squawking screens to be the worst element of a yellow cab ride. Only the high cost of a fare came in for more criticism.

Even the Taxi and Limousine Commission is not enamored with Taxi TV.
"I do sympathize with passengers who don't like the content on the Taxi TV screens right now," said TLC Chairman David Yassky. "We are not going to be a government censor here, but we want to offer more options to passengers in taxis."
Yassky said the commission is working with the two companies that operate the devices with the goal of getting better content that's "more compelling to passengers."
Taxi TV now features news, weather and cultural reporting by WABC and WNBC.
The city is already planning to roll out a second channel of programming that will potentially include shopping and cooking shows.
Michael Woloz, a spokesperson for Creative Mobile Technologies, one of the two companies that operate screens, said he wouldn't put too much stock in the survey results.
"What part of Taxi TV does 31 percent find annoying? That's a huge universe," Woloz said.
Passengers might have been objecting to the commercials or basic taxi information that also shows up on Taxi TV, Woloz said.
You tell us! What would keep you from lunging for the "off" button on Taxi TV? Is it a worthwhile service that just needs adjusting, or should the city scrap the whole idea?
Calling all HuffPost superfans!
Sign up for membership to become a founding member and help shape HuffPost's next chapter