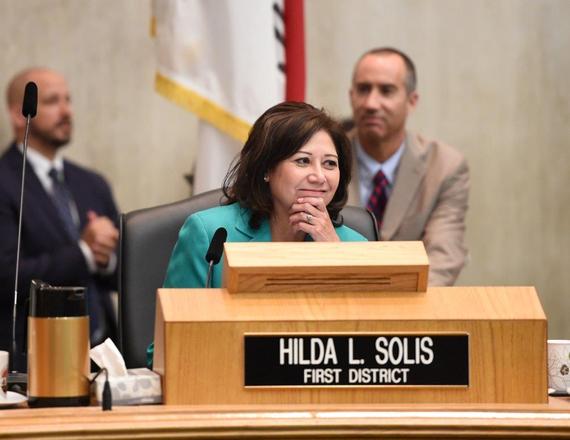 Last week, the Los Angeles County Board of Supervisors voted to place a measure on the November ballot asking voters to authorize a tax on marijuana businesses, the revenue of which would be used to address the homelessness crisis confronting our region. There is ongoing discussion as to whether we should remove this from the ballot and wait for March. I am open to considering this and other options for March, but I would have preferred leaving this tax on the November ballot, and I would like to tell you why.
First, the urgency of this crisis. As the richest society on earth, we cannot tolerate almost 50,000 men, women, and children living on our streets. The County currently spends nearly a billion dollars a year providing services to the homeless and the Board has stacked on another $150 million for this year. Yet all the experts agree that more is needed. Since every month counts, why not try for a revenue source in November?
Second, this is the only viable option for November, in my view. Some have argued that a sales tax or a parcel tax could work. I disagree. A parcel tax would have competed directly with the parks measure already on the ballot; homeowners, who the City of LA is already asking to fund a housing bond, are likely to balk at yet another fee. A sales tax, besides being regressive, would similarly compete with the transportation measure, which will invest hundreds of millions of dollars into our regional transit infrastructure. We must not undermine these critical measures.
A tax on marijuana businesses competes with nothing. This is a brand new revenue source, and one that is likely to grow significantly. In Colorado, which has a population of five million people, tax revenue from marijuana exceeded $150 million dollars in the last fiscal year. Los Angeles County, of course, has more than 10 million people. And this industry is only expected to grow. Further, this revenue will provide the funding for the needed wraparound services--mental health and substance use disorder treatment, as well as job opportunities--that will complement the State and City measures funding housing.
Some worry that November voters will be confused, or that voting to tax marijuana necessitates supporting legalization. This is not the case. Whether or not marijuana will be legal is in the hands of California voters, and polls indicate that they will probably say yes. If it does pass, even those who oppose legalization probably want it to be well-regulated and well-enforced. The voters who were polled seemed able to make this distinction.
I support the use of marijuana for medical purposes, but I remain ambivalent about recreational marijuana. It has lead so many down a harmful path. If it becomes legal, we must regulate it at least as stringently as we do tobacco and alcohol. The good news is that the legalization measure, if passed, would establish a state regulatory structure and also provide significant funding--hundreds of millions--for local agencies to use towards prevention and treatment. The main task left to local governments would be to regulate zoning, which is critical because marijuana should never be sold near schools or parks.
If the voters approve legalization in November, I cannot think of a better use for a tax on recreational marijuana than to provide the vital services that will support homeless women, men, youth and families on a path to hope and recovery.
Calling all HuffPost superfans!
Sign up for membership to become a founding member and help shape HuffPost's next chapter