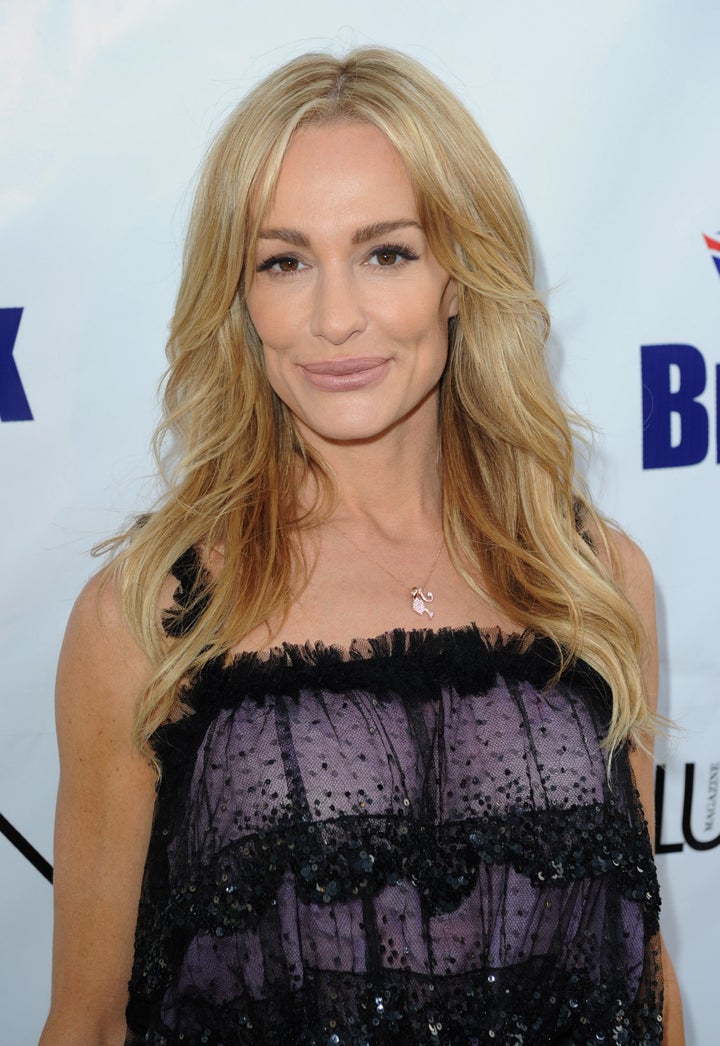 "Real Housewives of Beverly Hills" star Taylor Armstrong admitted Wednesday that her split earlier this month from ex-husband Russell Armstrong was prompted by ongoing physical and verbal abuse at the hands of her ex-spouse.
This is not the first time Armstrong has encountered such behavior. The reality television star, who has called herself "a child of domestic violence" on "Real Housewives", has said that "one of my earliest childhood experiences was abuse" (she does not reveal any specifics).
Luckily, Armstrong says she was "blessed with a strong family support system and...was quickly removed from the situation," in her youth, but the experience clearly left an emotional mark.
Since then, the Beverly Hills businesswoman has championed the cause, working as an advocate for fellow abuse sufferers through the 1736 Family Crisis Center, and has used the "Housewives" show as a platform from which to draw attention to the "to the growing needs of victims of domestic violence...and other low-income community members in need of assistance."
Armstrong credits her "deep insecurities" to her childhood experiences with abuse, saying that many of her difficulties as an adult are functions of that dark time. She has also said that her commitment to advocacy stems from from a desire to help "kids who have been through tough times to get past their issues and hopefully not carry things into adulthood and develop insecurities that could affect them for the long term."
Of the violence she says she tolerated during her marriage, Armstrong says, "Allowing this to happen in my own relationship was something I felt very ashamed of."
Just last year, Armstrong said of her eight year marriage, "It's a work in progress. "We're doing the best we can and really focusing on our family."
Click here to see Armstrong's emotional speech from season 1 of 'Real Housewives of Beverly Hills' about her experience with abuse as a child.