When she appeared on "The Real Housewives of Beverly Hills" during its first season, Taylor Armstrong became known for throwing over-the-top parties and living a seemingly charmed life. Soon enough, however, her troubled marriage to her husband Russell became one of the show's major plot lines. Cameras captured their frequent disagreements, growing tension and parenting clashes, but Taylor says that what was happening behind closed doors was much more traumatic.
In 2011, Taylor told to her "Real Housewives" castmates that Russell was both physically and verbally abusive toward her. Soon after that, she filed for divorce; Russell committed suicide just a month later. Taylor mourned for her daughter's father and spent time trying to heal. Now, the 43-year-old former "Housewife" is opening up about the alleged abuse, including the disturbing incident that prompted Taylor to end their five-year union.
"The final punch from Russell came on my 40th birthday, when he accused me of sleeping with the Chippendales [dancers]," Taylor tells "Oprah: Where Are They Now?" in the above video. "We had been filming an episode of 'The Real Housewives of Beverly Hills' in Las Vegas at a Chippendales show. He punched me in the face."
Though some have raised questions about this timeline and Russell's family members and lawyer disputed her allegations of abuse, Taylor says that this final blow was quite severe.
"I had to have reconstructive surgery on my eye," she says.
When she was in the hospital, Taylor also experienced a profound and gut-wrenching moment that made her understand how her volatile marriage impacted those around her -- namely, her young daughter.
"The moment I realized I absolutely had to leave was when they wheeled me down after surgery and my daughter had to see me in the waiting room after having reconstructive surgery on my eye," Taylor says tearfully.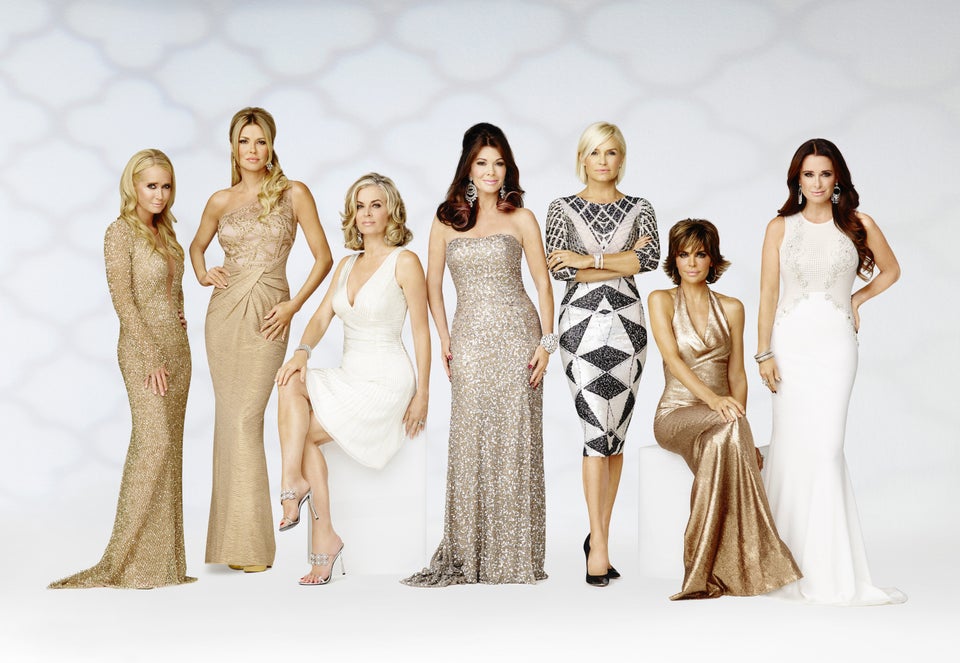 Real Housewives of Beverly Hills
Popular in the Community