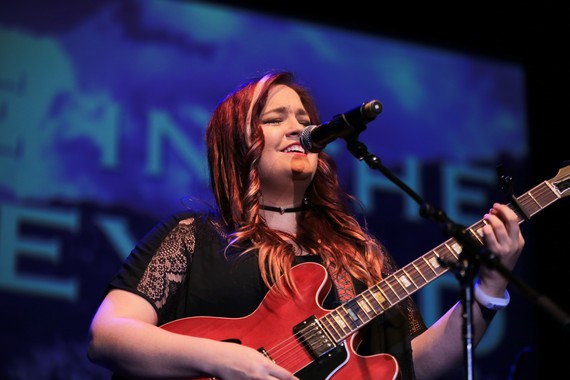 As a little girl in Atlanta, Taylor Dukes was known for hopping up on the table and belting out a birthday tune for her grandfather and having all of her Barbie dolls sing rather than speak. So it was probably no surprise to those that know her best, that Dukes is this year's Project Aloft Star grand prize winning singer/songwriter.
Live at Aloft Hotels engages up-and-coming emerging artists with an opportunity to perform live at the W XYZ Bars at some of their 100+ hotels around the world. The program was created as an annual global search for the next big music talent, and it's finding real stars. This year, after an extensive competition, the 7th winner and new talent is Taylor Dukes.
After finishing college with a degree in art from Kent State University, Dukes recognized that her dream was to pursue a career in music, so she left Ohio and moved straight to Nashville. She chose Nashville because one of her biggest passions was songwriting and she determined Nashville was the right fit for a new songwriter.
At 23 years old, she showed up at her cousin's place in Nashville with nothing but a burning desire to write and play music. Her belief in herself and her commitment to carving out a life she loved was all the courage Dukes needed. She immediately began seeking out writers rounds to write songs and open mikes around town to play guitar and sing her music. She found Nashville an easy place to make friends and found other people who were interested in writing music together.
"Before I came to Nashville, I had never written music with anyone else," Dukes told me. "I didn't even know it was a thing people did. I learned a lot and grew so much as an artist and songwriter."
But the trajectory to grand prize winner wasn't a simple straight line. Dukes started as part of a country duo but when that arrangement didn't satisfy her heart and soul, she dove deep back into collaborative song writing.
About one year ago, everything shifted. Dukes and a few of her singer/songwriter girlfriends decided to reach out to some places to play their music in Europe as a chance to travel and perform. One of those places was the Aloft Hotel in Brussels, Belgium. After the first well-received gig in Brussels, the hotel chain offered Dukes and two other singer-songwriters the chance to tour some of their other hotel locations in Europe. The women performed in five cities: Liverpool, London, Brussels, Stuttgart, and Munich.
Once back home, Dukes found Aloft Hotels on Facebook and liked their page--she had a new fond relationship with the brand. One of their posts popped up on her feed announcing the contest to be the next Project Aloft Star. Even though Dukes thought it might be too late to apply, she submitted Blowing Smoke, one of her favorite songs, anyway.
Much to her surprise and delight, Dukes was selected as one of the 5 semi-finalists. Her music submission, along with the 4 other semi-finalists were shared with the world for a "view and voting " period through Facebook. This narrowed the contest down to two finalists, one of which was Dukes.
In October 2016, Dukes are her other finalist counterpart each performed two songs in New York City for a panel of judges. That very night, Dukes was announced as this year's Project Aloft Star winner where she gleefully accepted a beautiful brand new pink guitar.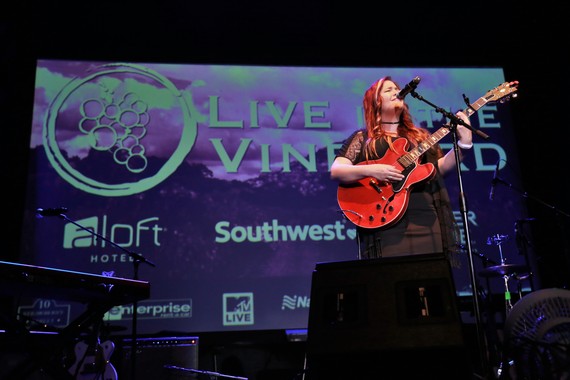 Dukes' first gig as prizewinner was the honor of being the opening performer at one of Live in the Vineyard's Uptown Theater concerts in Napa Valley, California. This was a huge honor but really just the beginning for Dukes. She will join the North American Live at Aloft Hotels 2017 tour, performing along with well-known artists at 5-10 locations throughout the year. The annual tour showcases the organization's passion and commitment to bringing great live performances to their guest's experiences.
As part of her contest winnings, Dukes also receives a recording session with music publisher, record producer executive Billy Mann, making her one step closer to her vision for herself.
"I want to wake up and write music in the morning and have music be my career," Dukes shared. "To be able to have my passion be my life's work - that's my dream life."
Her new record, titled Rose, should be out in early 2017.
For more: http://www.taylordukes.com/
Photo Credit: Will Bucquoy
Popular in the Community