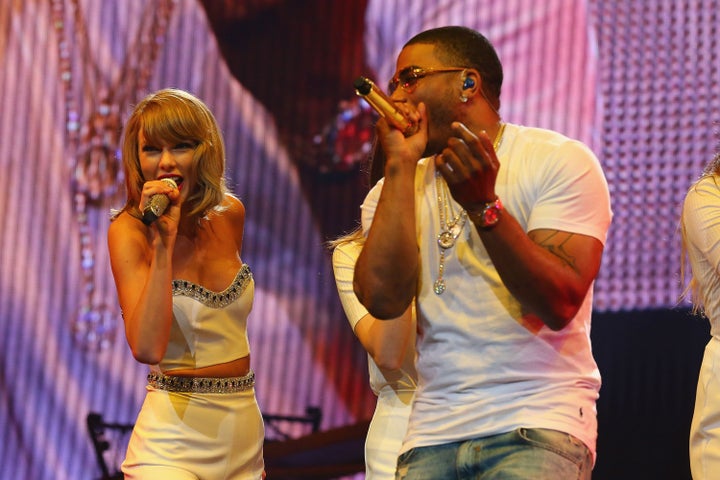 Taylor Swift is back in the spotlight after sharing the stage with Nelly over the weekend.
While attending Karlie Kloss' joint birthday party with oil industry heir Mike Hess in the Hamptons, the rapper pulled Swift up onstage to help sing his 2002 hit "Dilemma." Swift sang and danced her way through Kelly Rowland's parts while wearing a tiny black top, a black skirt (which, of course, covered her belly button) and white sneakers.
Wearing her hair with curls for the first time in a while, Swift took us back to her "Tim McGraw" days.
The singer caused a bit of a stir online when she kissed birthday boy Hess on the cheek during the performance (you can see the video here). Boyfriend Tom Hiddleston has no need to freak out, though, as it looked like a simple friendly peck.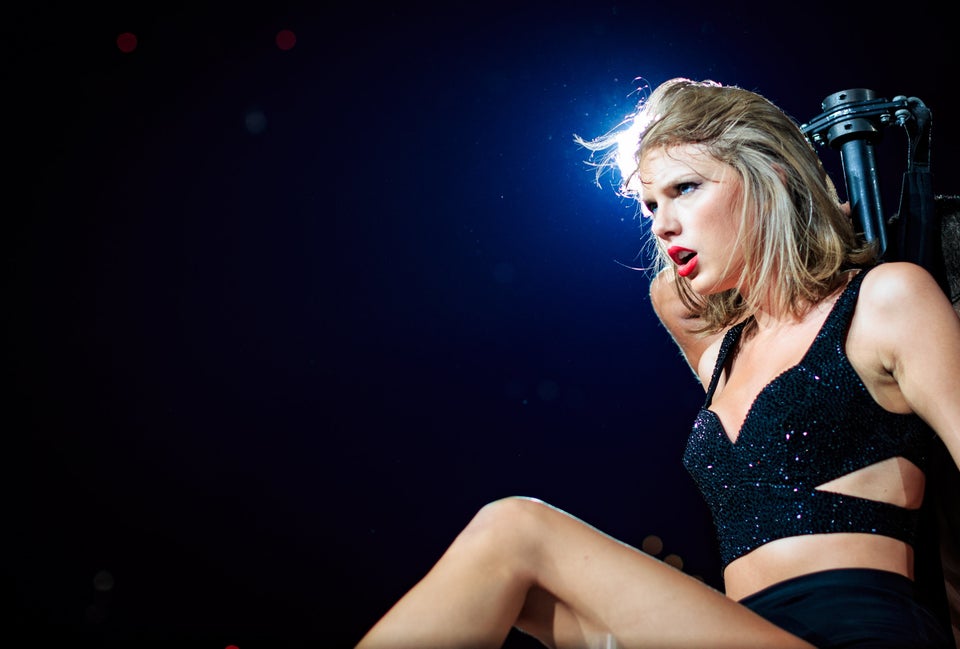 Taylor Swift Sexiest Photos
Popular in the Community