In a series of uncomfortably staged photos with Tom Hiddleston, the "New Romantics" singer is seen snuggling, kissing, climbing rocks and even taking selfies with the actor. At one point, the 35-year-old "Thor" actor puts his sweater around Swift and rests his head on her shoulder.
"I was [at] a table with Taylor Swift, and The Weeknd was playing, and she said, 'The thing about these parties is nobody gets up to dance,'" Hiddleston recently said. "She, as a musician, was like, 'We've got to dance for The Weeknd.' So we got up and danced."
It looks like Harris isn't too happy with his ex, as he's already deleted their infamous breakup tweet and unfollowed Swift on Twitter. According to Mashable, the DJ reportedly tweeted, "Oh boy it's about to go down," before Swift-ly deleting it. Yikes.
The internet obviously had a field day when photos of Swift and Hiddleston surfaced.
The Huffington Post has reached out to reps for Taylor Swift and Tom Hiddleston and will update this post accordingly.
Before You Go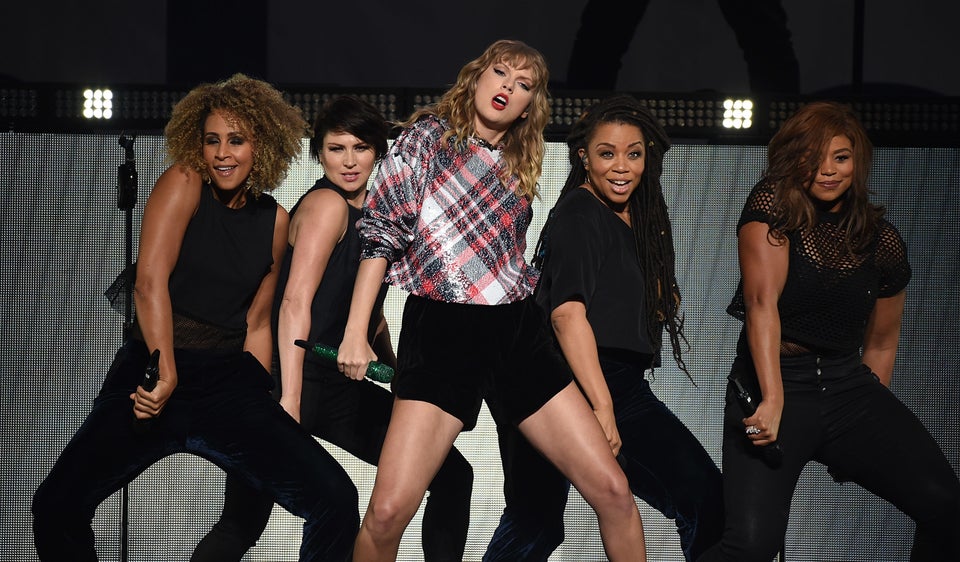 Taylor Swift
Popular in the Community