UPDATE: No bad blood here! On Sunday evening, Apple responded to Taylor Swift's rallying cry to fairly compensate artists. "We hear you @taylorswift13 and indie artists," Apple's Senior Vice President of Internet Software and Services Eddy Cue tweeted.
Cue announced the tech giant will in fact pay artists for streaming services during the free trial period of Apple Music.
I am elated and relieved. Thank you for your words of support today. They listened to us.

— Taylor Swift (@taylorswift13) June 22, 2015
EARLIER: Looks like there will be a blank space where Taylor Swift's "1989" album should be on Apple Music's new streaming service.
After Apple announced on June 8 that it would roll out its music streaming platform, which will cost $9.99 a month following a free three-month trial, Swift took to her Tumblr page to write an open letter to the company to explain why she will not feature her new album on the service.
Swift writes that the free trial period, in which artists, writers and producers will go unpaid, is a "shocking, disappointing" move by Apple.
This is not about me. Thankfully I am on my fifth album and can support myself, my band, crew, and entire management team by playing live shows. This is about the new artist or band that has just released their first single and will not be paid for its success. This is about the young songwriter who just got his or her first cut and thought that the royalties from that would get them out of debt. This is about the producer who works tirelessly to innovate and create, just like the innovators and creators at Apple are pioneering in their field … but will not get paid for a quarter of a year's worth of plays on his or her songs.
The "Style" singer's sentiments on Apple Music echo her decision to pull her songs from Spotify. She told Yahoo Music in November 2014, "I'm not willing to contribute my life's work to an experiment that I don't feel fairly compensates the writers, producers, artists, and creators of this music. And I just don't agree with perpetuating the perception that music has no value and should be free."
In July 2014, the 25-year-old penned an op-ed for the Wall Street Journal about the changing music industry, in which she predicted that artists would have more control over the value of their music. "[I]ndividual artists and their labels will someday decide what an album's price point is. I hope they don't underestimate themselves or undervalue their art," she wrote.
Before You Go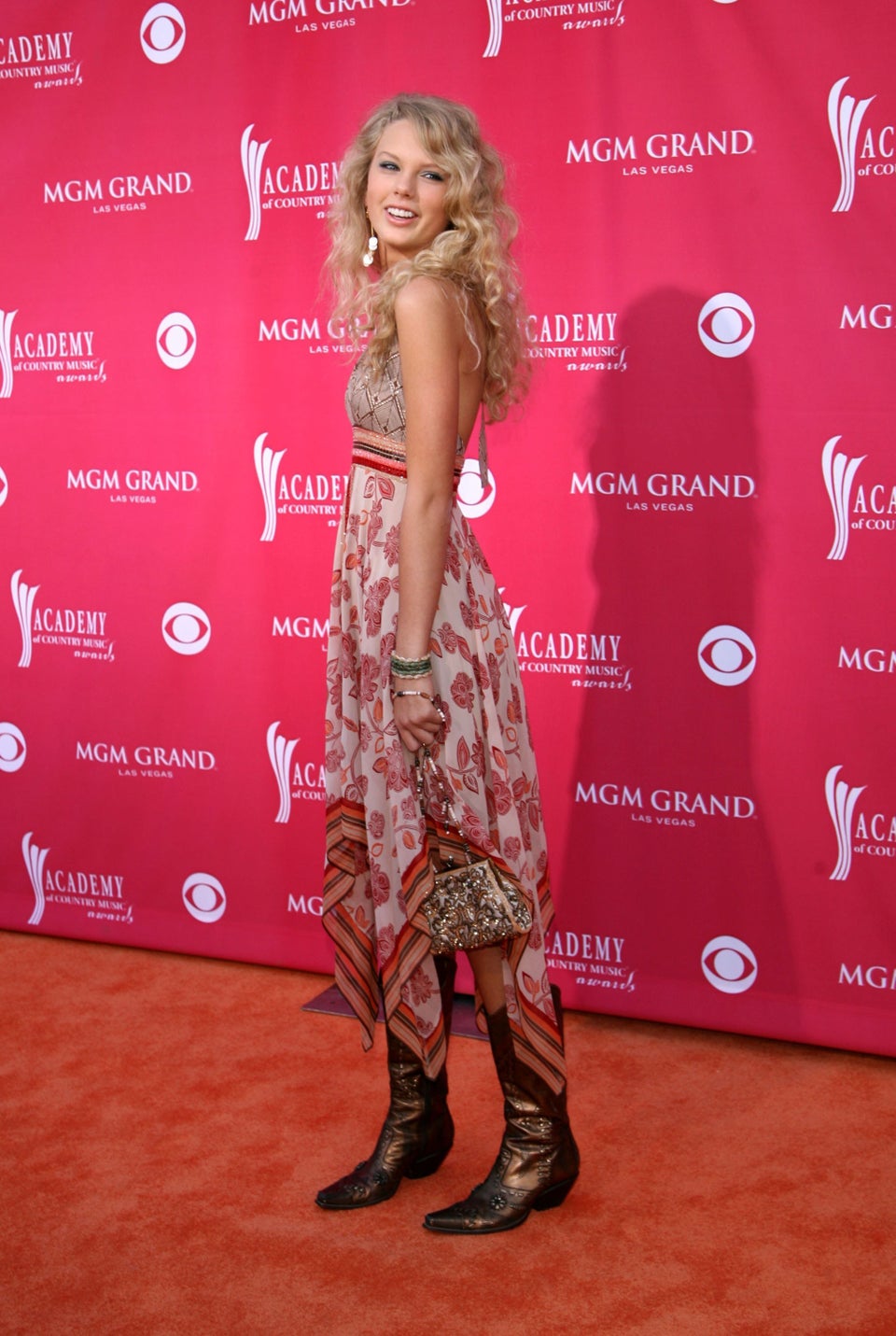 Taylor Swift: From Country Girl To Sexy Siren