"Taylor Swift's 'Eras' tour is rewriting the playbook of entertainment economics," Chris Leyden, director of growth marketing at event tickets platform SeatGeek, told CNN in August. "She's not just a performer — she's an economic phenomenon."
That phenomenon reportedly included average ticket prices of $455.78 and an average attendance of 72,459 people across all 68 concerts in North America. Swift not only surpassed Elton John's "Farewell Yellow Brick Road" tour as a result, but created actual micro-economies.
A recent report from the California Center for Jobs and the Economy noted that, while travel and tourism in the state have yet to recover to pre-pandemic levels, Swift's final six shows in Los Angeles brought much needed relief to the city — in the form of $320 million.
Los Angeles alone saw 3,300 new jobs created as a result of Swift's sold-out concerts.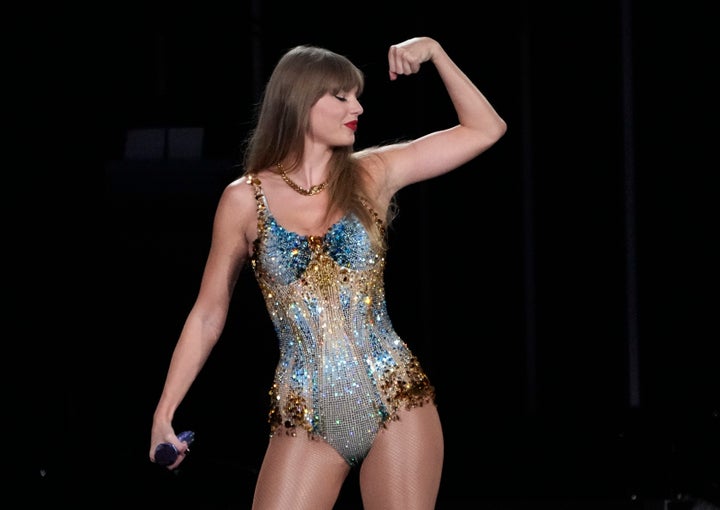 "It was a confluence of people having the savings, people having the desire to spend and the fact that she produced a number of albums that for many people were the soundtrack of the pandemic," Brett House, a Columbia Business School economics professor, told Bloomberg.
Her fans danced so passionately at the Seattle concerts in July that seismologist Jackie Caplan-Auerbach reportedly compared it to a 2.3 magnitude earthquake. Swift admitted on Instagram the following day: "That was genuinely one of my favorite weekends ever."
Swift's undeniable Midas touch has even extended to those merely associated with her, as jersey sales for NFL player Travis Kelce reportedly spiked by 400% when rumors first swirled of their romance.
Support HuffPost
The Stakes Have Never Been Higher
Popular in the Community