Nearly four months after Taylor Swift won her sexual assault case against a Denver radio host, the pop star is speaking out about her "demoralizing" days in court. 
During a pre-show meet and greet in 2013, a then-23-year-old Swift said disc jockey David Mueller "grabbed my ass underneath my skirt" in a room full of people while a photo was being taken. She informed his superiors and he was subsequently fired from his radio job. Two years later, Mueller brought a $3 million suit against the singer for defamation. Swift countersued for a single dollar, and in August a jury agreed with her version of the incident.
In her first comments about the case since standing across from Mueller in court, Swift told Time why she refused to stay silent about his behavior.
"I figured that if he would be brazen enough to assault me under these risky circumstances and high stakes, imagine what he might do to a vulnerable, young artist if given the chance," she told the magazine via email.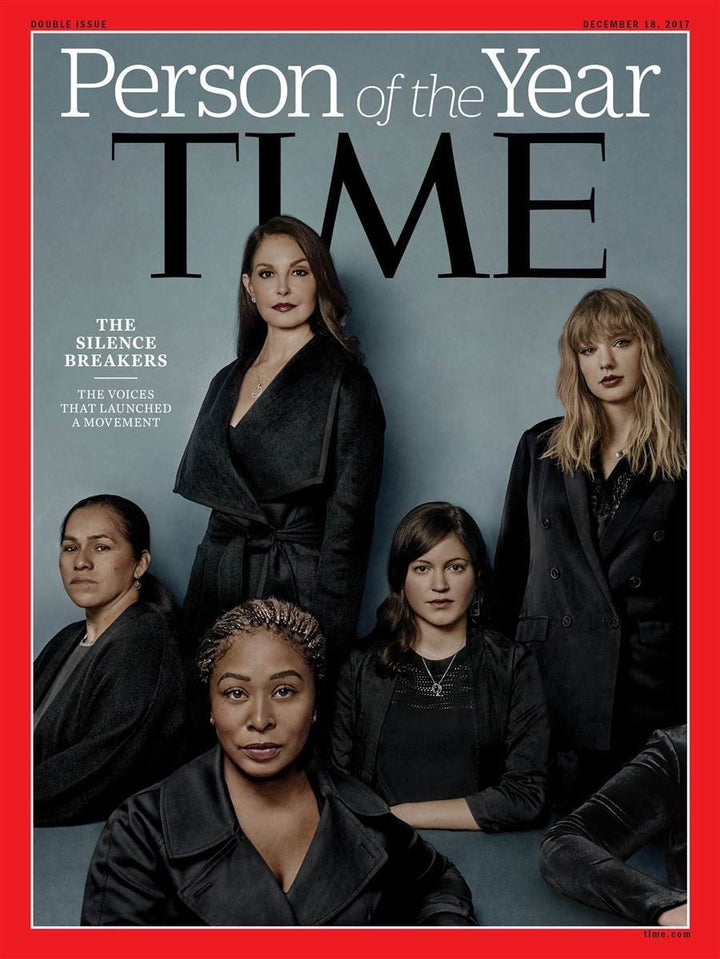 Portions of her testimony quickly went viral, with many praising Swift for her courage in court as she refused to give any ground to Mueller's legal team. He still maintains that the incident never occurred and framed himself as a victim, given his difficulty finding employment following his public firing.
Swift told Time she became angry as she watched Mueller's attorney "bully, badger and harass" her mother, who felt so "physically ill" after a cross-examination that she couldn't return to court when her daughter took the stand. 
"In that moment, I decided to forego any courtroom formalities and just answer the questions the way it happened," Swift said of her own testimony.  "This man hadn't considered any formalities when he assaulted me."
"I'm told it was the most amount of times the word 'ass' has ever been said in Colorado federal court," she added.   
Swift said that during the trial she leaned on fellow musician Kesha, who's faced a years-long legal battle with producer Dr. Luke over sexual assault.
"I spoke to [Kesha] on the phone and it really helped to talk to someone who had been through the demoralizing court process," Swift said.
She also offered encouragement to others who've had to deal with sexual harassment. 
"My advice is that you not blame yourself and do not accept the blame others will try to place on you," she said. "You should not be blamed for waiting 15 minutes or 15 days or 15 years to report sexual assault or harassment, or for the outcome of what happens to a person after he or she makes the choice to sexually harass or assault you."
She added: "The brave women and men who have come forward this year have all moved the needle in terms of letting people know that this abuse of power shouldn't be tolerated."
Swift is still waiting for that dollar, by the way. She says Mueller yet to pay her. 
To read Swift's full interview, head over to Time. 
Calling all HuffPost superfans!
Sign up for membership to become a founding member and help shape HuffPost's next chapter
BEFORE YOU GO
PHOTO GALLERY
Taylor Swift