Just when we think we know her, Taylor Swift goes and throws us a curveball: the singer is now brunette!
Well, almost -- it's a dirty blonde-meets-brown, if we're getting technical. But the darker 'do (which we believe is a dye job, but could be a wig...) is a new look for Tay, who's become as known for her sparkling blonde locks as she is for her sparkling dresses. Swift unveiled her dark hair in the latest CoverGirl campaign, entitled "See You, Be You."
For the shoot, T-Swift wore lots of black and white and donned a floppy black hat that, combined with her straight hair and blunt bangs, reminded us of her fantastic Vogue spread earlier this year.
It was that Vogue editorial, in part, that inspired Swift to get more adventurous with her look. "I was so excited to be shooting the cover of Vogue that I let them cut bangs for me at the shoot," she recently told Refinery29. "It turned out to be one of my favorite changes I've ever made to my hair. Moral of the story: Always trust Vogue."
Indeed. Brunette is an even bolder change than bangs, we think, but a good one. As much as she claims to "experiment as much as I can with fashion and makeup looks," Swift has been fairly loyal to her blonde hair-red lip-black eyeliner combo for some time. So it's nice to see the young star switch things up...
Check out Tay's new color below. Are you a fan?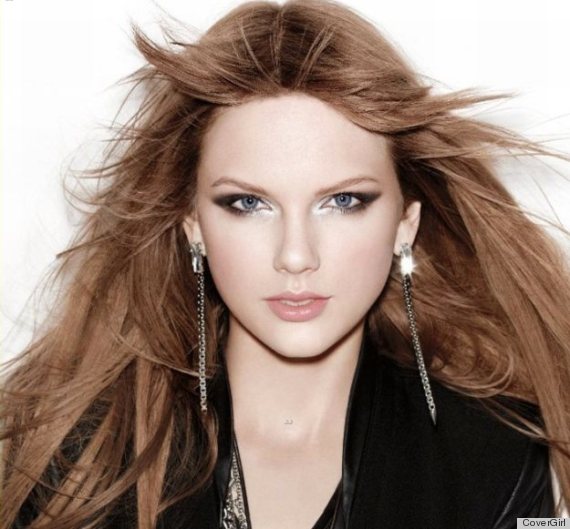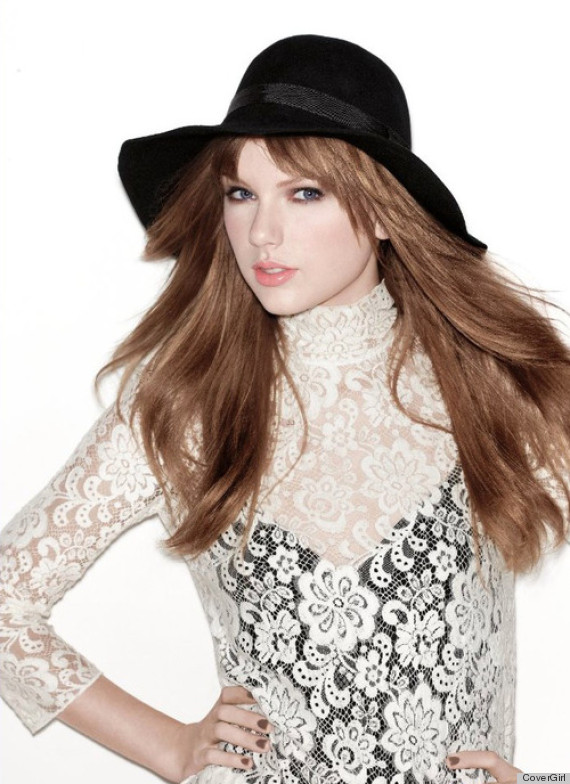 See Taylor Swift's style evolution: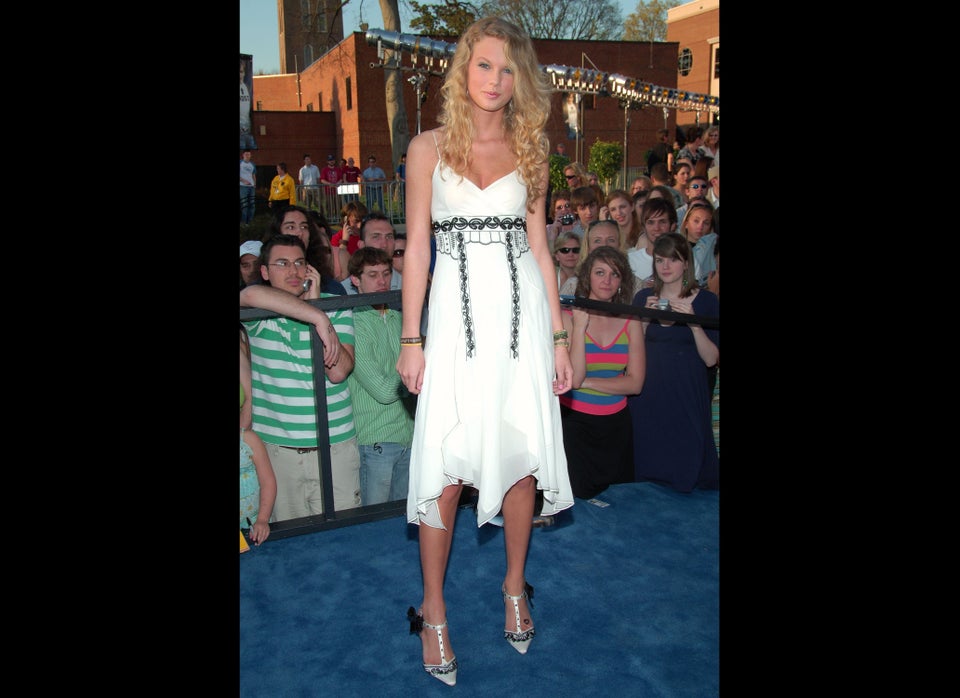 Taylor Swift's Style Evolution