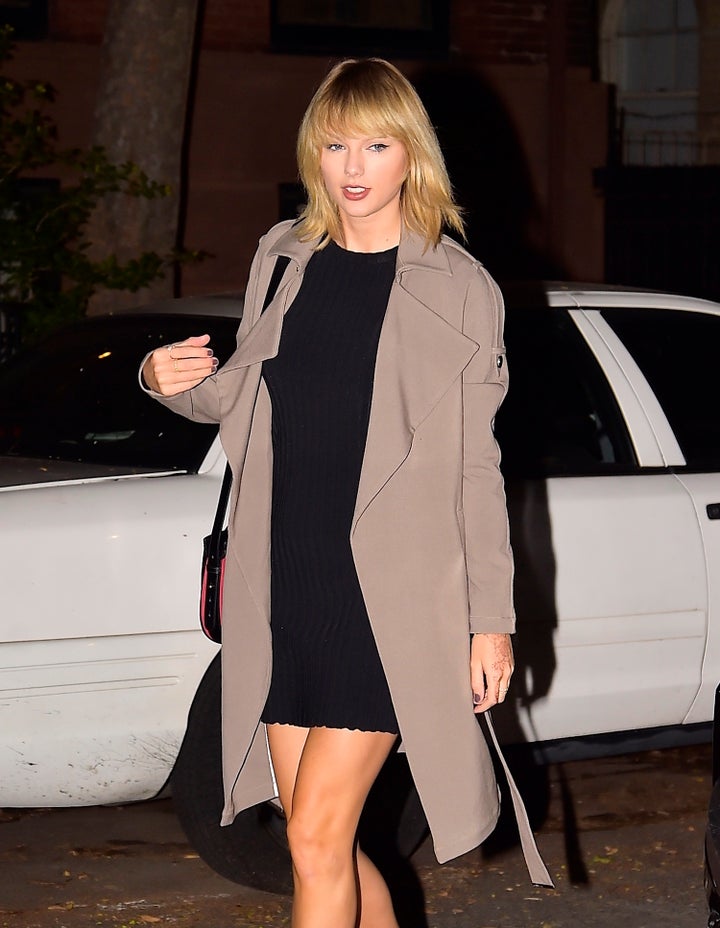 Taylor Swift recently gave one powerful performance that is bound to move anyone who witnesses it. 
The singer wrote the song "Ronan," for Ronan Thompson, a boy who died in 2011 from neuroblastoma, a type of cancer, just days before his 4th birthday, according to the Ronan Thompson Foundation's website.
While Swift rarely performs the song live, the star, whose own mother, Andrea, was diagnosed with cancer, decided to sing it this past Monday at a concert in Glendale, Arizona, and dedicate it to Ronan's mother Maya Thompson, who was in the audience. Along with the song, Swift also offered some beautiful words about Ronan's mother Maya Thompson and her resilience. 
"In my opinion, one of the bravest things that a human being can ever do is to go through something absolutely unbearable and then share their experience with the world," Swift said during the performance of Thompson, who writes a blog called "Rockstar Ronan." "I've had cancer hit really close to me in my family, so because Maya's right there, I would like you to give her a round of applause, please."
While the family had met with Swift before the concert, the song came as a surprise to them. Thompson wrote in her blog that was she was shocked when Swift's manager approached her during the concert for permission for the singer to play the song.
Before singing "Ronan," an emotional Swift mentioned that she was a fan of Rockstar Ronan and had written the song inspired by parts of the blog. She even added Thompson as a co-writer. There's only been one other instance that Swift has performed "Ronan," the star mentioned, which was at a benefit concert, but she said she felt that Thompson should be honored with the performance. 
The star certainly didn't disappoint, and Thompson was overcome with emotion from the song. 
"I could literally feel your little arms wrapped around me," Thompson wrote on her blog, discussing the performance while addressing her late son. "I have not felt your presence so close to me since you were physically still here on this earth. It was absolutely one of the purest, most magical moments of my life."
To learn more about Ronan and the Ronan Thompson Foundation, visit the website here.  
PHOTO GALLERY
Taylor Swift
Calling all HuffPost superfans!
Sign up for membership to become a founding member and help shape HuffPost's next chapter