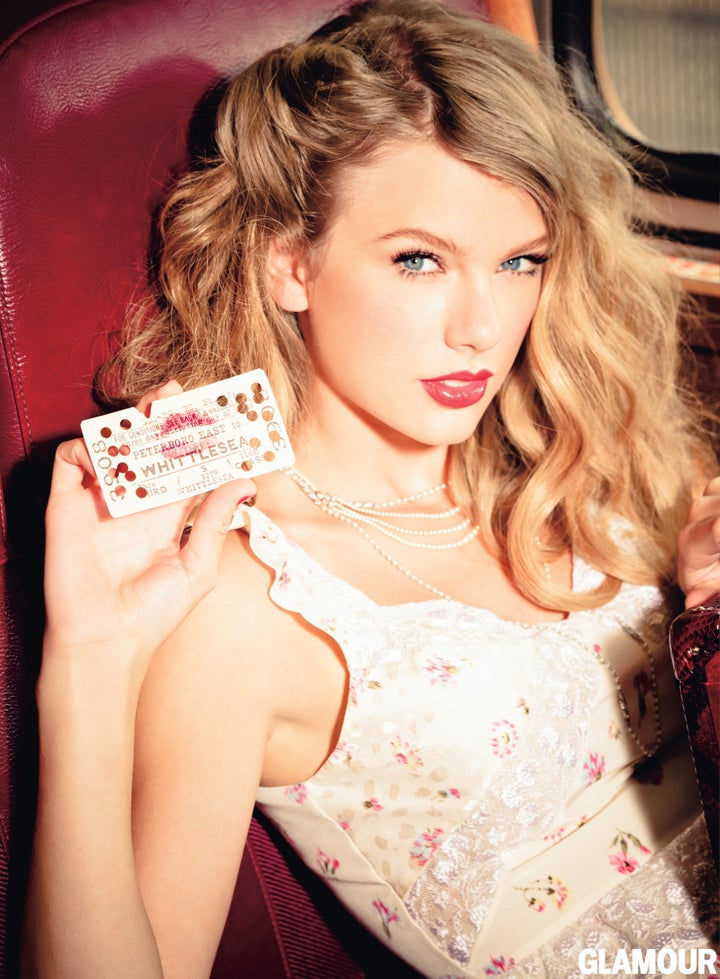 When it comes to her personal life, Taylor Swift has always let her songs do the talking, and that hasn't changed.
The 22-year-old country superstar may have a new guy in her life, but that doesn't mean she's dishing out all the details on their Cape Cod romance -- you'll have to wait for a new love song to let you in on all the secrets.
Swift covers Glamour's November issue, telling the magazine that she's not interested in delving into her romance with 18-year-old Conor Kennedy. "I don't talk about my personal life in great detail," Swift confesses. "I write about it in my songs, and I feel like you can share enough about your life in your music to let people know what you're going through."
But just because she's not ready to gush about her beau, doesn't mean Swift isn't eager to talk about her adoration for his grandma, Ethel Kennedy. "She's fantastic," Swift says of Ethel, who recently admitted she "would be so lucky" to have the singer as a granddaughter-in-law. "I love her."

As for how she feels about her famous exes, like Joe Jonas, Jake Gyllenhaal and John Mayer, Swift reveals there's some she likes more than others. The "We Are Never Ever Getting Back Together" singer admits that Mayer was a little "presumptuous" when he claimed "Dear John" was about him and bashed Swift in Rolling Stone, saying it was "a really lousy thing for her to do."
"I never disclose who my songs are about," Swift tells Glamour, adding that she never read what Mayer had to say about her, and never will. "I know it wasn't good, so I don't want to know," she continues. "I put a high priority on staying happy, and I know what I can't handle."
"It's not that I'm this egomaniac and I don't want to hear anything negative, because I do keep myself in check. But I've never developed that thick a skin. So I just kind of live a life, and I let all the gossip live somewhere else," Swift adds. "If you go too far down the rabbit hole of what people think about you, it can change everything about who you are."
So, who is Swift? She claims she's not the "pony-loving" person everyone thinks she is.
"I think some people think it's just apple pie and sunshine and sprinkles and ponies. Which is just funny. But I never feel the need to go out and make some grand statement that I'm dark and twisty and complicated, because I'm not that either," Swift says. "It's just not as simple as ponies and rainbows, though I do love ponies and rainbows."
The November issue of Glamour hits newsstands on October 9.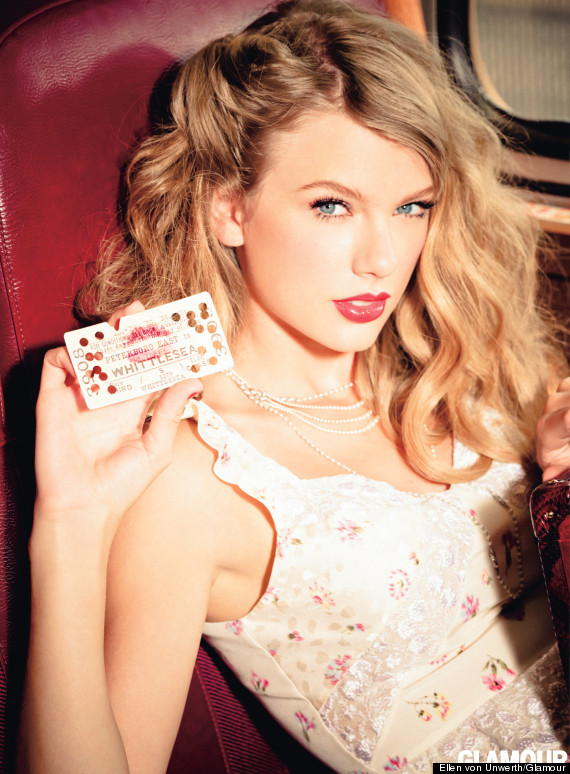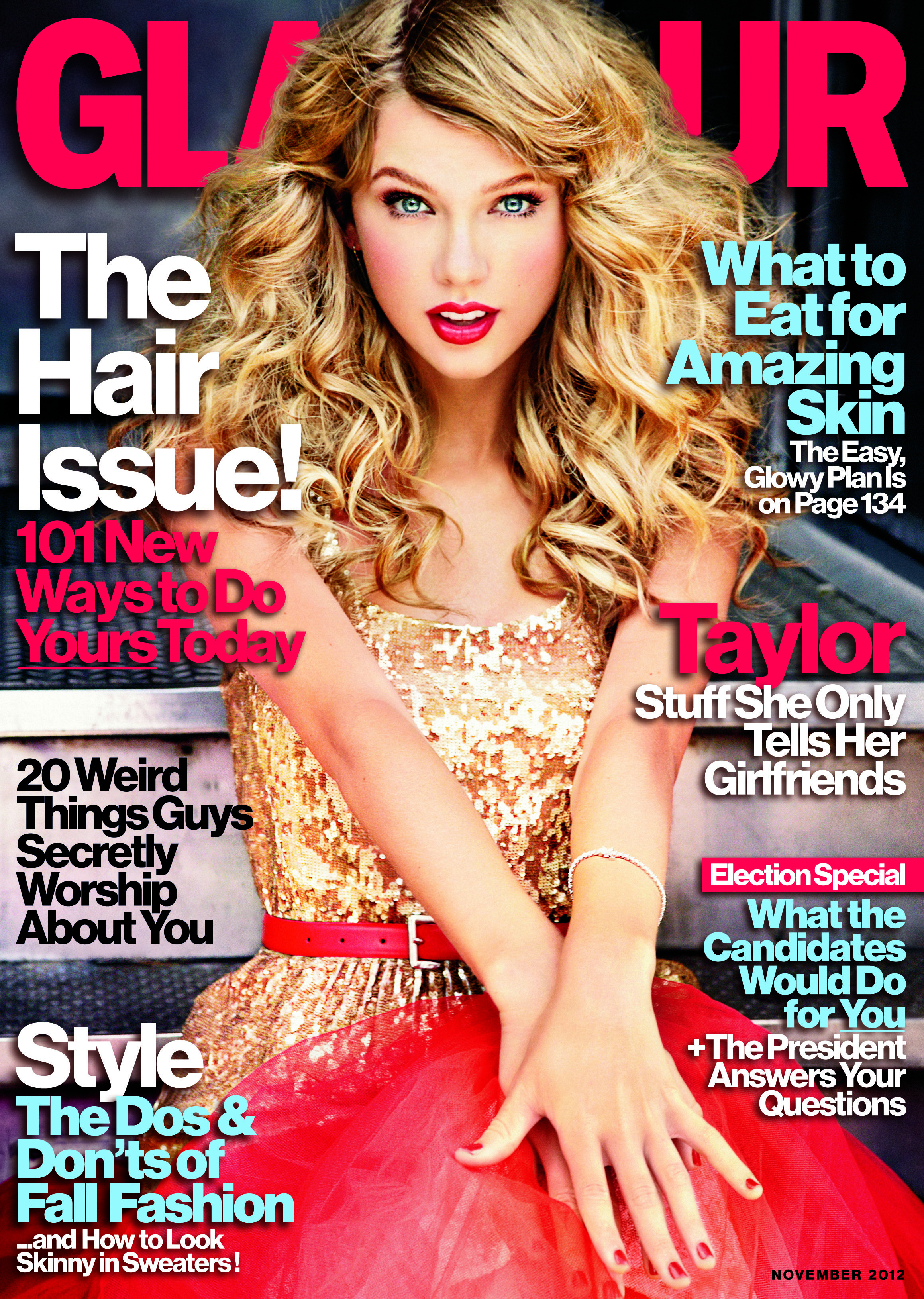 Related
Before You Go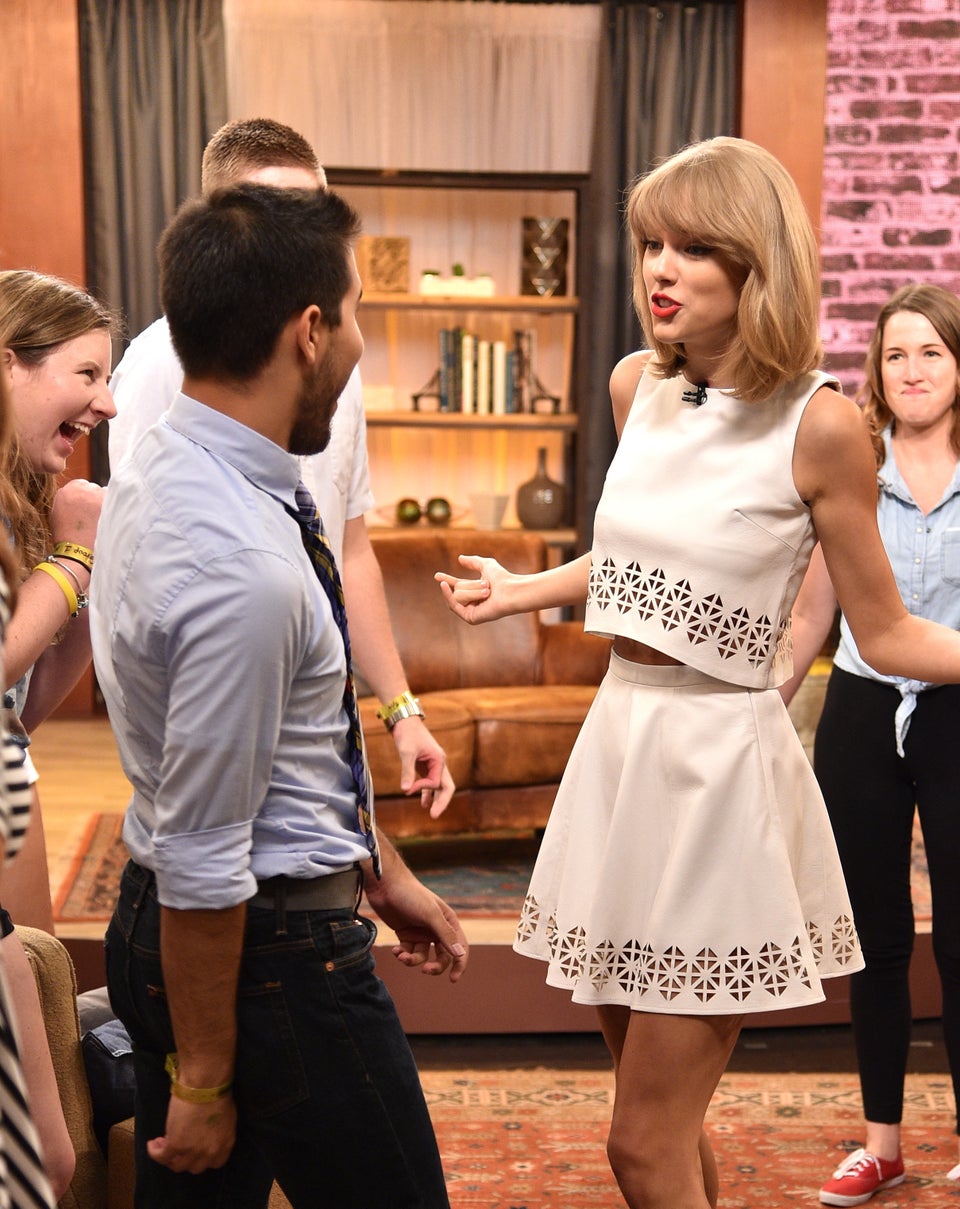 Taylor Swift
Popular in the Community