Never in our wildest dreams did we imagine pining for an overalls dress. But Swift's delightful decades-past outfit, complete with a spaghetti strap tank top, embellished sneakers and the most wonderfully beachy bob, has us feeling otherwise.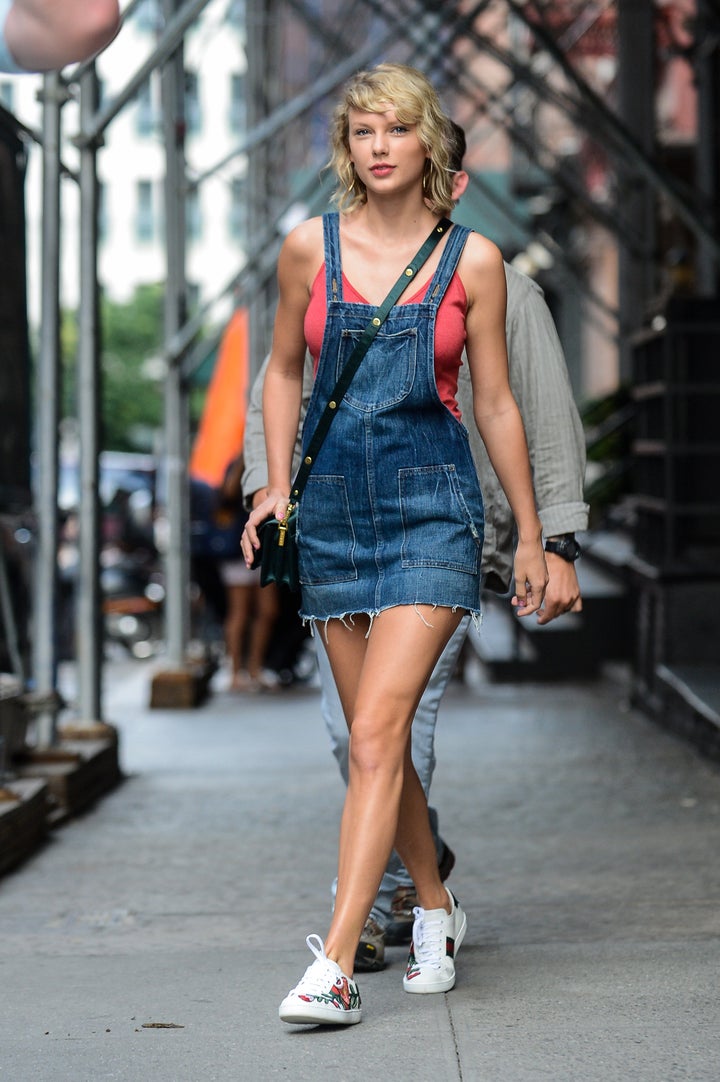 Her tousled look, which she wore Monday while out in New York City's Tribeca neighborhood, is not so unlike the one she sported during her star-studded Fourth of July bash. And, like the throwback photo with Selena Gomez she recently shared on Instagram, it's giving us major flashbacks to a Swift more inclined to have teardrops on her guitar than a raging feud with Kimye.
Sigh. The nostalgia is real.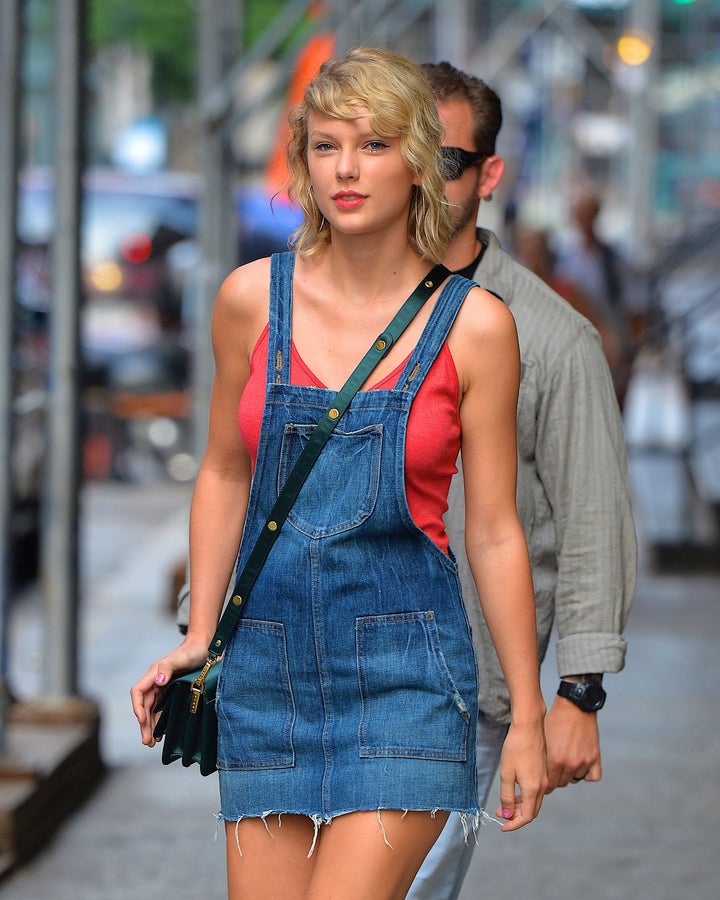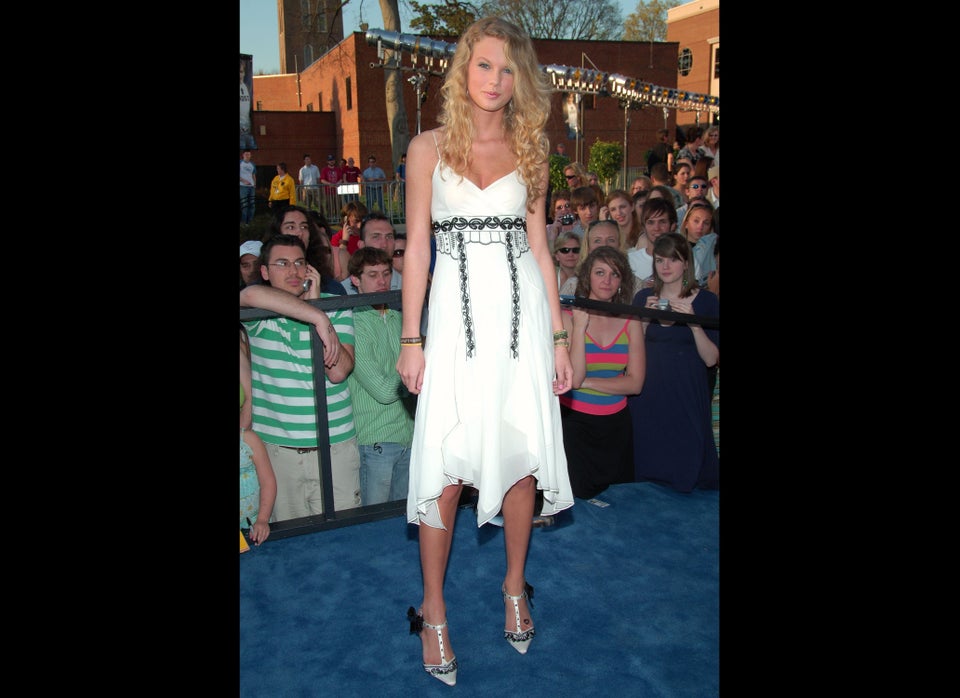 [DO NOT USE] Taylor Swift Style Evolution