Taylor Swift suffered a spill backstage during one of her sold-out Eras concerts in Houston.
The pop superstar had fans worried after she appeared to have a gnarly gash on her hand during Sunday's concert.
"For those asking how I cut my hand, I'm totally fine and it was my fault completely ― tripped on my dress hem and fell in the dark backstage while running to a quick change ― braced my fall with my palm," she said.
The "Lavender Haze" singer joked about her tumble being a sign from the stars.
Swift reassured fans all was well, saying, "Don't worry about me I'm gooooood," before signing off with a kissing emoji.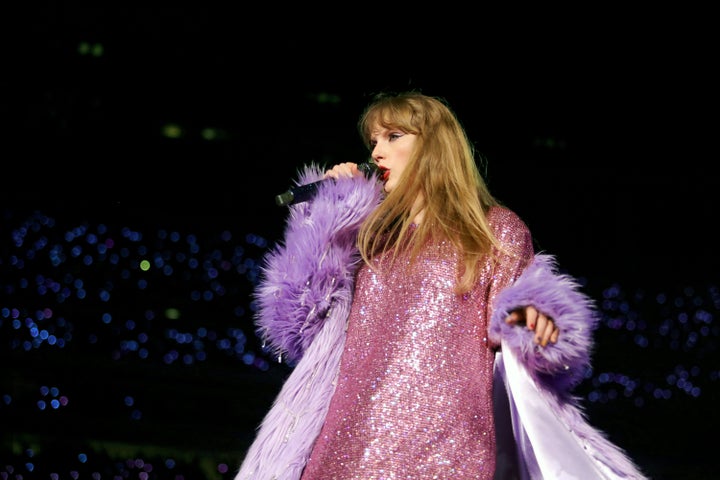 The pop star began her Eras Tour in mid-March in Glendale, Arizona. Word that she and boyfriend of six years Joe Alwyn had split emerged just weeks later.
While no breakup is easy, Swift insiders say she is taking things in stride.
Now that she's single, sources told Us Weekly the star is "enjoying her freedom."
"Taylor is handling the breakup really well and she's feeling very optimistic about her future," the Swift insider said. "She truly believes whatever is meant to be, will be, and knows everything happens for a reason."
Popular in the Community