Weary of simple pop music spats, Taylor Swift now has a new feuding partner: the ACLU.
The singer has landed in the watchdog organization's crosshairs after her lawyer sent an intimidating letter to the website PopFront regarding a recent article about Swift's popularity among white supremacists.
William J. Briggs, a lawyer representing Swift, wrote in a letter to Herning that her PopFront article is a "provably false and defamatory story" that will result in a lawsuit if the website refuses to issue a retraction or take down the post.
"It appears to be a malicious attack against Ms. Swift that goes to great lengths to portray Ms. Swift as some sort of white supremacist figurehead, which is a baseless fiction masquerading as fact and completely misrepresents Ms. Swift," Briggs wrote.
The letter also defends Swift's political silence in the last presidential election as a personal choice, as she has "no obligation to campaign for any particular political candidate or broadcast her political views."
Herning shared the letter with the ACLU, which is now defending the blogger against any legal threats against her, calling Briggs' claims "meritless." In the eyes of the organization, the article is a "mix of political speech and critical commentary" that falls within the protections of the First Amendment.
"This is a completely unsupported attempt to suppress constitutionally protected speech," Michael Risher, an attorney for ACLU of Northern California, said in a press release.
"Intimidation tactics like these are unacceptable," Matt Cagle, another attorney with the organization, added. "Not in her wildest dreams can Ms. Swift use copyright law to suppress this exposure of a threat to constitutionally protected speech."
Swift has yet to respond to the ACLU's letter, as well as HuffPost's request for comment.
Before You Go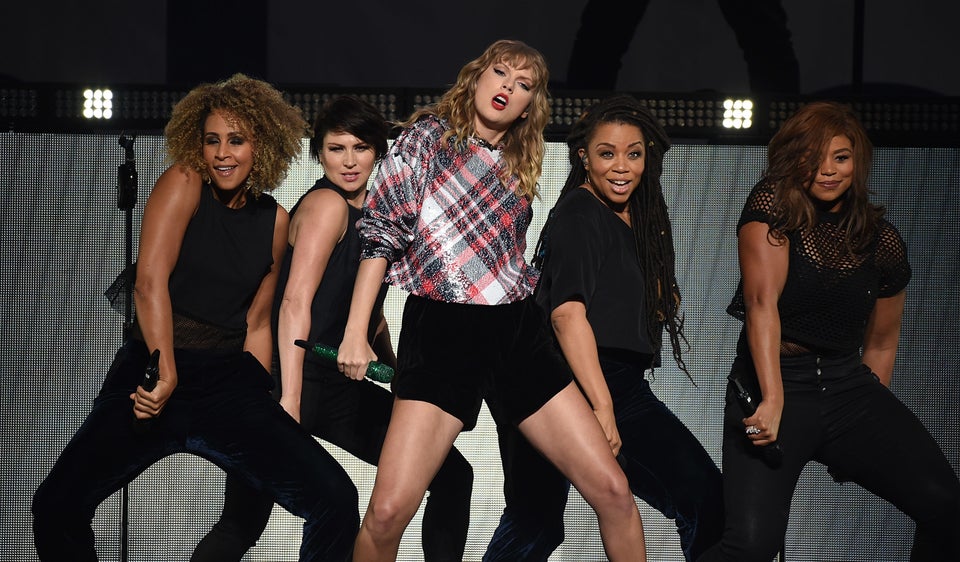 Taylor Swift
Popular in the Community