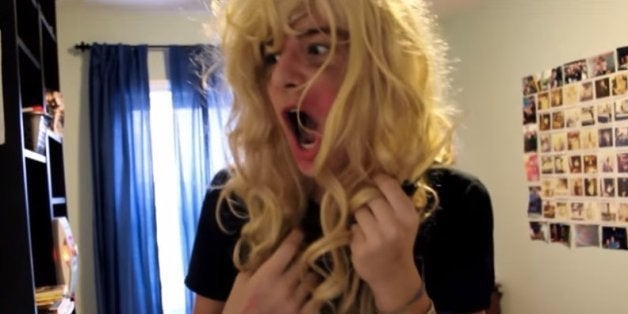 The Ontario teen never suspected that posting this video on his T-Swift-inspired Tumblr would lead to meeting the star IRL:
According to the CTV Canada's AM, T-Swift stumbled upon Jacob's video via Tumblr and commented, "Jacob I am not joking about this. We need to be best friends because I need this kind of excellence in my life. Gonna track you down when we come to Canada. So obsessed with you."
Tay flew Jacob, his mom and his sister to NYC for the occasion, and set them up in a swanky hotel with their own valet. (She even stocked the fridge with mozzarella sticks, Jacob's favorite snack.)
After the performance, Jacob actually got to hang out with Taylor. He told The Star, "The first thing she said to me was, 'Jacob!' and I was like: she knows my name!" He promised that the great T-Swift is just as perfect as we've always imagined, adding "She's so sweet. Everyone says that she's so sweet when you meet her, but it's so true. She's the nicest person ever."
Just another average day of T-Swift making dreams come true.
UPDATE: Jacob has since removed his photos of the event from his Instagram.
REAL LIFE. REAL NEWS. REAL VOICES.
Help us tell more of the stories that matter from voices that too often remain unheard.
BEFORE YOU GO