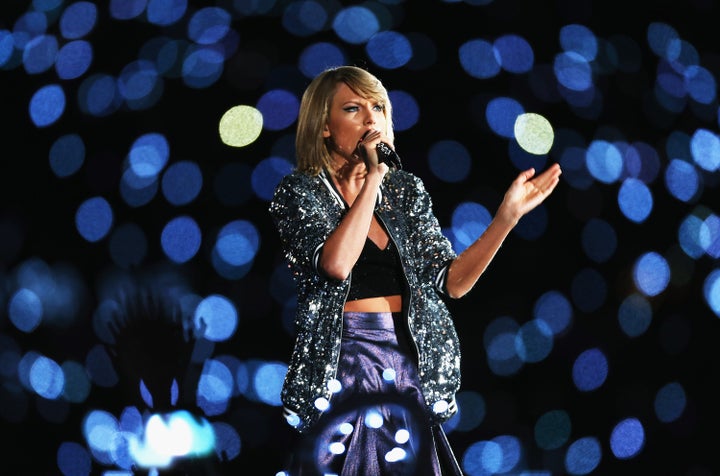 Fans of singer, songwriter and "squad" queen Taylor Swift can now count themselves as crowd-sourced "authors."
Simon & Schuster announced Sunday -- T. Swift's birthday -- that it will publish a scrapbook-like title named, designed and compiled by Swift's fans. The release date for the unnamed book is set for October 24, 2016.
The book will have one "honorary author" -- a fan who wins a contest arranged by the publisher by submitting a three-minute video announcing her (or his!) fandom. The publisher referred to said author as a "super-Swiftie," but did not specify whether the fan can already be a member of T. Swift's squad.
The winner of the authorship contest will also receive $10,000, which is significantly less than an author of a bestselling book about Taylor Swift could potentially make. To compare, Lena Dunham's memoir racked up a record-setting $3.7 million advance.
Actually, the whole scheme is a little diabolical: asking fans to contribute to the book is sure to bolster sales, while incurring minimal costs. But, the concept of a crowd-sourced book -- not totally unprecedented in the literary fiction realm -- is a fresh approach for a living artist's pseudo-biography. Certainly, it's more impressive a feat than living writer Jonathan Franzen's recent pseudo-biography, which, according to its author, is more of an "update on who he is."
Without one designated author, or even a list of contributors, the project calls into question what a book can be. Is this fandom-fueled collage a brilliant post-modern mashup subverting our notions of chronology and authorship? Probably not. But it might be a fun collection to flip through, or to keep on a glittery, girl power-y coffee table.
PHOTO GALLERY
Taylor Swift's '1989' Tour
Calling all HuffPost superfans!
Sign up for membership to become a founding member and help shape HuffPost's next chapter