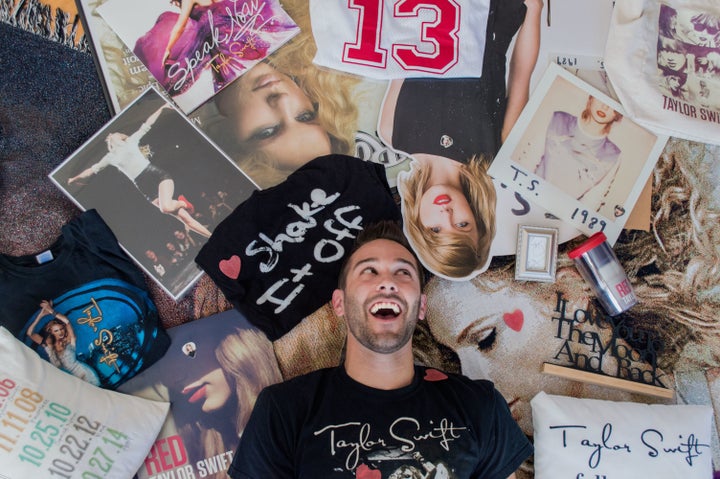 To the world, Taylor Swift is a country-pop, occasionally divisive superstar whose talent is matched only by white-hot ambition. But to Tyler Conroy, she'll always be a role model who helped him through some of the darkest periods in his adolescence.
"Taylor is someone who's lived a positive lifestyle and wants to tell other people, 'You can live a great life if you just learn to be yourself and not let yourself be defined by the things that other people who don't matter say,'" the 24-year-old told The Huffington Post. "One of my favorite things that Taylor has taught me is that if you feel like you're different, you're lucky enough to be different, and you shouldn't change that."
Conroy discovered Swift's music in 2008 after the singer released her hit album, "Fearless." At the time, he was a closeted gay teen who struggled to fit in at his Massachusetts high school, and had even contemplated suicide. Eight years later, he's the "honorary author" of Taylor Swift: This Is Our Song, a comprehensive, 280-page book that celebrates Swift's 10th anniversary on the music scene. Released in October, the tome is a mesmerizing, fan-sourced compilation of interviews, album reviews, essays and photographs chronicling the era-defining star.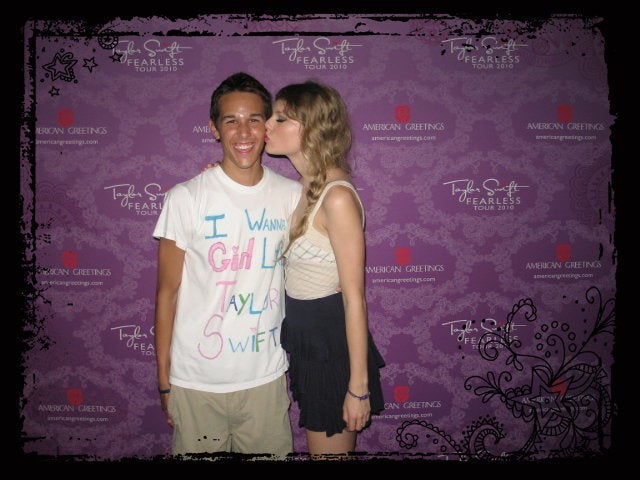 In January, Conroy beat out hundreds of other hopefuls when he won a $10,000 contest conducted by Simon & Schuster to find an honorary author, who would lead a team of 15 contributors (deemed "supporting vocalists") in writing Taylor Swift: This Is Our Song. Though he'd seen Swift in concert 19 times, met her twice, staged a college musical comprised of her songs and gotten her handwritten lyrics tattooed on his body, Conroy didn't think he was the right man for the gig.
"I thought, 'Someone else is totally worthy of this.' I've got a tattoo in her handwriting, I've been to her apartment, she kissed me – I thought I'd gotten my Taylor fix for a lifetime," he recalled. At the last minute, however, his muse kicked in, and he shot a video parody of "Blank Space" explaining why he is the ultimate Swift fan.
"She can turn this gay guy straight for a weekend," Conroy croons in the video, which can be found below. "Got a long list of friends and family who'll tell you they agree/That you need look no further, he's the biggest Swiftie." The clip won Conroy the coveted title.  
Watch Conroy's winning "Blank Space" parody. Story continues below. 
"I think people are just looking for any reason to hate Taylor. I'm disappointed by the way that people just want to see her fall, to see her crash," Conroy told HuffPost. He pointed to Swift's Oct. 22 performance at the Formula 1 U.S. Grand Prix show in Austin, Texas as evidence of her resilience. "She's more than just a girl who writes songs about boys who cheat on her. She's built an empire… and I give her such credit for holding herself so high," he said, speaking with the wisdom of someone who's learned to shake it off in the name of being fearless.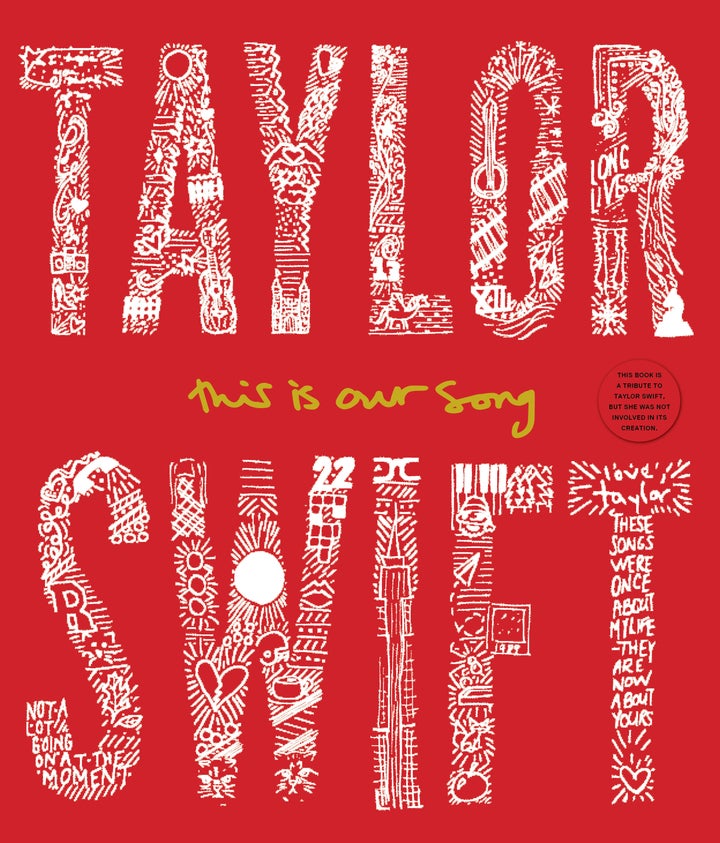 REAL LIFE. REAL NEWS. REAL VOICES.
Help us tell more of the stories that matter from voices that too often remain unheard.
BEFORE YOU GO
PHOTO GALLERY
[DO NOT USE] Taylor Swift Style Evolution