Some kind cops are working to make a Taylor Swift superfan's wish come true.
The Dover Police Department in Delaware, aka the department that's home to the sassy officer who sings Swift's "Shake It Off" in a viral video, is rallying people across the Internet to help Victoria Marsh -- a 13-year-old with Down syndrome who was diagnosed with osteosarcoma, a type of bone cancer, last year.
Victoria, who's also from Delaware, is a huge Taylor Swift fan and her dream has been to meet the singer. So the Dover police decided to help; they made a video called "Victoria's Wish," capturing the teen's battle with cancer as well as her love for Taylor.
"I now spend a lot of time at the hospital for chemotherapy treatments," the video, told from Victoria's point of view, states. "Taylor's music plays all night in my room on repeat. And when I can, I still dance and sing to her music."
The Dover Police Department is urging people to share the clip and tag it #SwiftAWish or #TeamVictoria in hopes that the superstar will see it and visit the teen or Facetime with her, according to the clip. The video was uploaded to the police department's Facebook page on Wednesday and already has more than 200,000 views.
The teen has had a difficult few months, beginning in December when she complained to her parents of pain in her ankle. She was diagnosed shortly after with osteosarcoma, and in February, had the lower half of her left leg amputated.
The officers had initially wanted to send Victoria to a Swift concert with tickets they had received from the artist's record label because of the viral video. But when the teen learned she couldn't attend because she needed to receive chemotherapy treatments, Cpl. Mark Hoffman, along with Victoria's mother Karen, came up with the video idea to get the star's attention.
They hope that the singer can make time for the cancer patient when she visits Philadelphia, one of the star's upcoming tour stops.
To learn more about Victoria and her battle with osteosarcoma, visit her fundraising page here.
CORRECTION: A previous version of this article's headline incorrectly described Victoria's cancer as terminal. We regret the error.
Before You Go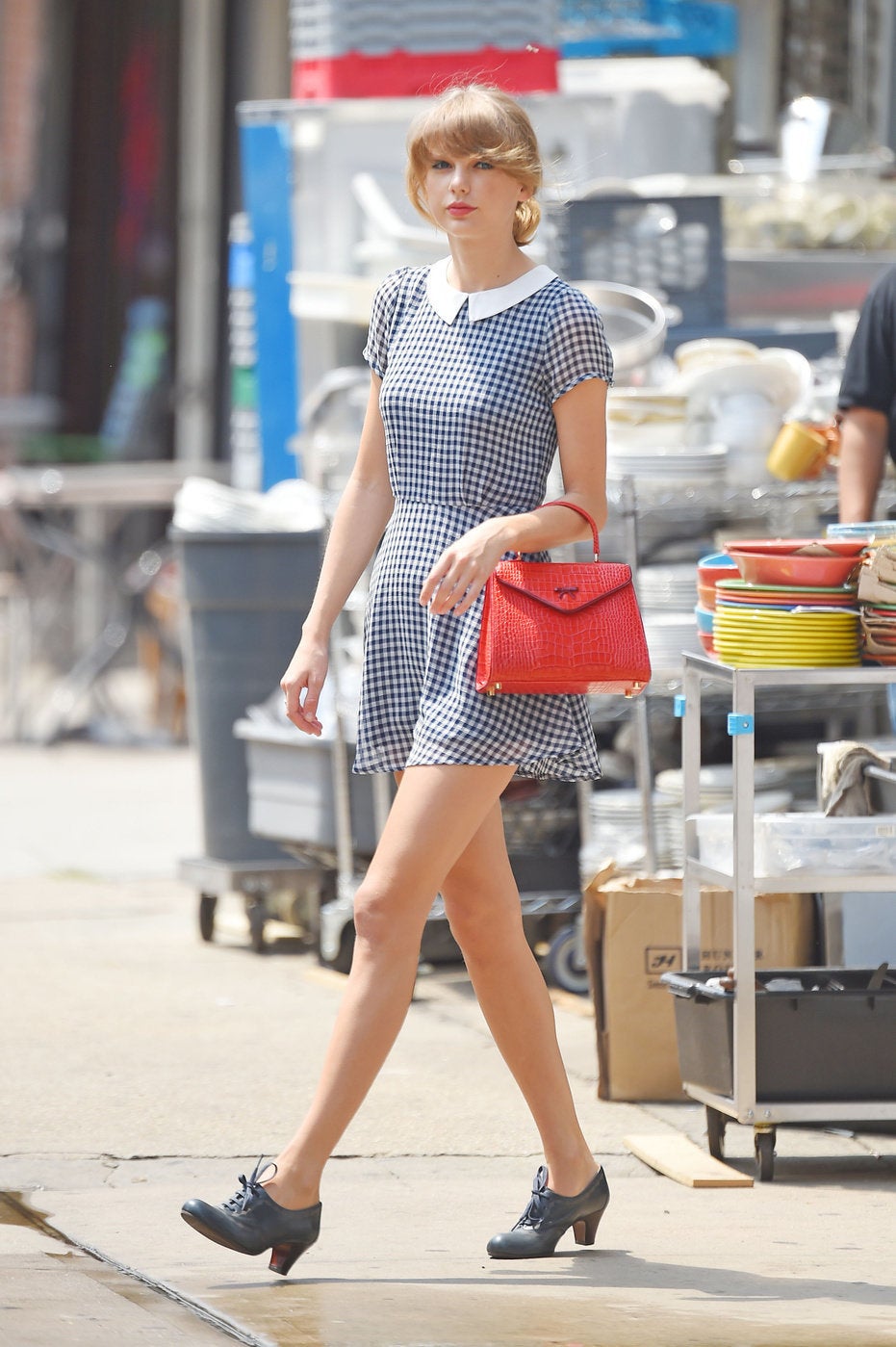 Taylor Swift