Taylor Swift (unsurprisingly) picked up the award for Album of the Year at the 2016 Grammys on Monday and she used her moment onstage to send a clear message to frenemy Kanye West.
As you might recall, last week the rapper stirred up controversy with a graphic lyric about Swift in his song "Famous" off his new album, "The Life Of Pablo." It read: "I think me and Taylor might still have sex / I made that bitch famous."
Well, during her Grammys speech, Swift made her thoughts on the whole situation very clear:
"As the first woman to win album of the year at the Grammys twice, I want to say to all the young women out there: There are going to be people along the way who will try to undercut your success or take credit for your accomplishments or your fame. But if you just focus on the work and don't let those people sidetrack you, someday when you get where you're going, you'll look around and you'll know that it was you and the people who love you who put you there. And that will be the greatest feeling in the world."
She may not have named names, but that's not Swift's style. Everyone and their mother knew who she was talking about. And let's be real, Kanye had it coming.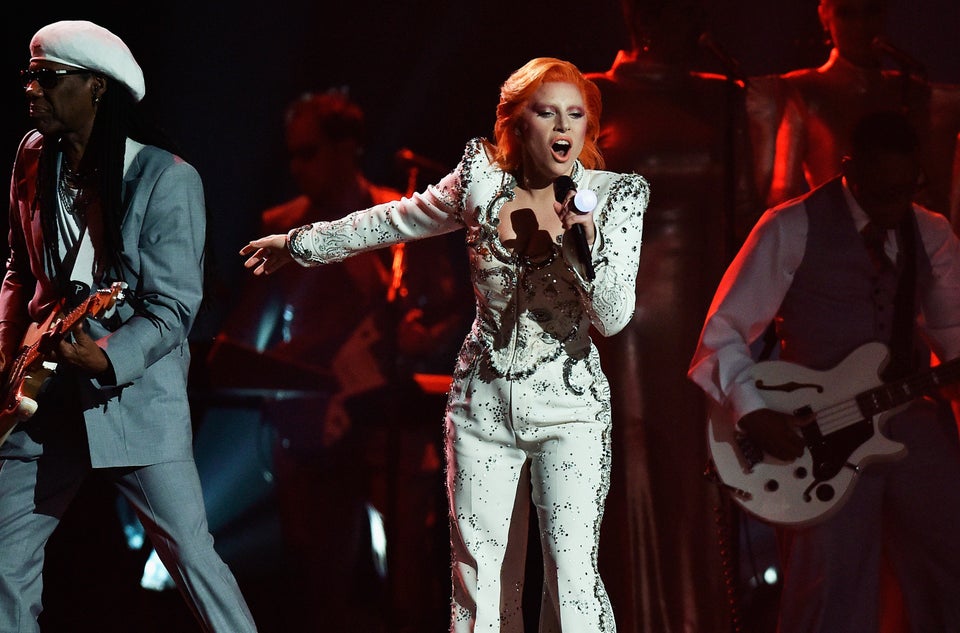 Grammys 2016

Popular in the Community