The Grammy Awards loves Taylor Swift. The 24-year-old, who had won seven trophies from The Recording Academy prior to the 2014 ceremony, performed at the 56th annual Grammy Awards on Sunday night.
Swift sang "All Too Well," a slow-burn track about heartbreak off her hit record "Red" that may or may not be about Jake Gyllenhaal. (Probably.) Swift teased her Grammys performance on Friday afternoon with an Instagram photo.
During the GRAMMY Nominations Concert Live! on Dec. 6 of last year, Swift performed "I Knew You Were Trouble," off her hit album "Red." The two-year-old release -- which came out after 2012's Grammy nominations deadline, and was eligible for consideration in 2013 -- was nominated for Best Country Album, Best Country Song ("Begin Again") and Album of the Year. (Swift received a fourth 2014 Grammy nomination for "Highway Don't Care," a collaboration with Tim McGraw and Keith Urban.) She did not win an single award on Sunday night.
For full Grammy Awards coverage, check out the live blog below.
01/26/2014 11:46 PM EST
Because The Grammys Aren't Live Because This Isn't 2014 Apparently
call your relatives on the west coast and tell them it's not worth it #grammys

— Kia Makarechi (@Kia_Mak) 4 years ago
01/26/2014 11:36 PM EST
Daft Punk Dominated Grammys Night
"Random Access Memories" was named Album of the Year, the fifth total Grammy Award Daft Punk won on Sunday night.
01/26/2014 11:32 PM EST
The Best
Guys, it happened. I met Beyonce. And she is an angel. And I am not worthy. And I will never stop shaking. #PatheticFanGirlOfTheYear

— Anna Kendrick (@AnnaKendrick47) 4 years ago
01/26/2014 11:31 PM EST
Bow Down
Beyonce lays her eyes on Pharrell's hat, reacts accordingly #Grammys http://t.co/6LlaZFKN1N

— BuzzFeedEntmnt (@BuzzFeedEnt) 1 year ago
01/26/2014 11:29 PM EST
Matt Drudge Weighs In On The Grammys
GAY WEDDINGS AT GRAMMYS

— DRUDGE REPORT (@DRUDGE_REPORT) 5 years ago
01/26/2014 11:27 PM EST
Do You Agree?
Kacey Musgraves is what Sandra Bullock would look like as a country star #Grammys

— Nathaniel Rogers (@nathanielr) 6 years ago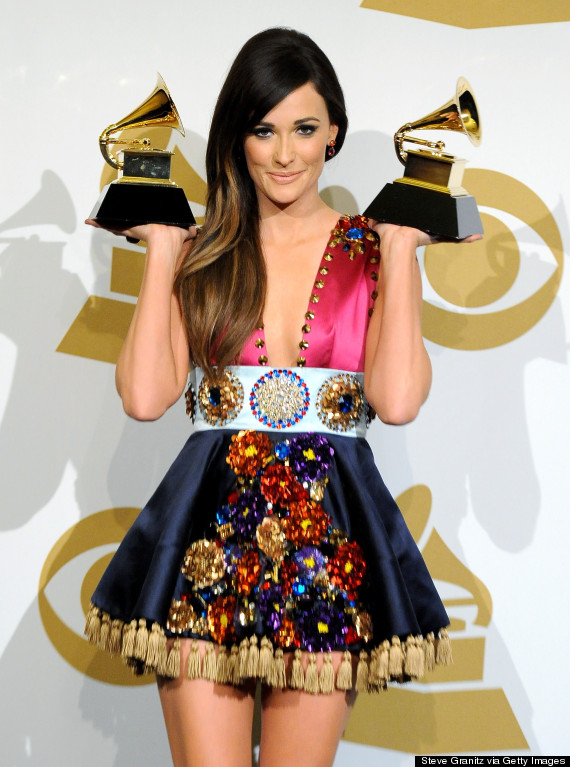 01/26/2014 11:24 PM EST
The Grammys' In Memoriam Segment; Or ...
And now, with the evening's 57,000th piano recital...

— Jody Rosen (@jodyrosen) 4 years ago
01/26/2014 11:22 PM EST
This Is What Madonna Looked Like During "Same Love"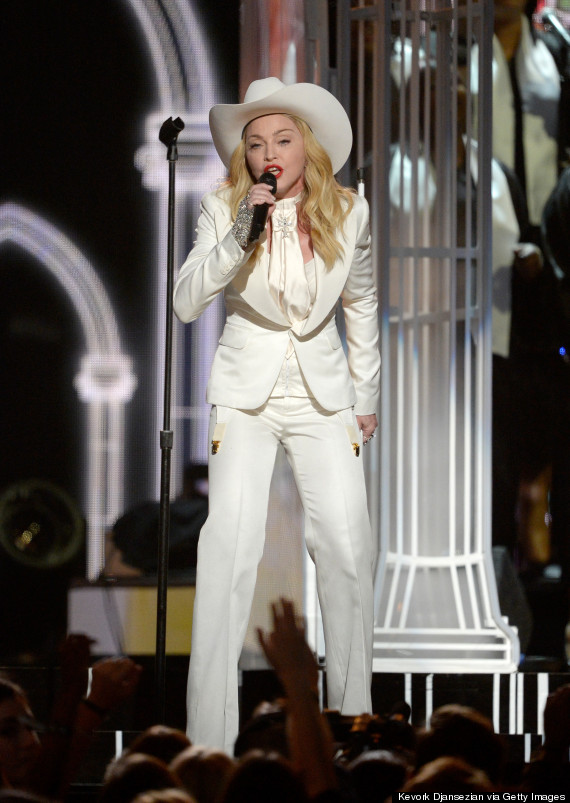 01/26/2014 11:18 PM EST
How The Other Half Is Living Tonight
Me right now scrolling through my newsfeed not watching the Grammys http://t.co/ohvq4xwD7J

— Renee Jacques (@reneejacques) 4 years ago
BEFORE YOU GO
PHOTO GALLERY
The 2014 Grammys Red Carpet