Button's handler "handed me this tiny cat, and he just starts purring and … he looks at me like, 'You're my mom, and we're going to live together,'" Swift said. "I fell in love."
The kitten appears to feel right at home with Swift. A video shows the singer carrying him around in her arms like a baby. "This is how he prefers to travel," she says in the clip.
The new addition makes three cats for the feline-loving Swift. Her other two, Olivia Benson and Meredith Grey, also have crucial roles in the "ME!" video.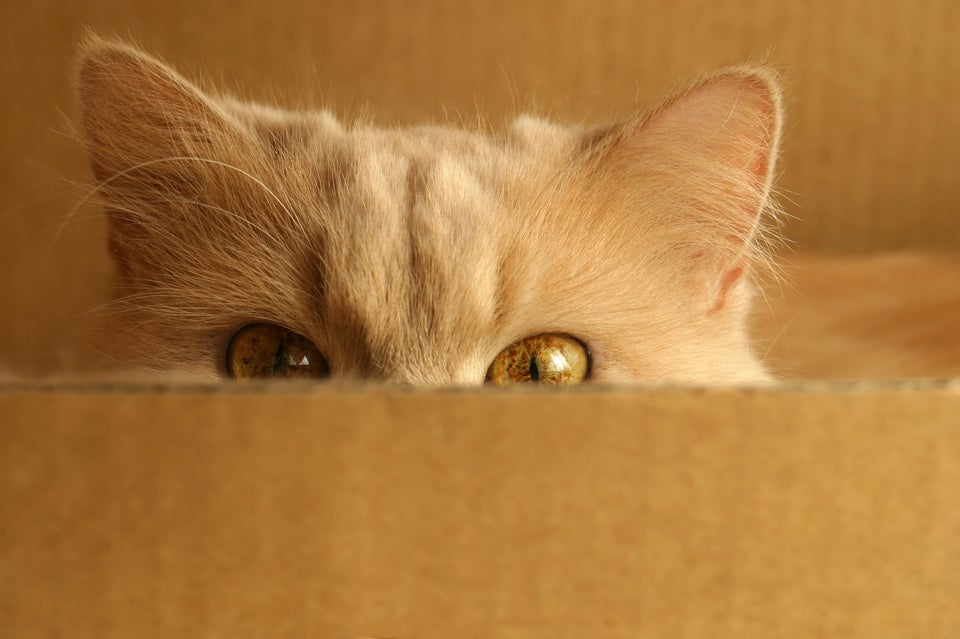 Cats In Boxes
Popular in the Community