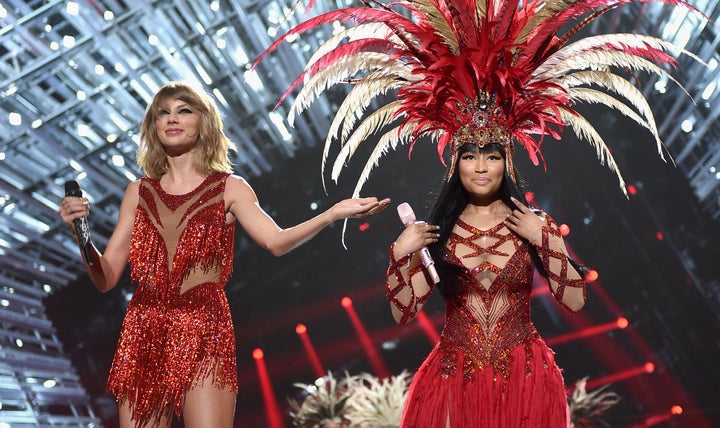 When asked about her little spat with the rapper (which had to do with the 2015 MTV VMA Video of the Year nominations) by NME magazine, Swift simply responded, "I don't want to talk about it."
But even without saying anything about the incident itself, Swift revealed that she has, in fact, learned from the situation.
"I send text messages now. If there seems to be some kind of misunderstanding, I go to someone's management, I get their number and I text them. It's an important lesson for anyone to learn in 2015," she said.
Basically, the feuds won't stop, we just might not be able to see them. Unless, of course, they're hidden in the form of a song (ahem, "Bad Blood").
"Me and Kanye are on such good terms now, six years later," she explained. "It took a while ... But I had to tell Beck this story earlier." (Of course she's also friends with Beck, another almost-victim of Kanye's discontent, too.)
"I was at dinner with Kanye a week after the Grammys, he stops what he's saying and he goes, 'What is this song? I need to listen to this every day,'" she said.
"I said, 'It's Beck, it's on an album called 'Morning Phase,' I think you've heard of it …' We just burst out laughing. And he says, 'Hey, sometimes I'm wrong.'"
So, there you have it. Taylor Swift is done with Twitter feuds and she has the power to make Yeezy admit when he's wrong.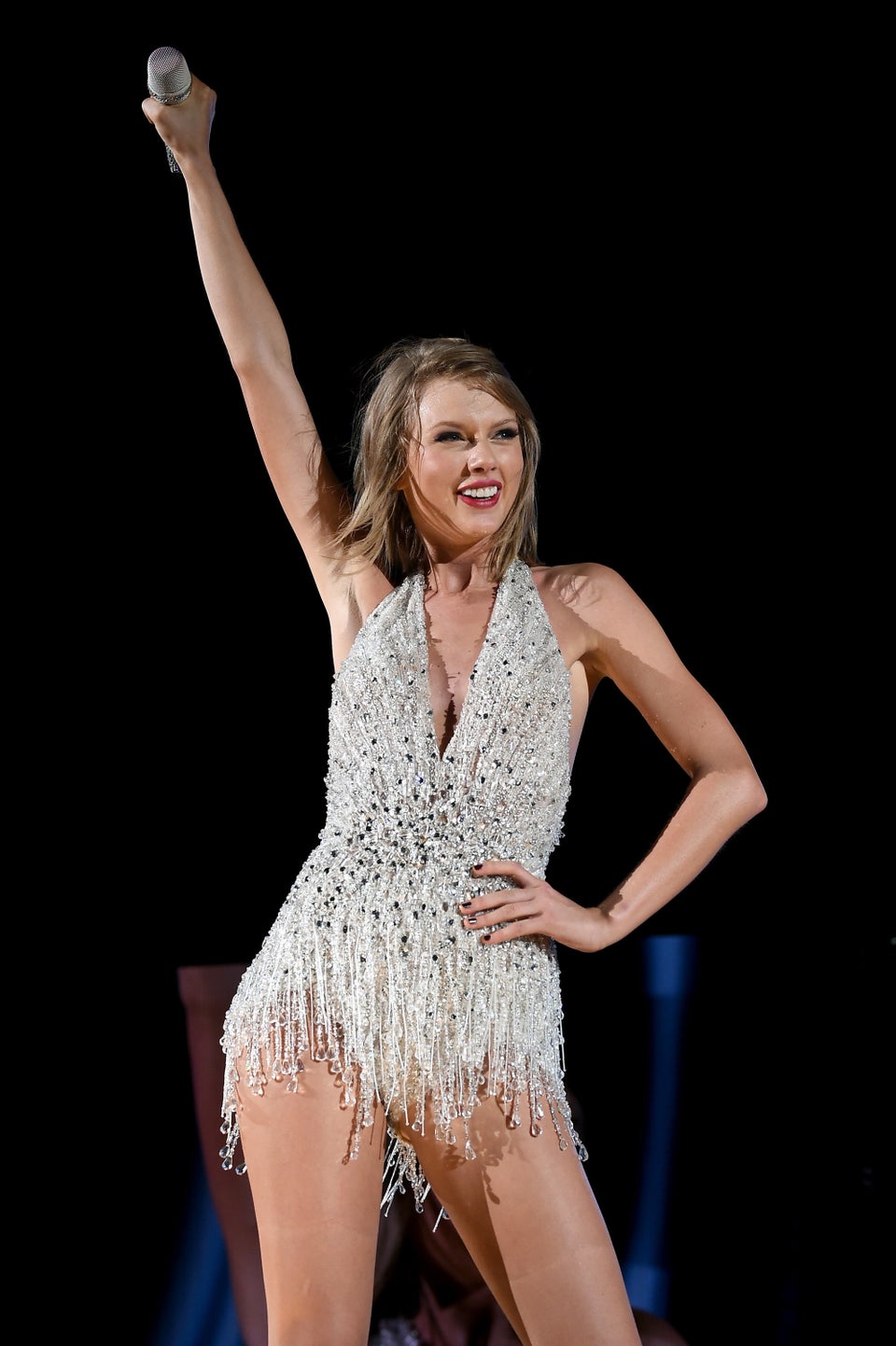 Taylor Swift's '1989' Tour
Popular in the Community