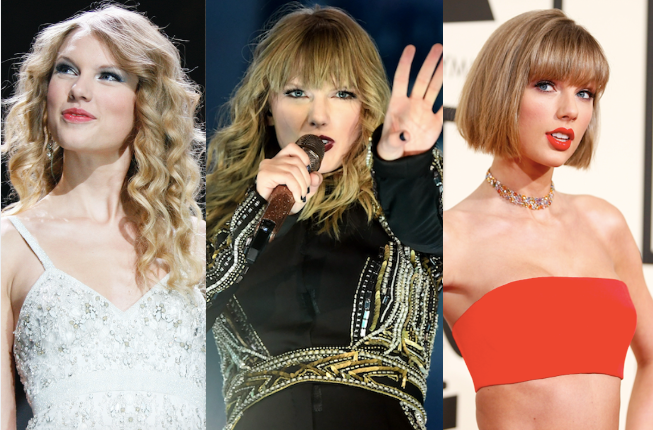 "I stay out too late, got nothin' in my brain," Taylor Swift sings on the anthem of the unburdened, "Shake It Off."
"That's what people say."
What the pop star didn't mention in the long list of criticisms many have leveled against her are accusations that she's the alt-right's "Aryan goddess," a closet supporter of Donald Trump, a ruthless capitalist in need of a moral compass and the pop star to blame, at least in part, for the rise of conservative values in America. To be fair, those allegations are bit harder to shake in the span of a single dance track. 
But so she did in an Instagram post on Sunday endorsing Tennessee Democratic candidates, former Gov. Phil Bredesen for Senate and Rep. Jim Cooper for the House, for the midterm election. Swift stated that she's a supporter of human rights for all, with special mention of the LGBTQ community, gender equality and racial justice. The singer also revealed she'd been "reluctant" to share her political beliefs before but has since been moved to voice her opinion to her more than 100 million followers.
The post was received by some conservatives with calls for a boycott of her music, comments about how she should just shut up and sing (because that worked out so well last time), renewed commitments to #TeamKanye and even a predictably condescending tweet from former Arkansas Gov. Mike Huckabee.
But the move surprised liberals, too, who'd long resigned Swift to political Siberia for her silence during the 2016 presidential election and felt her latest statement landed anywhere between welcome and long overdue. 
Over the years, Swift and her team have spoken out ― and also misspoken ― about various politically tinged issues with increasing frequency, and, as her most vociferous critics will remind you, her silence has dangerous implications all its own.
In retrospect, the "Reputation" era has been one long test case for a more candid, political Swift. Her road to woke-dom (call it what you want to, OK?) has been bumpy, but the singer has been building momentum to this political coming-out party since at least midway through 2017. We should have seen it coming.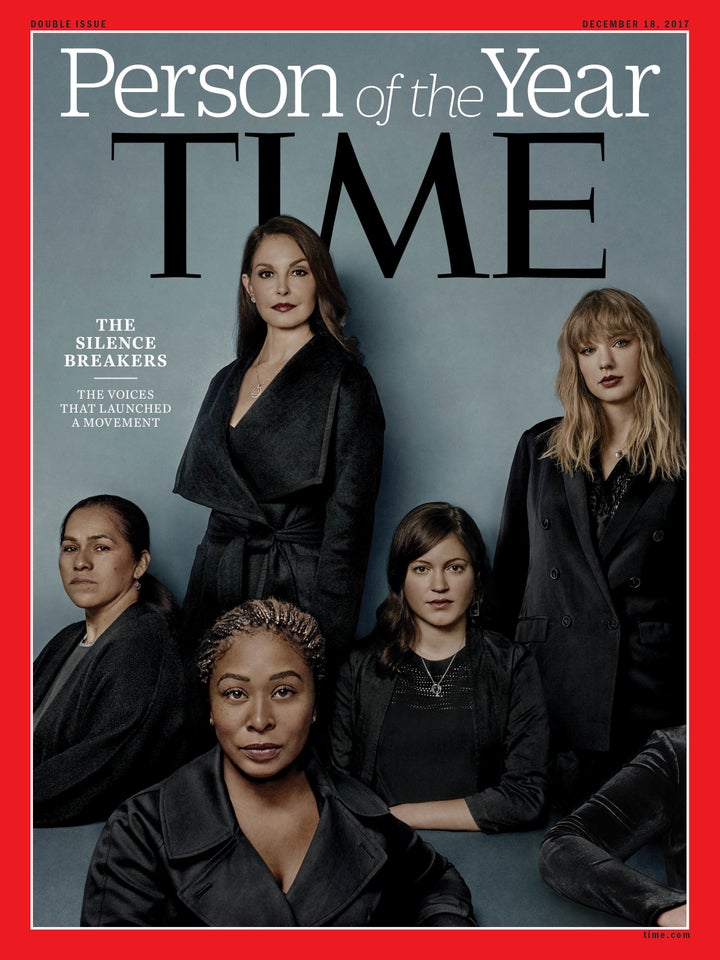 In her endorsement on Sunday, Swift made this clear by referring to "events in my life and in the world" that motivated her public political awakening.
While she didn't specify, it's not wild to think she's referring to her sexual assault trial, in which she was awarded a symbolic $1 after countersuing a Denver radio host who she said groped her during a 2013 meet-and-greet. Swift was widely praised for her defiant responses during the trial, which predated the allegations against Harvey Weinstein that birthed the Me Too movement. She was later recognized as one of the Silence Breakers for Time's Person of the Year issue, placing her on the cover next to actress Ashley Judd and the movement's other forerunners who stood firmly against abuses of power both personally and politically.
"Do not accept the blame others will try to place on you," Swift wrote in the accompanying interview. "You should not be blamed for waiting 15 minutes or 15 days or 15 years to report sexual assault or harassment, or for the outcome of what happens to a person after he or she makes the choice to sexually harass or assault you."
Since then, Swift has made her support for other progressive causes, ones that haven't immediately touched her own life, apparent. In March, the pop star announced she'd made a donation to the March for Our Lives campaign against gun violence, led by teen activists who survived the Feb. 14 massacre at Marjory Stoneman Douglas High School in Parkland, Florida. She advocated to "support gun reform" in the caption of an Instagram post about her donation to the cause, her first comment on the issue. 
At a concert months later, she also celebrated LGBTQ Pride Month by sending "love" and "respect" to her queer fans with a heartfelt speech while wearing a rainbow dress. 
"It's very brave to be vulnerable about your feelings in any sense, in any situation," she told the crowd. "But it's even more brave to be honest about your feelings and who you love, when you know that that might be met with adversity from society."
Here was a Swift we hadn't seen before. She was taking stands on issues that might've alienated the conservative base who helped launch her country career all those years ago.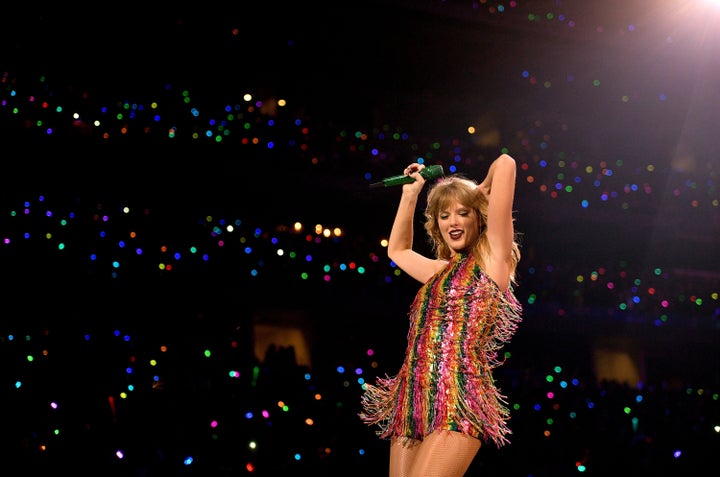 But there were missteps, too. Her most glaring slip went hand in hand with her rebuke of rumors she'd tacitly supported white supremacists. In response to a 2017 article about her popularity among the alt-right, legal representatives of the singer slammed the piece and offered a letter as "yet another unequivocal denouncement by Ms. Swift of white supremacy and the alt-right."
The letter, however, caught the attention of the ACLU, whose lawyers came to article author Meghan Herning's aid and accused Swift's team of trying to silence her, casting an oppressive pall over the exchange. It all felt like her ill-timed condemnation of the media last year: slightly askew. Swift wasn't denouncing Nazis as much as she was defending herself.
Swift's latest gesture is more pointed. She endorsed Senate hopeful Bredesen and longtime House member Cooper unprompted. She chose not to weigh in on Brett Kavanaugh's Supreme Court nomination or President Donald Trump's statements surrounding it. Instead, she weighed in on a state election and encouraged her young fans ― some of whom aren't eligible to vote but very well might be in 2020 ― to head to the polls.
For at least 1.6 million people, the message earned a solid "like." For others, it at least occasioned an "I told you so" text to detractors who'd jokingly misnamed her album "Republican." 
But let's not forget who we're talking about here. This is Taylor Swift, pop music's savviest survivor, who's outmaneuvered many of her competitors with a keen understanding of PR and image-making. Her reputation, save for a few Kim Kardashian-sized holes, remains mostly unscathed by controversy because of it.
Ahead of her statement this week, she ended her tour ― which made stops in plenty of red states across the country ― meaning she no longer has an album to promote. Her longtime nemesis Kanye West also conveniently went off the deep end into Trump territory, attracting yet another wave of backlash. For Swift, appearing to be civically engaged without donning a "Make America great again" hat was suddenly good business.
What will truly be the test of this new chapter in Swift's celebrity is how and if she continues to engage with these issues when they are not commercially viable.
REAL LIFE. REAL NEWS. REAL VOICES.
Help us tell more of the stories that matter from voices that too often remain unheard.