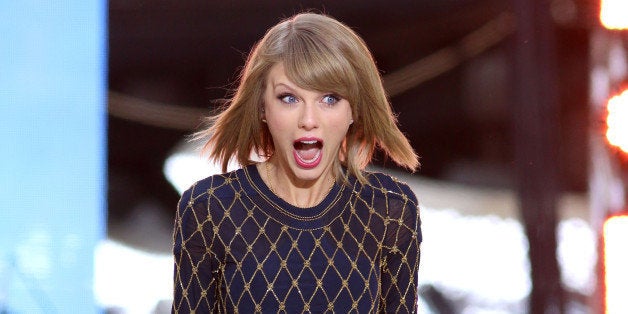 We know the dot-coms and the dot-nets of the World Wide Web, but starting on June 1, anyone will be able to purchase domains ending in .sucks, .adult and even .porn, to name just some of the 547 options.
But not everyone, like Taylor Swift, for instance, wants his or her name or brand attached to a domain with a porn-related suffix.
The Internet Corporation for Assigned Names and Numbers, the nonprofit group behind this expansion of generic top-level domains, or gTLDs, is allowing public figures and companies to get ahead of the game and buy out any domains before the rest of us can.
CNN spoke with Stuart Lawley, CEO of ICM Registry, which manages the .porn and .adult domains. Lawley said Swift's team has already purchased TaylorSwift.porn and TaylorSwift.adult (smart move). The Huffington Post has reached out to Swift's reps for confirmation of the domain purchases.
Microsoft has also bought Office.porn and Office.adult, according to Lawley.
But another company, Vox Populi Registry, operates the .sucks domains, AdWeek reported. Some of those domains will cost up to $2,500 to buy out. Get ready for the Internet to explode when trolls try to tarnish the names of your favorite celebrities and sports teams with a .sucks website.
Let's just hope Swift gets on that suffix too, because we know the haters gonna hate, hate, hate. But as she would say:
Popular in the Community