The blank space in your music library has officially been filled.
Queen of snakes and photo collages Taylor Swift dropped her new single, "Look What You Made Me Do," on Thursday night. Swift's newest anthem hits back at those who have wronged her, telling fans she "got smarter" and "harder."
"I got a list of names, and yours is in red, underlined," Swift sings on the chorus. "I check it once, then I check it twice. Oh, look what you made me do."
The singer announced her sixth studio album, "Reputation," on Wednesday, which is set to be released Nov. 10. She also revealed the cover art featuring Swift staring into the camera with half of her face covered by mock news headlines with her name.
And it's clear the pop star won't be playing nice.
"Oh, I'm sorry, the old Taylor can't come to the phone right now," Swift says. "Why? Oh, because she's dead."
Earlier in the week, Swift deleted all content of her Instagram and Twitter accounts, leaving her social media profiles blank. Her official website also went dark — though expert sleuthing from Swifties uncovered some details of the new release.
Days later, the 27-year-old teased new music with three videos of a slithering snake, which many interpreted as a reference to the emojis that filled up her mentions after a series of public feuds with her ex-boyfriend Calvin Harris and Kim Kardashian.
Much like everything Swift does, the new single ignited conversation on social media, with fans and haters chiming in on her new sound.
Listen to "Look What You Made Me Do" below.
Before You Go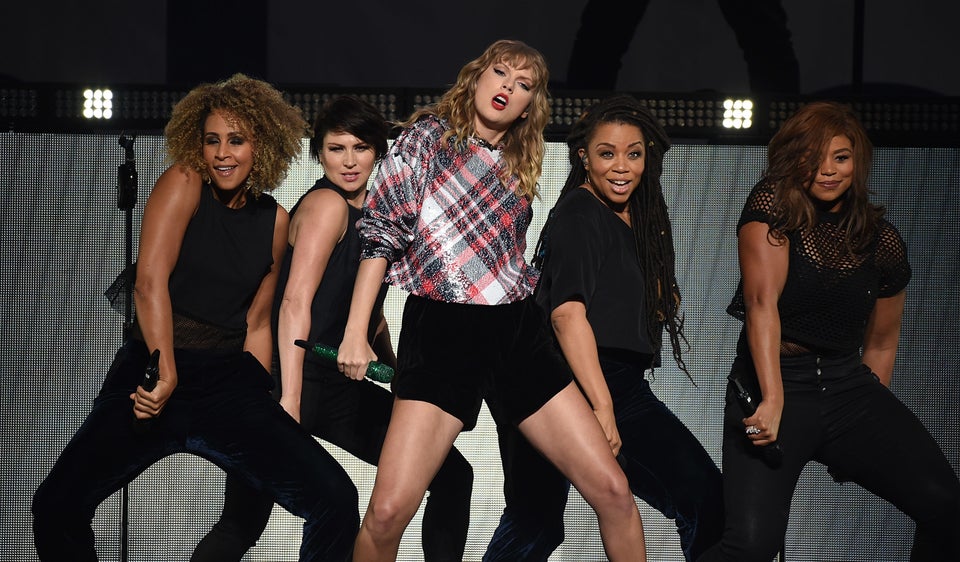 Taylor Swift
Popular in the Community