But unlike Regina George's crew, Swift's gaggle of girlfriends is far too chic for pink. The ladies stepped out in all-black ensembles for a private Kings of Leon show in New York City.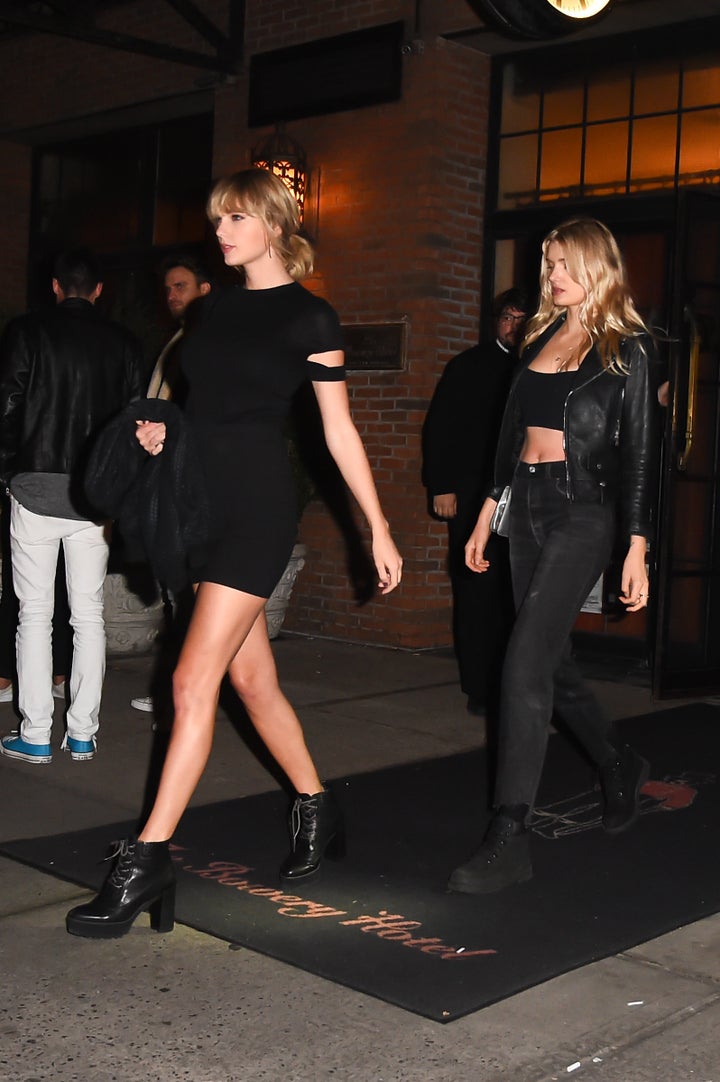 The only squad member to miss the all-black outfit memo was Victoria's Secret model Martha Hunt. Hunt arrived at the concert in a denim jumpsuit and black coat. Whoever was supposed to call Martha in the phone tree really dropped the ball. Poor Martha.
Check out photos of Swift's chic-to-death squad below.