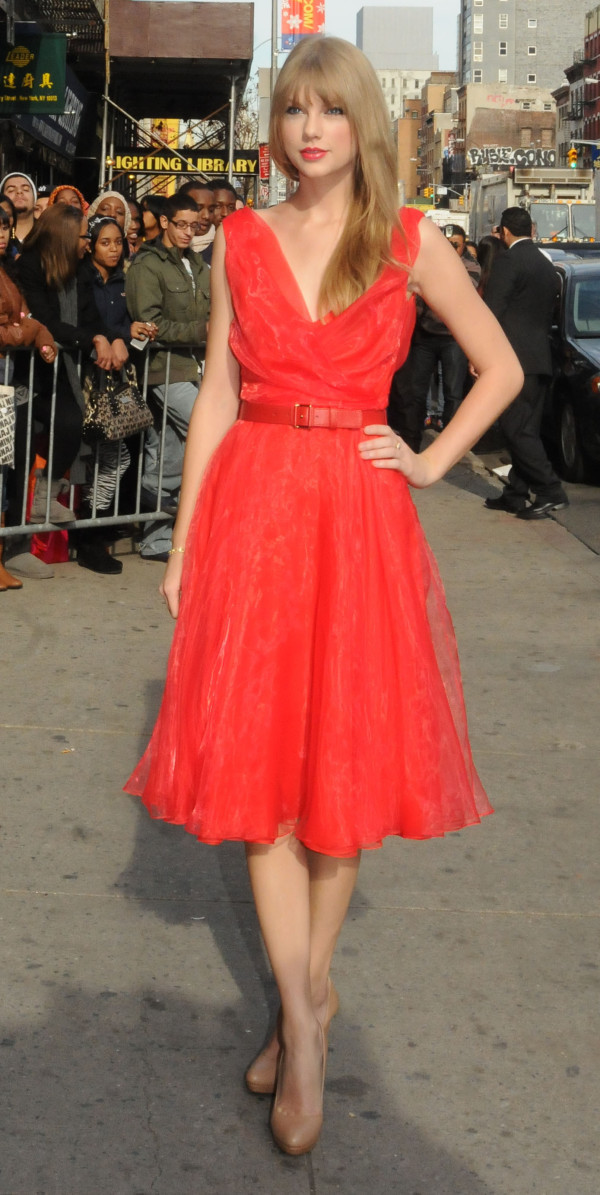 When I saw Taylor Swift at Billboard and Crest 3D White's "Women in Music" event this afternoon, I couldn't believe her chic hair. The 22-year-old songstress, who normally has long, curly hair, was spotting with brand new bangs and a stick straight style. Here's what she thinks of her new look:
How did you decide to cut your hair?
I was on a photoshoot and they wanted to do, like, clip-in bangs and straighten my hair. I just said, 'Why don't you just cut them?' They did.
Is it hard to have bangs with curly hair?
It's actually not. I think I can figure out a way to incorporate them, I was playing around with it in my hotel room and I think that it might work both ways, but we'll see. It's just fun to play around with your hair and change it up. I never change it up, so this is nice.
What inspired your transformation?
I wanted to change my look a little bit and I've loved the way that bangs look on other people. I always seem to want to straighten my hair in the winter. And I think I just decided to go a step further this time.
How does your style routine generally change in the winter?
I usually wear more jeans. Spring and summer, I'm usually all dresses and skirts, so winter is like jeans, leggings, tights, dresses, dark colors and straight hair.
Are there any pieces in particular you've invested in for winter?
I've gotten a lot of Rugby and Ralph Lauren stuff because I think it looks very winter-y and Christmas-y, so that's been stuff I really liked getting.
What's your go-to New Year's Eve outfit, hair and makeup?
It would probably be some sort of sparkly dress and straight hair and maybe a bold smoky eye and a nude lip.