A Denver judge has thrown out David Mueller's lawsuit against Taylor Swift.
U.S. District Judge William J. Martinez said the former KYGO radio DJ can't prove the pop star got him fired.
Mueller said that Swift and her team "pressured station management to oust him from his $150,000-per-year job."
The judge said that "Taylor Swift did not act improperly." Martinez did say there's evidence to support a damages claim over the KYGO contract but not for future earnings. The verdict means Mueller could sue only for up to $300,000, the amount remaining on his contract.
Swift's attorney Douglas Baldridge argued in court Friday that Mueller's grievance "is with KYGO, not with my client."
"KYGO did him wrong, and he didn't sue KYGO," Baldridge added.
The judge will allow Mueller's claim to continue against Swift's mother, Andrea, and her radio liaison, Frank Bell, both of whom reported Swift's groping accusation to station management, BuzzFeed reported.
Martinez's decision Friday does not affect Swift's assault case against Mueller. She is suing for $1 and wants her case to serve "as an example to other women who may resist publicly reliving similar outrageous and humiliating acts."
Mueller's legal team rested its case Friday after hearing testimony from Swift's former bodyguard Greg Dent, according to NBC News.
Dent testified that he saw Mueller reach under Swift's skirt just before a photographer snapped their picture during the now-infamous meet-and-greet.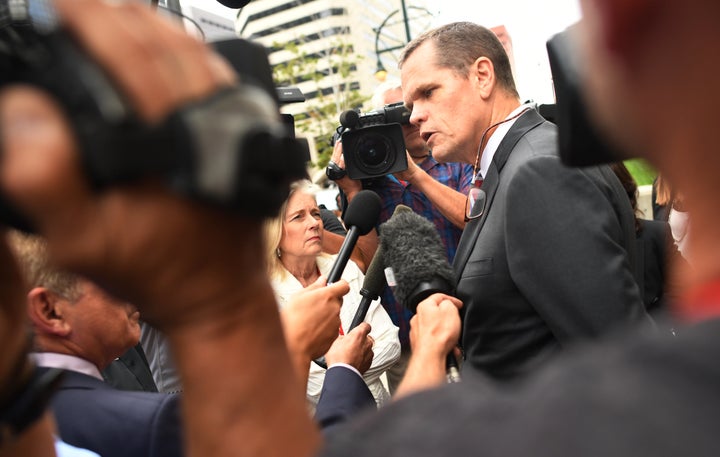 Dent said he did not intervene because he did not get any cues from Swift.
Shannon Melcher, Mueller's former girlfriend, who was also in the photo with Swift, testified that Swift moved into her just before the photo was snapped, according to The Denver Post. "I wasn't paying attention directly to what he was doing to get into the photo. It happened very quickly, to be honest. I was aware that he was trying to get into the frame." She added that she didn't see any groping because "I was facing forward. I don't have eyes at the back of my head."
On Monday, both parties will have 60 minutes for closing statements as well as an opening statement and rebuttal. After that, the jury will deliberate the claims against Andrea Swift and Frank Bell.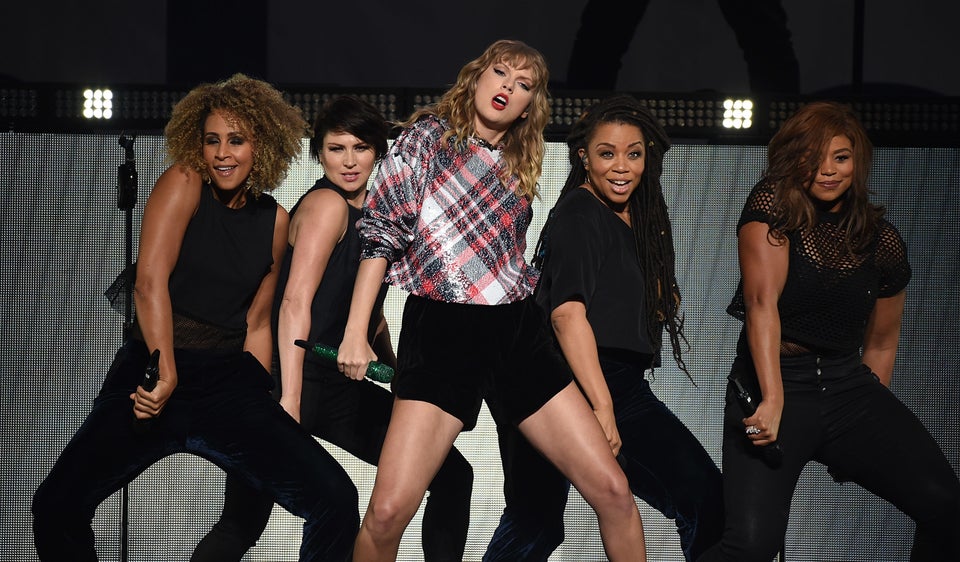 Taylor Swift
Popular in the Community