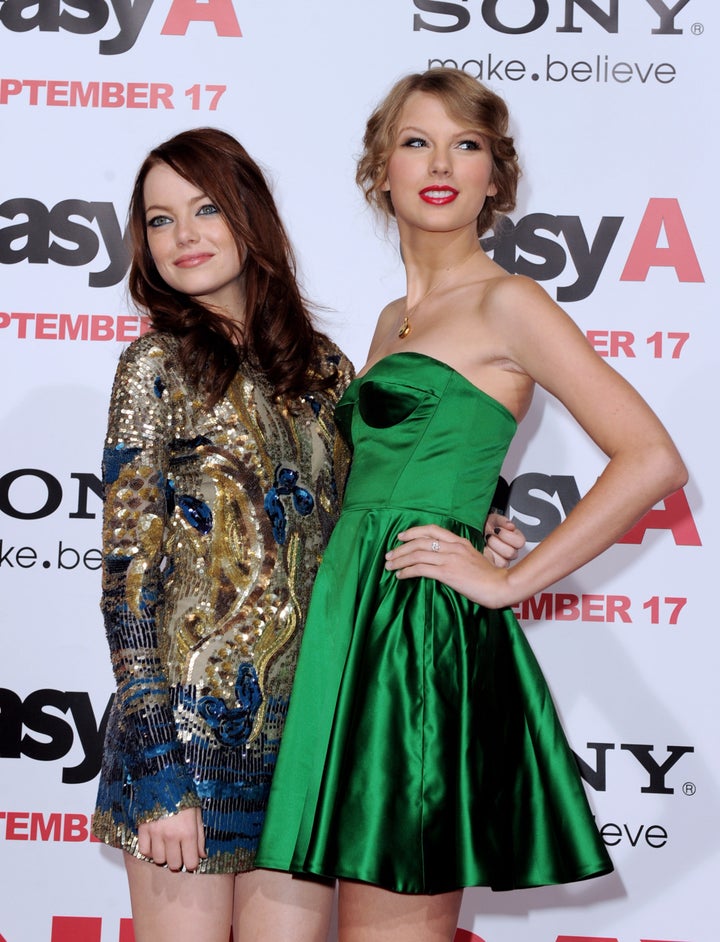 Mean girls? Please, celebrity rivalries are so 2005.
Hollywood's new batch of young stars are nothing but nice, and get this -- they aren't even frenemies, they are real friends.
"My friends are amazing and I'm so thankful to have them, [but] the ones that are like sisters to me are Selena Gomez and Emma Stone . . . They can predict my thoughts; I've known them for so long it's really cool to have friends that are that close."
Swift has spoken about her friendship with Gomez before. She told OK Magazine, about the time the two tried to blend in when they visited Swift's younger brother at the University of Notre Dame and attended a football game.
"We went and we got all this Notre Dame gear so we're like wearing the Notre Dame jacket and the Notre Dame visor and we learned that's not how you fit in at college evidently. As we were walking around masses of people ended up following us," she said. "And yes they had to call security but it's all we have that's close to a normal college experience."
And it's not just Swift who has kind things to say, all three seem to love talking about each other.
"One of my favorite stories with Taylor Swift was when I was going through a very hard breakup. She came to my house at 10:30 at night and knocked on my door. I opened it, and she had two big bags of junk food, cookies, Snickers and soda," she explained. "She put it on the table, put her laptop on, we made a video, and she told me that now we could look forward to breakups, since we know the other one will get us junk food."
But how did Stone and Swift become such good friends?
"We met at the Young Hollywood Awards for Hollywood Life magazine," Stone explained. "We met there three years ago, and then I listened to some of her music, and I wrote her an e-mail saying I liked her music, I swear. And then we started talking and hanging out," Stone told MTV.
And while it's not clear if Gomez and Stone hangout when Swift is not around, Gomez recently told The Charlotte Observer that Emma Stone was one of the women she looked up to in Hollywood because she feels Stone is doing, "really great, fun roles, but also roles that display her talent."
Related
Popular in the Community