DENVER ― Taylor Swift testified in detail on Thursday in Denver about a 2013 incident in which she said former disc jockey David Mueller "grabbed my ass underneath my skirt" during a meet-and-greet with fans.
The Grammy-winning singer called the act "devious and sneaky," since the singer and DJ were against a wall while taking photographs. The incident was something she has "never dealt with before."
Swift, wearing a black blouse with floral print, appeared calm when questioned by Mueller's lawyer, Gabriel McFarland, who attempted to pick apart the details of that night.
At one point, McFarland presented the now-infamous photo of his client allegedly grabbing Swift's rear and asked why the front of her dress wasn't disturbed if Mueller were indeed grabbing her bare cheek.
"Because my ass is located in the back of my body," she shot back.
Swift also took a moment to address claims that Mueller was running into the frame at the moment the photo was taken, thus explaining his odd hand position in the photo.
"I want to be very clear — there's been a lot of talk about diving and jostling and sliding into the frame," she said. "I have experienced every degree of an awkward first encounter ... you think it's a high-five and they think it's a handshake, and they say, 'Oh, sorry' and you say, 'Oh, it's fine.'"
"We were in position to take a photo," she continued. "It's very simple: You just stand there, and you take a photo. This wasn't an action shot."
Swift maintained Mueller seemed inebriated during the meet-and-greet, saying he "showed the signs of someone who had had a few cocktails."
After the photo was taken, the singer said she told her photographer what had happened, and that the photographer revealed he had taken a photo at the exact moment in which the interaction occurred. The photo has become a central piece of evidence in the trial, and one which the judge hoped to keep out of the public eye, saying that it would "significantly complicate jury selection." The gossip news site TMZ posted it regardless late last year.
When Mueller's attorney suggested Swift could have taken a break from the meet-and-greet if she had been so traumatized, Swift reportedly shot back, "And your client could have taken a normal photo with me," adding that she didn't want to ruin her fans' experience.
McFarland repeatedly questioned Swift for her reactions to his client's circumstances, asking if she cared about Mueller's misfortunes.
"I don't have any feelings about a person I don't know," she said. "I think what he did was despicable and horrible and terrifying."
"Yet here we are, years later," Swift added. "And he and you are suing me and I'm being blamed for the unfortunate events of his life that are a product of his decisions, not mine."
"I'm being blamed for the unfortunate events of his life that are a product of his decisions, not mine."
Swift further explained that while she personally has no sentiment toward Mueller, he described her as "cold" in his earlier testimony.
"Which is a new one for me," she said, testily, "but I have an uncanny ability to elicit new criticism."
Through it all, Swift remained confident that she knew "exactly who did this" and that the events were "not alleged. This is a fact."
"You can ask me a million questions about [the incident] and I'm never going to say something different," Swift reiterated to McFarland. "I never have said anything different."
Swift's team has said that Mueller, now 55, groped Swift's bare backside during the event, which took place at the Pepsi Center on June 2, 2013. Colorado country music station KYGO-FM quickly investigated the incident and fired Mueller two days later, according to court documents. Swift was 23 at the time.
Mueller denied the accusations and said Swift's team pressured his employer to fire him. In 2015, he sued in hopes of collecting $3 million in damages. (Mueller had earned approximately $150,000 a year at his job before he was fired.)
As a result of the lawsuit, Swift countersued, claiming assault and battery. "It was not an accident, it was completely intentional, and I have never been so sure of anything in my life," she reportedly said during a prior deposition.
On Wednesday, Swift's mother, Andrea Swift, testified that the incident "absolutely shattered our trust" and caused them to scale back meet-and-greets.
The Grammy-winning artist plans to donate any money she obtains to "charitable organizations dedicated to protecting women from similar acts of sexual assault and personal disregard."
CORRECTION: This article has been updated to amend a reference to the plaintiff's lawyer, who was misidentified as a "prosecutor," which is not a role involved in civil cases.
Before You Go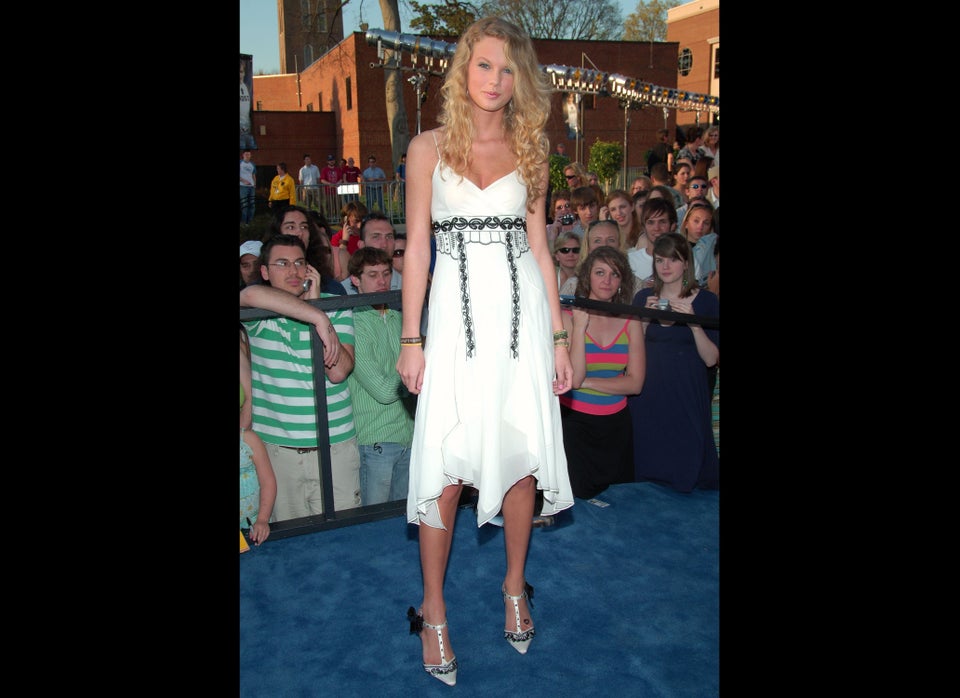 [DO NOT USE] Taylor Swift Style Evolution
Popular in the Community