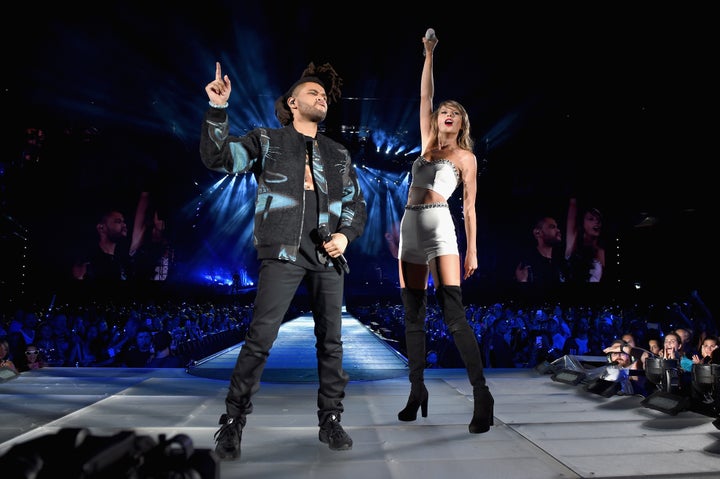 Abel Tesfaye, better known as The Weeknd, has one of the most unique hairstyles in the industry. It's also responsible for one of the strangest Taylor Swift encounters we've ever heard of.
Both artists were at a Grammys after-party celebrating Sam Smith's multitude of awards. The scene was an $80 million mansion in Bel Air. Katy Perry and Ed Sheeran were also there, and the Disclosure duo were DJ'ing.
"Everyone was hammered," The Weeknd told the magazine. "Sam had just won, like, every Grammy, so he was having the time of his life. Max Martin actually left because everyone was so drunk. Unfortunately, that was the one month I decided to stop drinking. Everybody was having a great time, all these cool things were happening, and I was shaking, like -- 'Fuck, I really want a drink.'"
And then he (the only sober person in the room) met the entity that is Taylor Swift.
"She actually schooled me on my own shit," he recalled. "She was like, 'I've been listening to 'The Morning' [from 'House of Balloons'] for years -- it's one of my favorite songs ever!' I mean, she might have just Googled it. But she seemed genuine."
Awww, how sweet of her! That all seems well and good. But there's more -- and if you've ever wondered what Taylor Swift would be like drunk at a party, this anecdote is probably a good indication:
"The whole time she was talking, she was kind of, like, petting my hair? I think she was just drawn to it -- she must have been a little gone off a few drinks," he said. "And of course I'm not going to be like, 'Hey, can you stop?' I mean, it felt good! But when she started petting my hair, that's when I was like, 'I definitely need a drink.'"
We'd probably head straight for the bar, too.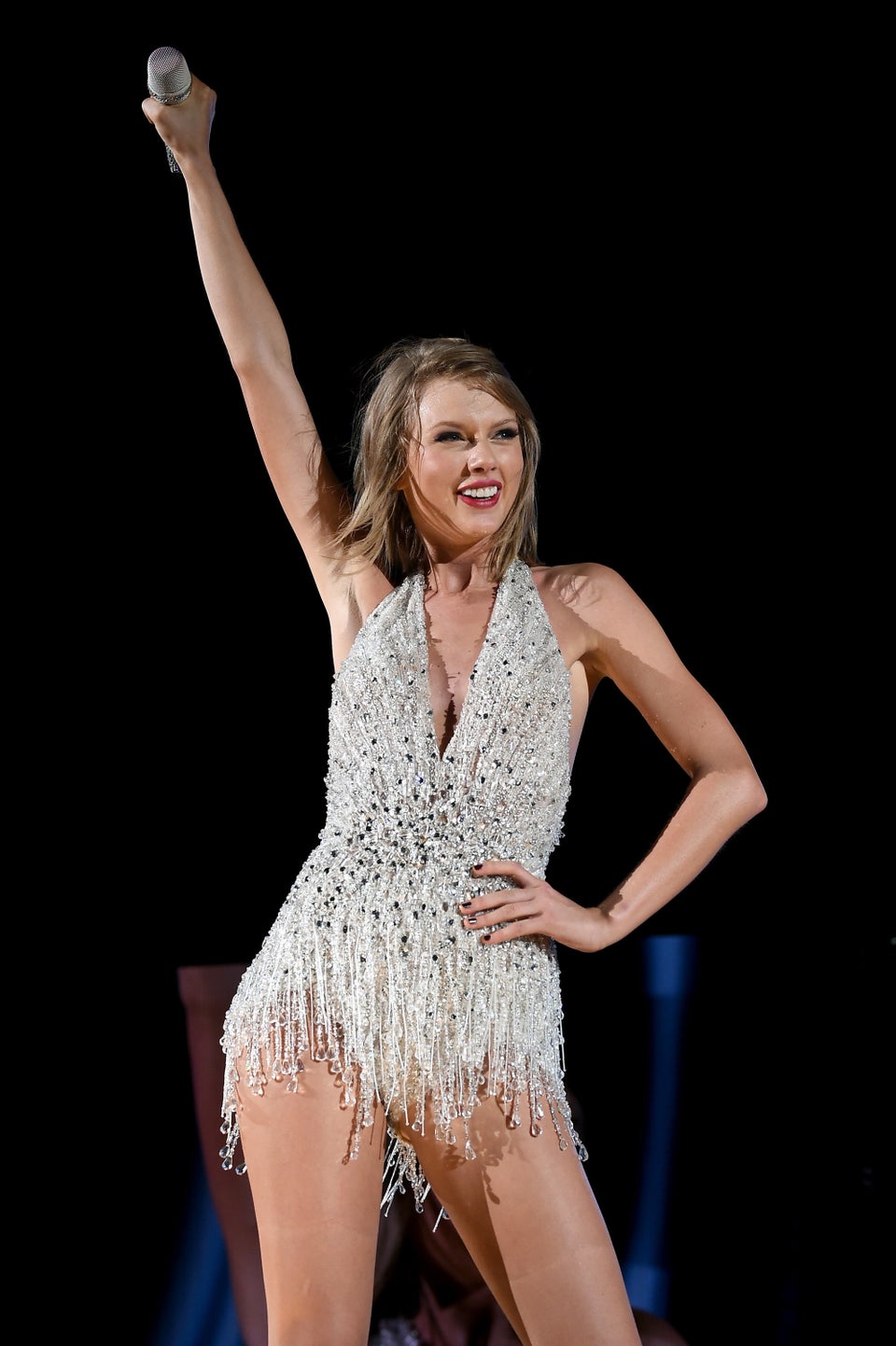 Taylor Swift's '1989' Tour
Popular in the Community