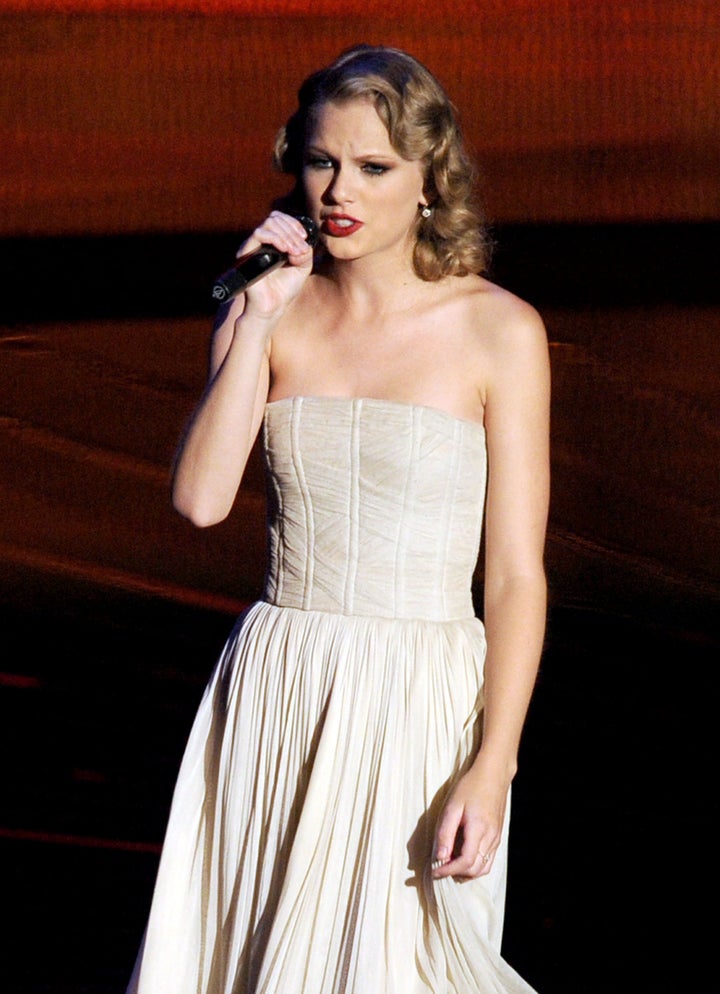 AP Text/scroll down for video:
Taylor Swift has absolved Kanye West of last year's onstage sin with one somber song.
The 20-year-old delivered a poignant and powerful ode about West at Sunday night's MTV Video Music Awards in Los Angeles that instead of criticizing him, sympathized with his difficult time in the spotlight and West's own admissions that his ego has often gotten in his own way.
"Thirty-two and still growing up now; who you are is not what you did," she sang softly, adding: "You're still an innocent."
Swift's dramatic performance delivered on the hype promised from a sequel to last year's incident when West marred Swift's acceptance speech for best female video by jumping onstage and insisting the award should have gone to Beyonce. In the aftermath, West endured intense backlash, despite an apology, as well as a serious dent in his career that has yet to be ironed out.
Last week on Twitter, West poured out his heart, again apologizing to Swift and saying how much he had suffered since the incident, and adding that he had grown.
While Swift is known for skewering those who have done her wrong, for West, she offered an olive branch with her song, written earlier this year: "Everyone of us has messed up too... I hope you remember today is never too late to be brand new."
WATCH:
Popular in the Community