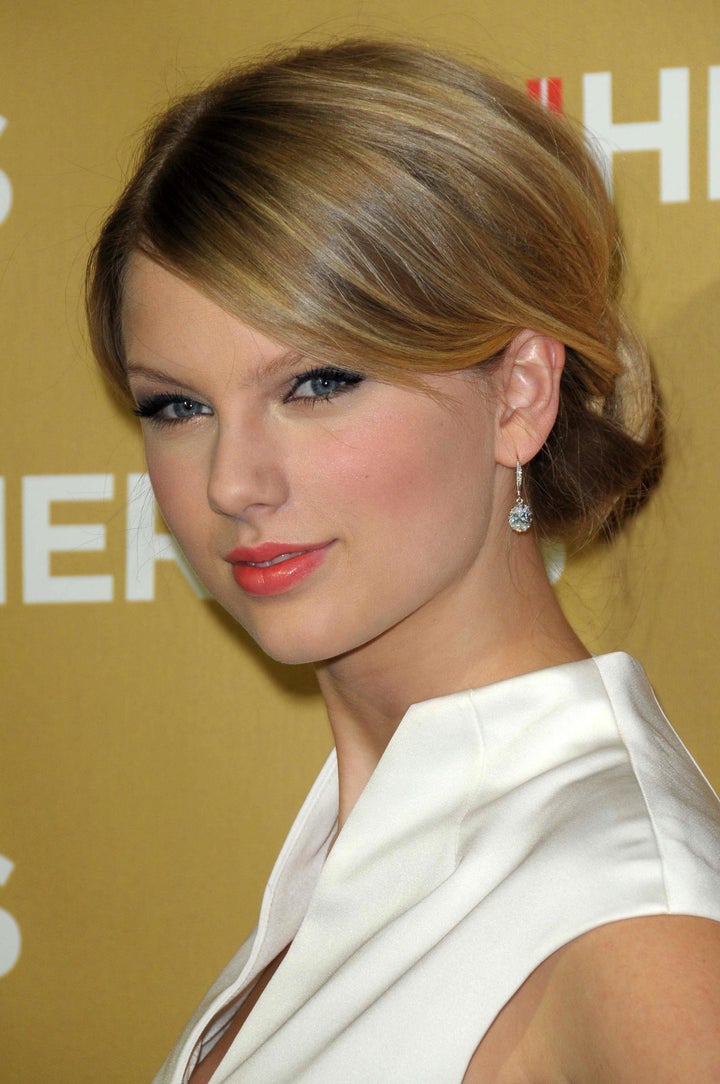 Tori Amos has long been my favorite musician (singer/songwriter, composer, flame-haired goddess). Recently I have, like much of the world, become obsessed with Taylor Swift. What do Amos and Swift have in common, other than Swift's 2014 Grammys piano head-banging performance, a clear homage to Amos and her unmistakable style (I doubt Swift would be offended -- she has been known to cover Amos in concert, like me, she's clearly a fan)? They both wrote their best albums when they decided to ditch the boys to light their own fires. What unites them, is what also inspires me and many others.

The albums I am referring to are Amos's 1996 "Boys for Pele" and Swift's "1989." Beginning with the former, "Boys for Pele" is a sonic novel that sees Amos riding horses from childhood fairytales in order to find the dark prince within. Translation, instead of staying in a spiral of being attracted to talented guys who can't give her what she really wants, she seeks to stop looking to men for inspiration and instead, inspire herself. In the climax of the album, the hit "Caught a Lite Sneeze" (my personal favorite), Amos ditches her talented exes like Trent Reznor and instead vows to "make her own Pretty Hate Machine" (the title of a smash Nine Inch Nails album). "Boys for Pele" is indeed her very own "Pretty Hate Machine." Amos ends her sonic novel in an Abbey where she escapes the boys to follow her own creative path. One might say, she is "clean" (that would be Taylor, nearly two decades later). As one of the most prolific artists of our time, Amos has an enormous catalogue, releasing studio albums about every two years for the last 22 years, as well as many special collections and live albums. But it is "Boys for Pele" that remains a source feminist empowerment for devoted fans. It's not just the message of the album, but it's damn good art. I think the two go hand-in-hand.
Enter Swift with her mega-hit album "1989" which is busting all kinds of sales and awards records. Is there anyone on the planet who has not been singing along to songs like "Blank Space" and "Style"? While Swift has not described this album as a sonic novel, I would. There is a clear narrative, made all the clearer by a read of the secret messages in the liner notes of each song, which when strung together present the storyline of the album. I believe that "1989" is Swift's version of "Boys for Pele"-- more commercial, more pop, but with a strikingly similar narrative. And while Swift, known to be a class-act, won't reveal the ex-boyfriend the album laments, it's no secret that it's Harry Styles (hmmm... Amos and Swift both said goodbye to a famous male singer of their generation and said hello to the best art of their careers). For anyone who does not think "1989" is all about building your own identity instead of attaching yourself to some guy in order to have an identity, the secret message in the liner notes for "Clean" the album-closer says it all (as does the song itself). The secret message reads: "She lost him but she found herself and somehow that was everything." I think Amos would tip her hat.
The strength in these feminist empowerment projects is clear to fans who use them to navigate their own lives, but I want to highlight the message for other artists: use creativity to carve your identity and empower others. My own experience as an author has taught me this lesson.
I'm an independent sociologist and I have published 18 books (and no, none of them are self-published although I remain open to that). I had published about a dozen nonfiction books before I wrote my first novel, Low-Fat Love (the original released in 2011 with an expanded anniversary edition just released this year). Low-Fat Love was loosely based on interviews I collected with women for nearly a decade about their relationships, body image and self-esteem. I heard over and over again about how women settled in love and life because they didn't think they deserved better. They settled for love L.I.T.E. (yes, the novel title pays tribute to Amos). To be honest, the book was also inspired by my own life, including a devastating break-up that left me, metaphorically, gasping for oxygen. Creativity was that oxygen. I wanted to take what I had learned to help other women reflect on their relationships, and most importantly, the relationship they have with themselves.
Writing the novel, which I did secretly, was not easy. I was an emotional wreck, excavating deep and dark pieces of myself and others. It was painful and freeing. Amos has said that she can hardly listen to "Boys for Pele" now because it is so raw. I get that. (For those interested, my daughter and I had back stage passes at a 2011 Amos concert and I was able to give her a copy of my book and thank her for the inspiration -- when I saw her at a private event in 2014 she told me she read it).
I was truly blow-away by the audience response to Low-Fat Love, the title of which became a term that others started using. Everywhere I went women stopped me in hallways, at book talks and even in public restrooms to tell me their relationship stories. I received countless emails and notes. The novel struck a chord in a way I couldn't have imagined, I think because it was brutally honest and hopeful. I had published many books before, including a best-seller, so I was truly stunned by the emotional nature of readers' reactions.
What I took from my experience and watching the media fire storm surrounding Swift's "tour de force" is that in a commercial culture that is often unkind to women, we crave art that allows a way out of toxic relationships, and a way into ourselves. Our process of self-discovery may be painful, but we can use it to build better lives and make more impactful art. We can also inspire each other. I wrote Low-Fat Love with "Boys for Pele" on repeat and I am now working on a follow-up with "1989" on repeat.
Calling all HuffPost superfans!
Sign up for membership to become a founding member and help shape HuffPost's next chapter