The queen of crop tops is Vogue's May 2016 cover star, but you might not be able to tell it's Swift at first glance. Sporting even more bleached, beachy blonde hair than usual, she looks more like supermodel bestie Karlie Kloss than herself in a slinky Yves Saint Laurent dress.
The mag takes readers back to Swift's Pennsylvania hometown for best friend Brittany Maack LaManna's wedding. We learn what cocktail Swift likes to drink (an old fashioned), what talents she'd like to have but doesn't (changing tires and CPR, to name a few) and where she goes to get away from the ever-present paparazzi (Colorado).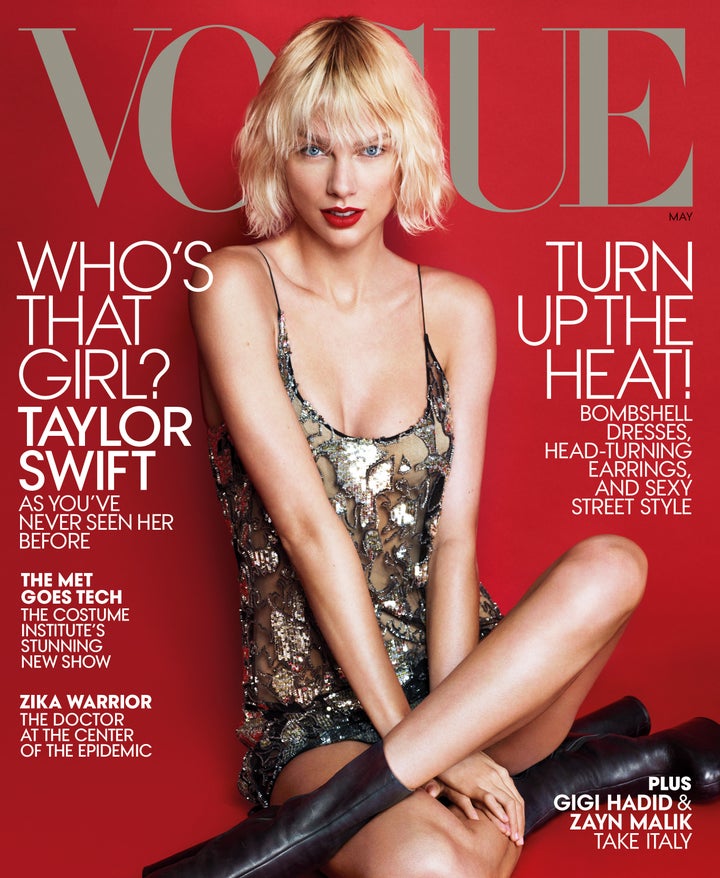 Vogue's choice to put Swift on the May cover won't surprise fashion followers. After all, she's co-chairing the 2016 Met Gala with Vogue's HBIC Anna Wintour on May 2. When asked whether she'd ever start her own clothing line, however, Swift imagines something a bit less glamorous.
"I would want it to be something that was relatable and accessible and everyday. I don't see it being couture. I would want it to be reflective of my style. And a lot of things I wear are not highly expensive," she said.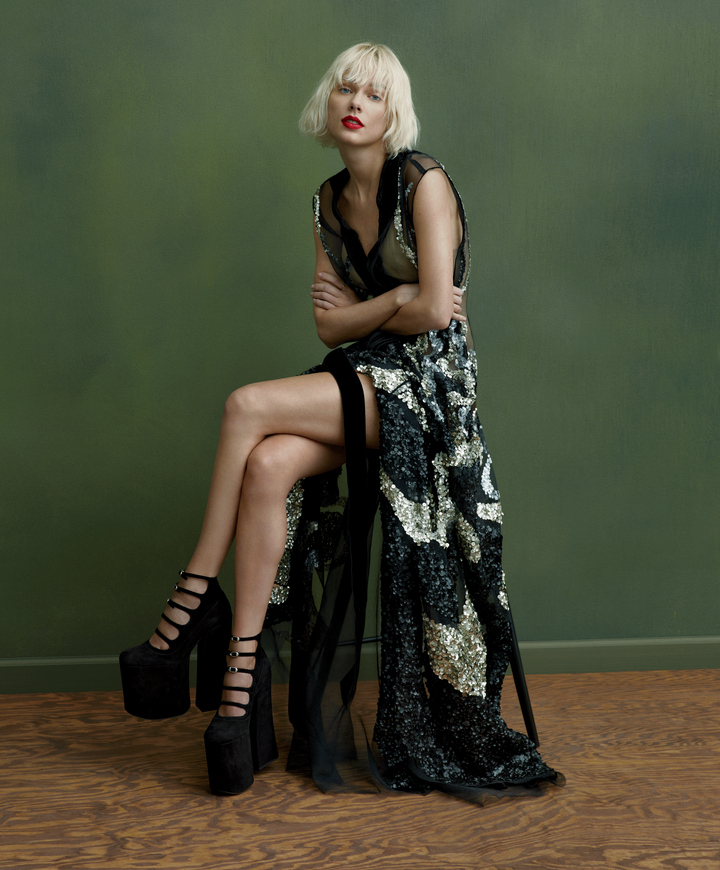 Vogue must have forgotten Swift's previous foray into the fashion industry: She sold a line of lyrics-emblazoned garb online in China last year.
Head to Vogue to read the entire story, and be sure to pick up a copy when it hits newsstands on April 26.