Strangely enough, her opposite is sitting just two seats down [at the Rodarte S/S '12 show]: Rooney Mara, still in Lisbeth Salander mode, wearing all black and looking pale-to-green spooky. An editor sitting nearby jokes that the two could be the good witch and the wicked witch from The Wizard of Oz.
Which isn't to say that Swift doesn't have serious fashion credentials. For the Vogue story, she hangs with Alexander Wang, whose collection she describes as "very race car-driver slash Tron slash ski slope slash parka-without-being-a-parka"; bonds Prabal Gurung and Joseph Altuzarra; and expresses her desire to bake cookies with Karlie Kloss (Vogue, please make this happen!)
But she hasn't gone all pretentious on us yet. Swift is still very much the lovestruck good girl, the bubbly blonde who leaves everyone around her grinning. She even had us smiling with this refreshingly honest line:
"I think I am smart unless I am really, really in love, and then I am ridiculously stupid."
Sneak a peek at some of the gorgeous photos below, shot by Mario Testino. In our opinion, Swift has never looked better. Then click over to Vogue.com to see more photos and read the rest of Swift's March profile.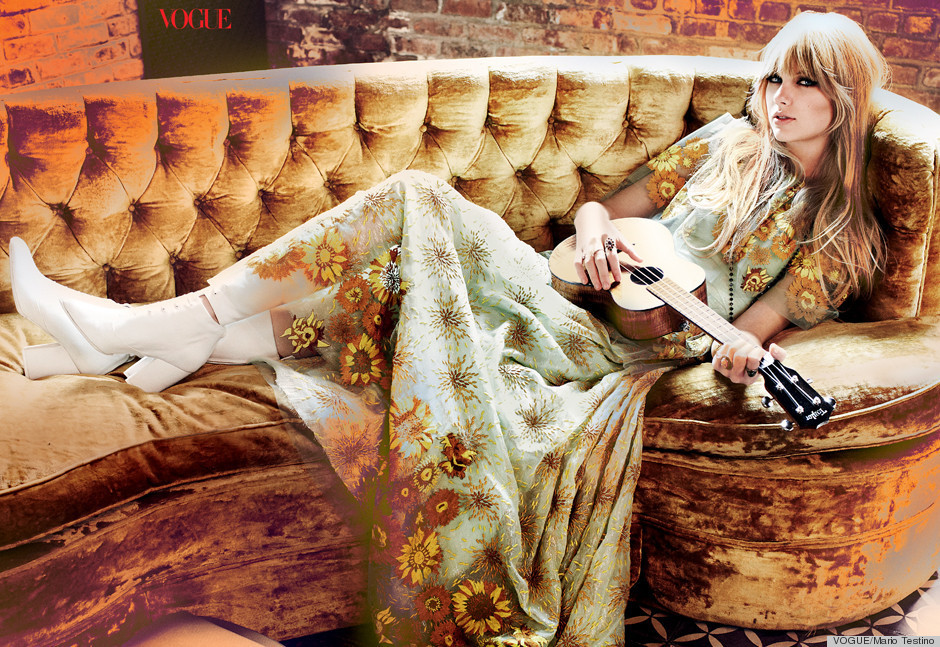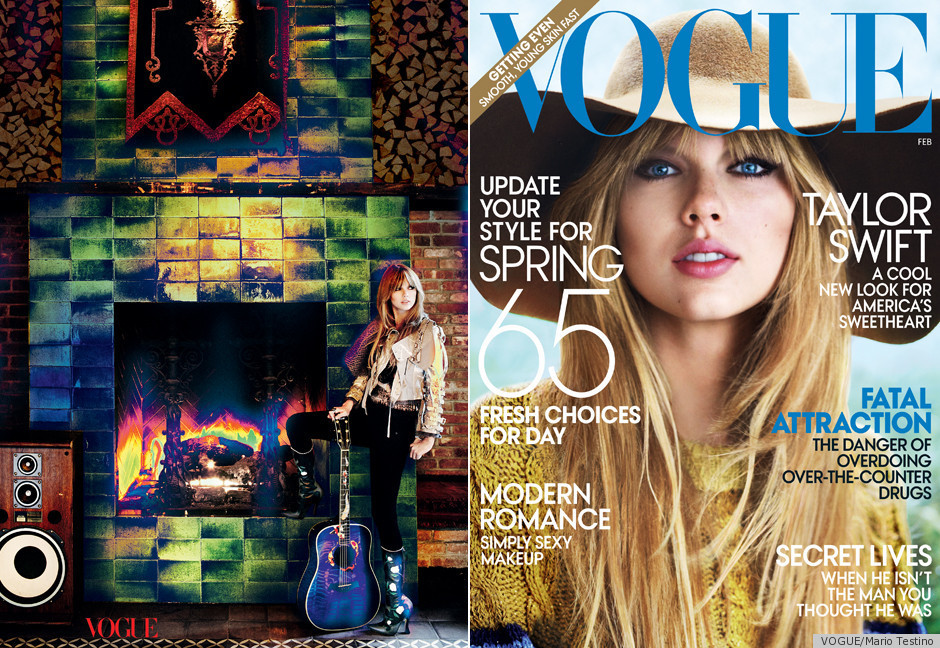 Related