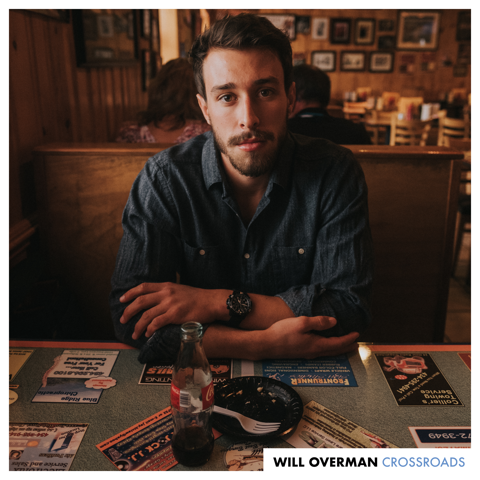 Music artists are faced with a current conundrum that is worthy of a song.
For example, many musicians are giving away new tunes on Amazon Prime, Apple Music, SoundCloud and Spotify, just to name a few online streaming services, in order to try to build a following in the hopes that the masses will then seek out live shows or buy their merchandise.
While this practice has proven controversial — think Taylor Swift's now-famous battle with Apple — it is becoming much more commonplace for high-profile artists as well as acts still struggling to break through the noise. Even for Swift, who surprised the industry by finally allowing her catalog of work to be streamed in June 2017. 
For some artists, giving music away has certainly paid off. Take Ed Sheeran, for example, who earned the top spot as the most-streamed artist of 2017 on Spotify. Sheeran, who scored a place on FORBES Celebrity 100 with $33.5 million in 12-month earnings, also saw his latest album, "Divide," score 56.7 million plays in the album's first full day of release in March 2017, setting a Spotify record for most plays in a single day, according to Forbes.
Swift, however, still held off (a week) on giving away her newest album, "Reputation," released in November. It was not immediately available from any streaming service except via a promotion from iHeartRadio until a week after it debuted.
There are still a lot of musicians who are choosing the more traditional model of asking fans to pay for new music. How musicians are releasing that music in the current industry climate varies, however.
For example, members of New York City-based Americana/alt-country rockers Yarn plan to release "virtual 45s," comprised of three new songs, each month during 2018. Fans can purchase two songs, like one would find on an old-fashioned vinyl 45, and in addition will receive a bonus track.
"The bonus tracks will not be able to be heard anywhere else," explains Yarn frontman Blake Christiana in a Facebook post on the band's page. "Along with the download of the 45, which includes two brand-new original songs, we will include a unique alternate version of one of those tracks, that will only ever be available by purchasing that 45, the alternate version track will never be on a record, it will never be on iTunes and it will NEVER be on Spotify.
"Remember what 45s were? They're smaller vinyl records that spin faster, at 45 rpm, they had a Side A and a Side B, one song on each side, and that's how it was done, and that's how we're going to do it again, only entirely through our website, digital only (no actual vinyl 45.)"
And while Christiana confirmed in a phone interview the band hasn't determined a price for the virtual 45s just yet, he is adamant in his quest to find the right formula to sell the band's music rather than giving it away.
For other artists, their strategy depends on the demographic of their fan base. Will Overman, an Americana/alt-country rocker who hails from Virginia, is releasing a solo digital EP on Thursday, Dec. 7, that consists of five songs for $4.99 on iTunes pre-order.
Overman made the decision to release "Crossroads," which you can read more about here, on a Thursday rather than the more traditional release day of Friday (or in the old days Tuesday) based on the fact that is the day he consistently sees the highest traffic on his social media platforms from fans (and hopefully future EP purchasers). (Did I mention he was a sociology major at the University of Virginia, from which he recently graduated?)
Overman has released several EPs as well as a full-length album, the self-titled "Will Overman Band," which received a number of positive reviews in national publications and led to invites to perform at a number of prominent music festivals.
The question is, did he make any money on it?  
"Making an album is an investment," Overman explains. "But when you're a small-time, self-managed artist without coffers as deep as a record label, the return on your investment isn't as tangible as the old model may have yielded. I made money on my last LP, but I certainly didn't make back all that I spent. Having a full LP did, however, pay dividends in the form of more fans, more touring opportunities and higher profile shows. In my opinion, at this stage in my career, it is 100 percent about the exposure."
In the meantime, because half the songs can mean spending thousands of dollars less on a shorter EP than a full-length album, artists like Overman feel that an EP makes the most sense.
For the uninitiated, an EP, short for extended play, is a compilation of songs — usually four to six — that falls somewhere in between a single and a full-length album. In general, EPs consist of original tracks that have never been released before by an artist.
"Financially, an EP is practical because being roughly half the size of an LP, it costs about half as much," Overman continues. "But what really makes an EP appealing is how people are listening to music these days. I'm a romantic, there are few things I appreciate more than listening to an album from top to bottom that has a wonderfully, purposely laid out narrative, but I don't think the majority of people these days are listening to albums like I am.
"We're an instant culture, and a single or an EP is more easily digestible than an LP. But don't get me wrong, I'll happily listen to Bruce Springsteen's 20-track "The River" any day. The LP isn't dead, it's just a new, wonky time in the music world and I'm excited about where it's heading."
Another promising musical act that is releasing its debut EP with only three songs on it later this month is the Winston-Salem, North Carolina-based duo, "Couldn't Be Happiers."
Jodi Hildebran (vocals, guitar, harmonica) and Jordan Crosby Lee (vocals, guitar) chose to make their first release an EP because, like Overman, of sheer economics.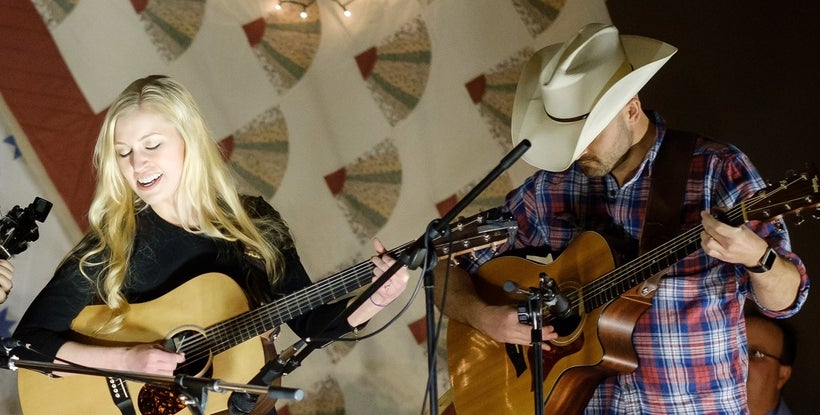 Right now, since we are such a young band, we put together the best representation of ourselves we could in three songs," Lee explains. "We're songwriters first. Live performers a close second and recording artists third. That will come."
In the meantime, the duo, who remind me of all the best things about classic country music, will debut their fresh, new music on Saturday, Dec. 23, at Granite Falls Brewing Co. in Granite Falls, North Carolina, that also happens to be near Hildebran's hometown.
The Couldn't Be Happiers plan on selling hard-copy and digital EPs for $5 "just to recuperate cost, including studio time," Lee adds. "It will also be on iTunes, Amazon and Spotify. We're basically giving it away to gain exposure and book more live shows."
You can learn more about the duo here.
This post was published on the now-closed HuffPost Contributor platform. Contributors control their own work and posted freely to our site. If you need to flag this entry as abusive,
send us an email
.