The state of our democracy is, well, delicate, so here's Taylor Swift with one last plea to her young fans to get out and vote in the midterm elections.
The pop star is certainly making up for her long-held political silence, which she broke earlier this year by endorsing Democratic candidates in her home state of Tennessee. On Tuesday morning, the singer spoke directly to her millions of fans on social media.
"What is today? Tuesday. What was it that everyone is supposed to do today? What was it?" she joked in an Instagram video. "Oh yeah, you gotta go vote today."
"I'm seeing a lot of underestimation of young voters and this new generation who now have the right to vote just in the last couple of years. But these are people who grew up post 9/11, they grew up with school shooting drills at their schools," she said. "These are people who want to vote."
Swift has been highlighting new voters on her social media page, featuring voting selfie after voting selfie of fans sending in their ballots ahead of Election Day.
"It's not enough to just want change," Swift said Tuesday. "It's not enough to just want to vote. You have go and make change by voting, and today is your opportunity to do that. I promise you it feels so wonderful to exercise that right that you have."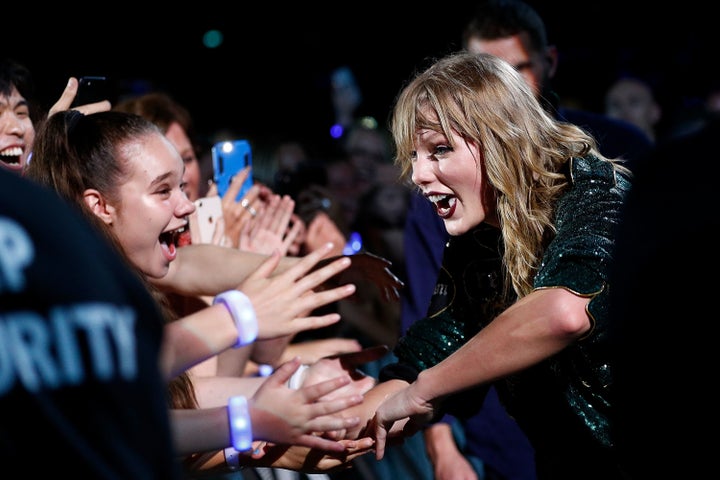 Swift has paid special attention to the Senate race in Tennessee, endorsing former Democratic Gov. Phil Bredesen over Republican Senate candidate Marsha Blackburn, who's currently leading in the polls by 5 percentage points among likely voters.
"As much as I have in the past and would like to continue voting for women in office, I cannot support Marsha Blackburn. Her voting record in Congress appalls and terrifies me," she wrote in an October Instagram post, noting Blackburn's support for measures that disenfranchise women and LGBTQ people.
"So many intelligent, thoughtful, self-possessed people have turned 18 in the past two years and now have the right and privilege to make their vote count," she wrote.
Popular in the Community