Swift, 22, last appeared on the show with her "Lorax" co-star Zac Efron, 25, who joined her in singing an adorable duet dedicated to DeGeneres. Still, the country cutie can't say it enough -- she and Efron were never an item. (In other words, they're never ever getting back together).
"There's nothing really about Zac on the CD ... because we didn't date," the singer tells DeGeneres, who then makes her reveal whom the song "We Are Never Ever Getting Back Together" is about. Yeah, like that's going to happen.
DeGeneres plays a slideshow of all the guys Swift has dated and asks her to ring a bell when one pops up on the screen that the song could be about.
"I don't know if I can do this, this is the one thing I have! This is like the one shred of dignity that I have," Swift explains, soon shouting, "I don't want to! I don't want to," terrified of revealing her exes. "Because they'll send me angry emails and I don't want to get them!" she adds.
When photos of Efron, Justin Timberlake and Ashton Kutcher appear, she flat out denies ever dating them, but when it comes to snaps of Taylor Lautner, Joe Jonas, Cory Monteith and John Mayer, Swift gets extremely uncomfortable.
"Stop it, stop it, stop!" she screams. "This makes me feel so bad about myself. Every time I come up here you put a different dude up on the screen. It just makes me really question what I stand for as a human being. There's never been two guys on the screen two visits in a row. It's sad."
Watch Swift's hilarious interview with DeGeneres above.
Related
Before You Go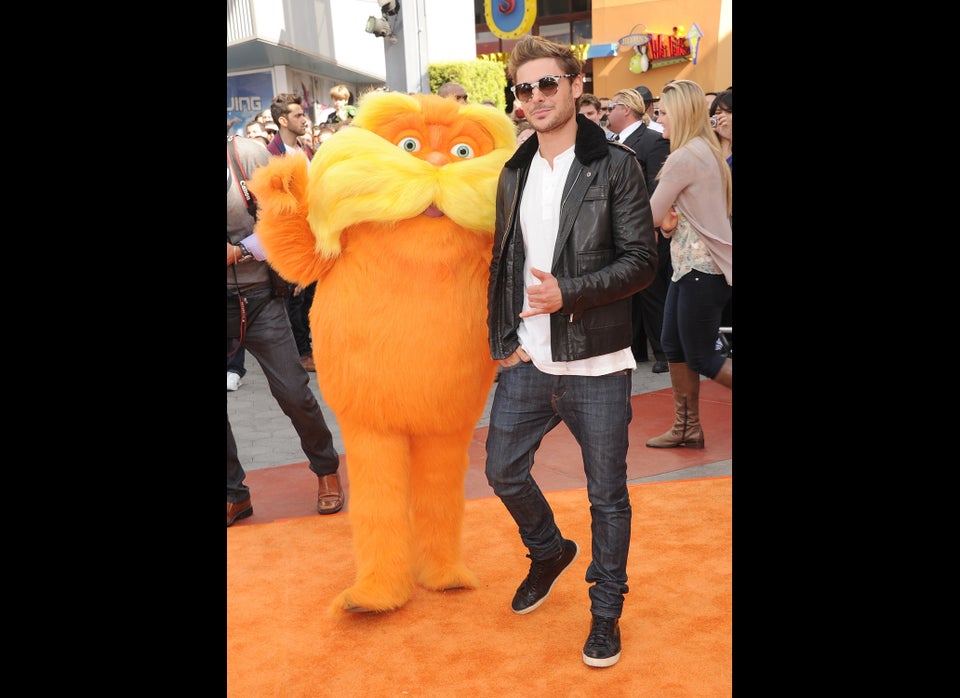 The Lorax
Popular in the Community