Taylor Swift went back to December curly hair, and her fans are taking note.
Though Swift escaped the Kimye Snapchat spectacle with a favorable rating, a new look might help people forget that she a) approved Kanye's lyric in "Famous" and b) publicly denied doing so. The curls are a good PR tactic (Look! We're already talking about them!) for the singer, who knows how to make the most out of a good photo opportunity.
Swift's curly locks could also mean that she's about to drop a new album. According to the singer's discography, Swift generally puts out an album every two years ― and "1989" came out in October 2014. The 26-year-old switched up her look to complement the album's pop sound and her new hairstyle might signify a return to country music.
We'll just have to wait and see.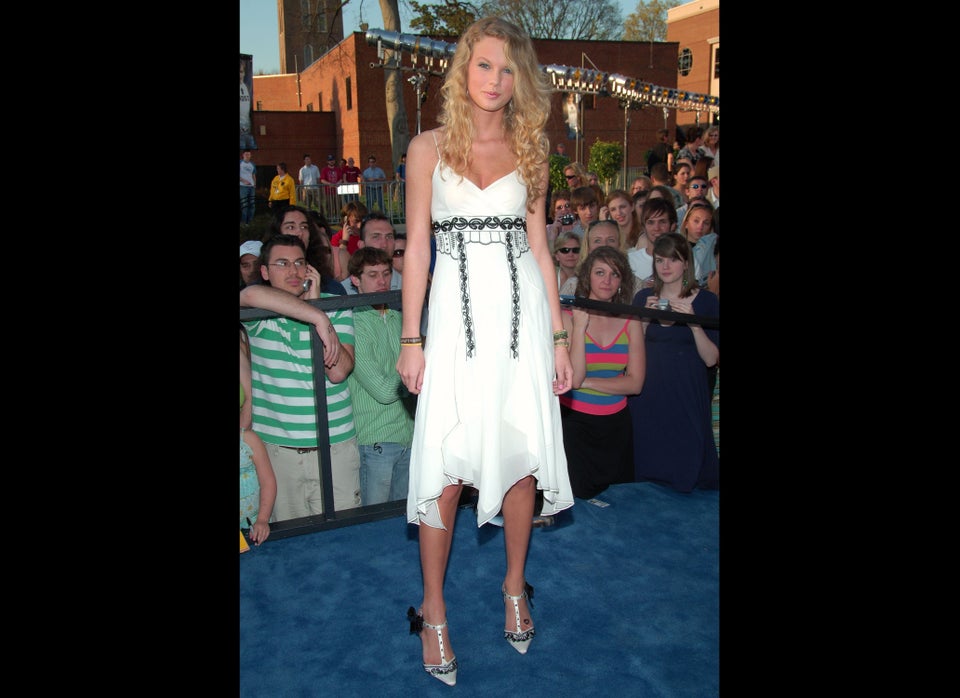 [DO NOT USE] Taylor Swift Style Evolution
Popular in the Community